In Wappingers Falls and surrounding areas of Dutchess County, what happens if you slip and fall while out shopping or simply walking around? If your slip and fall stem from the negligence of a responsible party, you may be entitled to compensation for your injuries.
The experienced slip and fall lawyers at Finkelstein & Partners have been fighting to see injured people receive justice since 1959. We can investigate your case, negotiate with the insurance companies for the highest possible claim, and bring your case to court. There is never a fee for the first visit. Come and see us in our conveniently located Wappingers Falls office.
Table of Contents
Can I Receive Compensation for a Slip and Fall Accident?
If you suffer injuries or harm in a slip and fall accident, your ability to obtain compensation depends on who or what owned the property where it occurred and the concept of negligence. Owners of stores, hotels, and other establishments open to the public need to make sure that the areas where people walk are safe to walk on. Similarly, landlords need to make sure that their buildings and sidewalks, and parking lots associated with them are safe for tenants and visitors to walk on.
All sorts of situations can make floors unsafe. In Wappingers Falls, we have frequent snowfalls, and the accumulation can rise as high as 16 inches. When that happens, property owners open to the public, and landlords need to take aggressive action to remove snow, sand, and ice from their property so it is safe to walk on. Store owners must mop and remove the snow and moisture people track in quickly enough to keep their stores safe.
But other events make floors unsafe, too. A child drops a juice bottle in a grocery store, spilling liquid (and glass) in aisles where people must walk. Stacked produce tumbles over, knocking over an elderly person shopping. A waiter drops a tray of drinks in restaurants, spreading liquid and glass all around the floors and tables. Tree roots start to buckle a sidewalk, making it unsafe to walk on. Light bulbs burn out above the stairs in a rental building, making it impossible to see as you walk up or down the stairs.
In all these situations and countless others like them in Dutchess County, the owner or manager owes a duty of care to the public. They must make dangerous areas safe. They could simply mop the floor after a spill and place cones around the area to warn people or replace a broken sidewalk and remove a fallen tree.
If the owners and managers do not fulfill their duty of care to the public, they are arguably negligent. The law defines negligence as a breach of the duty of care owed. Negligent parties, whether people or companies, are financially responsible or liable for injuries and harm caused by the negligence.
Negligent parties pay via their insurance or through a judgment in civil court. (The latter is also often paid by insurance companies.)
Injured people can seek compensation for:
Medical bills already incurred

– For emergency transport and treatment, diagnostic tests, hospitalization, surgery, doctor's visits, physical therapy, prescription medication, and more.

Medical bills expected in the future

– For long-term treatment, including surgery, doctor's visits, hospitalization, long-term care, physical therapy, prescription medication, medical devices, diagnostic tests, retrofitting a home to accommodate injuries, and more

Wages lost from work

– For wages lost due to the accident, treatment, and recovery required.

Value of lifetime earnings

– If the injuries render you unable to work.

Pain and suffering

– For physical, emotional, and psychological pain and suffering

Property damage

– If your accident damages personal property, such as an expensive coat or jewelry.
What if They Say They Didn't Have Time to Fix the Problem?
Owners and managers of the property open to the public must keep their walking and public areas safe to walk on. If they don't, they can be deemed negligent.
But that doesn't mean they won't try to mount a defense. Defendants may say, for example, that they did not know about a dangerous area.
But the law should not accept that defense in most cases. Owners and managers of establishments open to the public need to inspect areas for safety periodically. A store owner should ensure entryways are free of melting snow that people have tracked in if there's a snowfall. A hotel manager should inspect the newly laid carpet to ensure it's free of lumps and untacked areas people could trip on. A landlord should check buildings and surrounding areas for potential danger, such as burned-out light bulbs, defective stairs, and broken sidewalks.
Owners sometimes try a similar defense: they knew about the problem but didn't have time to fix it. If, for instance, someone drops a bottle in a grocery aisle, owners and managers may aver they didn't have time to clean it up. However, liquid spills are immediately unsafe, so employees must clean up spills the minute managers know of them. In addition, cones, signs, or tape should mark the area around the spill as unsafe.
Relatedly, some owners may blame specific employees, saying that managers or staff weren't aware of their duty of care obligations. But that generally isn't a valid argument, either. Part of the owner and manager's obligations include training staff on safety issues, including the need to keep the premises safe at all times.
What if I Slip and Fall on Private Property?
So far, we have discussed the duty of care owed to the public by establishments open to the public and landlords to tenants and visitors. But what if you slip and fall on private property: in a neighbor's home, yard, other buildings, or land not open to the general public?
Private property owners also owe guests a duty of care. If an obvious hazard or danger exists (such as a broken stair to a basement or small children running around an empty, unfenced swimming pool), the owner may have breached the duty of care. The owner must rectify an obvious hazard should in a reasonable period.
It can help to consult an attorney at Finkelstein & Partners if you have questions about a slip and fall case on private property.
What Is the Statute of Limitations for Slip and Fall Cases?
Plaintiffs must bring most legal cases within a specific period after they happen, or a court will refuse to hear them. This deadline is called the statute of limitations.
Slip and fall cases are part of a body of law known as premises liability and personal injury law. In New York, the statute of limitations for slip and fall accidents is three years from the date of the accident.
What Types of Injuries Result from Slip and Fall Accidents in Wappingers Falls?
Slip and fall accident victims can suffer many different types of injuries.
Some of the most common are:
Lacerations

Contusions (bruises)

Broken bones

Soft tissue injuries

Traumatic brain injury (TBI)

Spinal cord injury (SCI)

Head injuries

Neck injuries

Loss of mobility

Paralysis

Coma
What if the Insurance Company Won't Pay My Claim?
One of the most common ways to achieve compensation for a slip and fall injury is to submit a claim to the negligent party's insurance carrier.
But insurance companies, unfortunately, sometimes do not make just decisions on behalf of the injury. They are for-profit companies for the most part, and a desire to make a profit determines their choices. Paying out claims takes away from the money they earn.
So it is far from uncommon for an insurance company to deny a claim or minimize payment for those they do pay.
They do this in various ways, including:
Arguing that it's your fault (or another party's fault)

– One of the major techniques is to blame the injured victim. Insurance adjusters use this as a go-to defense by arguing (for example) that the property owner didn't have sufficient time to make the premises safe but that you should have shown more common sense or awareness of where you walked. Or, they may argue that the sidewalk you slipped on is the city's responsibility or another store owner's.

Arguing the slip and fall did not cause

your injuries – You can seek damages for injuries or harm caused by accident stemming from negligence. One favorite insurance company tactic is claiming the harm or injuries from another cause. They may try to claim, for instance, that you incurred a head injury at home and then tried to say it stemmed from a slip and fall.

Arguing that your injuries weren't as severe as the claim indicates

– An insurance adjuster may also try to state that you may have received injuries that aren't as serious as you claim. They can use this to deny a just amount of compensation. They may also try to aver that the injuries caused less harm than you say (such as less time off work, say).

Paying out a low amount quickly

– The next technique is minimizing claims. An insurance company will settle a claim and issue a check very quickly. This can relieve victims, especially if they face large medical bills and/or lack the physical ability to work. But this method, often called low-balling, attempts to settle claims for much less than the injured person deserves.
As unfortunate as all these arguments are, they all have a solution. You can ask a Wappinger Falls personal injury lawyer to negotiate for you.
What to Do After a Wappingers Falls Slip and Fall Accident
After an accident, even if you do not think your injuries are severe, you should always seek medical attention and, if relevant, file a report.
You may also want to take steps to help protect your right to compensation as you recover from your slip and fall accident injuries.
Contact Finkelstein & Partners as soon as possible after your accident. We can help you go over your next steps and your right to compensation, which may help you feel more confident about your claim.
Keep a record of your medical bills, including any you may have paid while managing your recovery.
Document your recovery. Take photos and keep a journal that describes any physical or emotional difficulties you may have faced during the process.
Follow all instructions issued by your medical care provider regarding your recovery.
If you try to handle your slip and fall accident claim on your own, you may find yourself fighting with an insurance company that makes it very difficult for you to recover the compensation you may deserve. At Finkelstein & Partners, on the other hand, we can help you fight with the insurance company and provide you with valuable legal advice that can make it easier to navigate every element of your claim.
Advantages of Hiring a Lawyer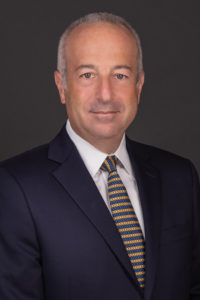 The slip and fall attorneys at Finkelstein & Partners have heard every argument and deal with every strategy that insurance companies deploy. It may be hard for injured folks to deal with a recalcitrant insurance company (and you may encounter difficulty even talking or communicating with them), especially if you need the claim checks. But it is not difficult for us. We do it all the time.
First, we use evidence. We get it from you, but we can also search out other sources, including surveillance footage, eyewitness testimony, medical records, and even, if necessary, investigative reports.
Second, we use expert testimony. We consult medical personnel to determine the accuracy of diagnoses and the estimated cost of treatment. We can research the average treatment costs for your injuries in our areas and alert insurance companies when their claim payouts don't reflect that cost.
Third, we can litigate. If an insurance company denies a fair claim, the next stop may be a civil court. Judges and juries often show more sympathy than insurance companies—and the latter know it. They usually don't want to face a court case.
Keep all evidence and records if you suffer injuries in a slip and fall. An email to your landlord about a nonworking light, a statement to store managers that you need an ambulance: keep any possibly related evidence and take notes. Keep all medical records.
If you travel with a smartphone, take pictures of the accident scene, too. Take pictures of your injuries as soon as possible with any camera. Pictures indicate the severity and extent of your injuries. Pictures and images are invaluable evidence. They are a bulwark against insurance claims that your injuries are not as severe as you say.
Contact a Wappingers Falls Slip and Fall Attorney Today
The New York injury lawyers at Finkelstein & Partners have handled every type of premises liability case, including slip and fall accidents. They can negotiate with insurance companies or take negligent parties to court with one goal: justice for you and your loved ones. Our initial consultation is always free. Call our Wappingers Falls office at (845) 298-2870 or contact us online.
Finkelstein & Partners Wappingers Falls