Distracted Driving in Boston
---
Distracted driving is a serious concern in the Boston metropolitan area and throughout Massachusetts, despite the passing of laws to tackle this issue and public education campaigns on the deadly risks involved. One second of driver inattention is all it takes for a preventable accident to unfold and cause devastating consequences.
The Massachusetts Department of Transportation reported that distracted driving caused more than 8,000 accidents, leading to over 3,000 injuries and numerous tragic fatalities. As the state's largest city and busiest road system, Boston has a sizable share of these incidents, with around 20 percent of all distracted driving-related crashes happening within city limits.
For victims of a distracted driving-related crash, the physical and financial aftermath lead to significant medical expenses, lost income, overwhelming emotional distress, and in some cases, long-term permanent disabilities.
If you are the victim of an accident caused by a distracted driver, it's essential to understand your best options for recovering compensation and how the Massachusetts no-fault insurance system can potentially affect your claim. At Finkelstein & Partners, we specialize in providing outstanding legal support for victims of distracted driving accidents in the Boston community.
Our skilled, compassionate lawyers have the experience and resources to help you protect your legal rights and get life back on track after this traumatic experience.
Why Choose Us: A Trusted Team Of Distracted Driving Lawyers In Boston, MA
At Finkelstein & Partners, we know that being the victim of an accident due to someone else's reckless distracted driving is incredibly disruptive and painful, physically and emotionally.  During this challenging time, having a knowledgeable law firm by your side can make a significant difference in helping you navigate the legal system effectively.
We strive to hold distracted drivers accountable for their negligence while providing our clients empathetic support at every step. This holistic approach, coupled with our in-depth knowledge of Massachusetts's driving laws, has made us a trusted partner for victims of distracted driving accidents in Boston.
We can place your claim for compensation in the strongest position possible by thoroughly investigating the circumstances of your accident, assessing the total value of your economic and non-economic damages, and developing a legal strategy tailored to your needs. If you suffered injuries in a distracted driving accident, trust Finkelstein & Partners to fight for your rights and help you pursue the compensation you deserve.
What Are Boston's Laws Surrounding Distracted Driving?

In Massachusetts, the laws to prevent distracted driving primarily focus on deterring the use of smartphones and other mobile devices, especially by younger drivers. The most significant measure is the Hands-Free While Driving Law, which came into effect in 2020 to curb the growing problem of digital distractions out on the road.
The key provisions of this law are:
No holding: Drivers cannot hold or support a mobile device and can only use them in hands-free mode, meaning they must mount the device to the vehicle's dashboard and activate voice control.
No touching: Drivers can touch their device only to activate or deactivate the hands-free mode.
No looking: The law prohibits drivers from viewing text, video, or images except what is necessary to enable the hands-free mode or use a navigation app.
Complete ban for drivers under 18: Laws prohibit younger drivers from using any electronic device, hands-free or otherwise, while behind the wheel.
Limits for GPS devices: Drivers cannot input information into their GPS while driving and must install the device in a manner that does not block their view of the road.
Many consider smartphones and other devices to be the leading cause of distracted driving due to the direct correlation between their rise in popularity and a surge in these kinds of accidents, but anything that pulls a driver's attention away from the road can have heartbreaking consequences.
Distractions may be manual (you take your hands off the wheel), visual (you take your eyes off the road), or cognitive (you take your mind off operating the vehicle). The distracted driving laws in Massachusetts contain no specific reference to these other dangerous driving behaviors, avoiding them falls under the duty of care and responsibility that all drivers have to avoid creating hazardous situations and maintain focus.
Examples of distraction risks include:
Eating or drinking: These activities cause physical and cognitive distractions by diverting the driver's attention, taking their hands off the steering wheel, and reducing their ability to respond to unexpected situations.
Grooming: Activities like applying makeup, shaving, or any form of grooming are risky, illegal distractions for drivers.
Interacting with passengers: Talking with passengers, especially in an intense or emotionally charged conversation, may cause serious accidents, as it takes the driver's mental focus away from navigating the roads safely.
Daydreaming: Being deep in thought, or highway hypnosis, can significantly slow the driver's reaction times in an emergency.
Adjusting car controls: Changing the radio station, adjusting the navigation system, or controlling climate features can also cause momentary distractions that lead to a crash.
Your Legal Rights as a Victim of Distracted Driving in Boston
The repercussions of a distracted driving accident can be both physically painful and financially devastating. While the situation can feel overwhelming, it's important to remember that you have rights under Massachusetts's personal injury laws, which exist to protect victims of preventable negligence and help you get the compensation to recover. The legal landscape surrounding these claims can be complex, especially given the Massachusetts no-fault insurance system.
Understanding the Massachusetts No-Fault Insurance System
Every driver in Massachusetts must carry Personal Injury Protection (PIP) as part of their car insurance policy, which they would turn to for compensation after an accident, regardless of who was at fault. The idea behind this system is to streamline the claims process and limit the need for pursuing litigation in minor accidents. PIP generally covers up to $8,000 in medical expenses, lost earnings, and other related costs.
The major drawback of PIP coverage is that the maximum payouts may not be enough to compensate for the damages resulting from a severe accident, including substantial medical bills and loss of income. These policies do not compensate for non-economic, intangible damages, such as pain and suffering, emotional distress, or loss of enjoyment of life, which can significantly impact your life after being in a serious crash.
Going Outside the No-Fault System
If your combined damages surpass the limits of the PIP coverage, Massachusetts law does allow you to step outside the no-fault system and pursue a claim directly against the distracted driver who caused your injuries. This means you would file a lawsuit against the driver to recover costs above and beyond your PIP benefits.
Pursuing a personal injury claim is typically possible if your medical expenses from a crash exceed $2,000 or you suffer an injury that meets the threshold for severe, such as broken bones, disfigurement, or loss of sight. Moving outside the no-fault system also opens the door to getting much broader compensation than would be available from PIP, including non-economic damages.
Filing a Personal Injury Claim
If you qualify to take legal action beyond the no-fault system, the next step is to initiate a personal injury claim against the at-fault driver and build your case for liability. Holding the other driver responsible requires you to establish their reckless negligence caused the accident and directly led to your injuries. You will need strong supporting evidence, including police reports, statements from eyewitnesses, video footage from traffic cameras, cell phone records, medical reports, and potentially the testimony of an accident reconstruction expert.
At this stage, the right legal representation can present your case as persuasively as possible and provide the best chance of having a successful claim.
How We Make a Difference for Distracted Driving Victims in Boston
At Finkelstein & Partners, we understand the immense pain and financial hardship victims of a serious distracted driving-related accident face in the aftermath of injuries that are not their fault. Our extensive experience in these cases means we are well-versed in the complications and nuances of pursuing compensation for distracted driving-related accidents.
Whether establishing the at-fault party's liability or negotiating with insurance companies, we're passionate about advocating for our clients effectively.  Here are just a few of the ways we can help you achieve the best possible outcome for your distracted driving claim:
Investigating the Accident  To Prove Fault
Distracted driving cases will depend first and foremost on being able to demonstrate how the at-fault driver violated their duty of care with negligent driving behaviors that led to the accident.
Our team establishes fault with a detailed investigation that includes working with accident reconstruction experts, analyzing police reports, reviewing cell phone and GPS data, and examining any available footage from traffic or surveillance cameras. This allows us to clearly understand what happened and provide solid evidence to support your claim.
We might subpoena phone records to show that the other driver was texting or calling at the time of the crash, for instance. Our goal is to unequivocally establish that the other driver's distraction caused the accident.
Conducting a Detailed Assessment of Your Damages
Demonstrating the full extent of your losses is a crucial factor in a successful personal injury claim. Our team prepares comprehensive documentation of all your economic damages, including medical bills, lost income, and other out-of-pocket expenses.
We also work closely with medical professionals to understand the full extent of your injuries, the treatments you'll need in the future, and the potential for becoming temporarily or permanently disabled.
Non-economic damages, such as pain and suffering, can be much more challenging to quantify, but they're a significant aspect of a victim's hardships due to severe injuries.
The attorneys at Finkelstein & Partners will strive to create a comprehensive picture of how the accident affected your life and ensure your claim reflects these intangible damages. To calculate non-economic damages like pain and suffering, we use methodologies that Massachusetts courts deem acceptable, such as the per diem and multiplier methods.
Handling All Communications With Insurance Companies
Most distracted driving cases in Boston will resolve outside of court, usually with the victim accepting a settlement offer from the at-fault driver's insurer. Insurance companies often minimize these payouts and may use various strategies to undermine your claim.
Talking with insurers directly, by providing a recorded statement, for example, is never wise because they may use anything you say against you.
We preemptively safeguard against such situations by handling all communications with insurance companies on your behalf. We use our knowledge and experience to avoid traps that could harm your case.
Negotiating for Fair Compensation
While most distracted driving cases result in a settlement, the negotiation process generally starts with a lowball offer that doesn't even begin to cover the victim's damages. It takes an experienced lawyer who understands these tactics to push back with counteroffers substantiating both the at-fault party's demonstrated negligence and the extent of the victim's damages from the accident.
At Finkelstein & Partners, we pride ourselves on our negotiation skills and ability to leverage all the evidence we gather.  We'll work tirelessly to represent your best interests and secure a settlement that covers your damages.
If You Are the Victim of a Distracted Driving Accident, We Can Help You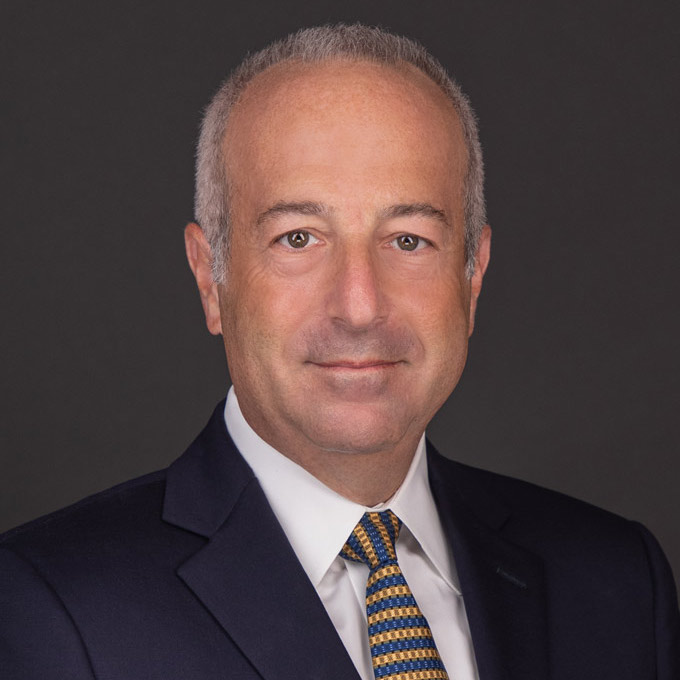 Distracted driving remains an unfortunate reality on Boston's streets and highways, contributing to life-altering accidents every year. If you or a loved one is a victim of a distracted driving accident in Boston, we strongly encourage you to reach out to Boston personal injury lawyers at Finkelstein & Partners today for a free case evaluation at (617) 580-3144.
You don't have to go through a distracted driving claim alone. With us by your side, you can focus on healing and recovery while we negotiate the challenging claims process. Our firm provides outstanding legal representation under a contingency fee agreement, which means you won't pay unless we win your case. This ensures that everyone with a valid distracted driving claim can access quality legal services regardless of their financial situation.
Schedule A Free Case Evaluation
---
Finkelstein & Partners LLP – Boston Office
15 Court Square #800a,
Boston, MA 02108
(617)-580-3144

Review Us On Google
Finkelstein & Partners, LLP – Winning Serious Injury Lawsuits Since 1959