Were you recently involved in a Boston motor vehicle accident? If so, you are not alone: thousands of motor vehicle accidents occur in Boston every year. Boston is a big, bustling city, with busy streets at all hours of the day, many dangerous areas, and unsafe drivers.
After a Boston motor vehicle accident, you may wonder what you should do. It helps to know that you are not alone and that many accidents occur in Boston each day, but that is not the end of the story. You need to know what you should do next to start recovering from your losses. With help from a Boston personal injury lawyer, you can do just that.
This blog will teach you all about Boston motor vehicle accident statistics. It also explains what to do after a Boston motor vehicle accident and where to get help.
Motor Vehicle Accident Statistics in Boston
Here is a rundown of Boston motor vehicle accident statistics:
How Many Accidents Happen in Boston Each Year?
Thousands of accidents occur in Boston every year. According to the Massachusetts Department of Transportation, 3,000 to 5,000 crashes occur yearly in Boston.
Of the 21,688 crashes reported in recent years, the crashes caused:
107 fatalities
403 serious injuries
3,220 minor injuries
2,203 possible injuries
The city has also seen:
14,017 non-injury crashes
1,738 unknown (e.g., not officially reported) crashes
811 pedestrian-related crashes
389 bicyclist-related crashes
310 motorcyclist-related crashes
2,000 young driver-related crashes
2,400 older driver-related crashes
Where Do Most Motor Vehicle Accidents Happen in Boston?
In Boston, drivers face more danger at some intersections than others.
The top five most dangerous intersections in Boston over the last several years include:
Morton Street and Harvard Street intersection.
Ramp-RTS 93 Northbound/3 Northbound to RTS 90/1A Northbound and John F Fitzgerald Expressway intersection.
John F Fitzgerald Expressway and Ramp-RTS 93 Northbound/3 Northbound to RTS 90 Eastbound/1A Northbound intersection.
Massachusetts Avenue Connector and Massachusetts Avenue intersection.
Soldiers Field Road and Cambridge Street intersection.
How Do Most Motor Vehicle Accidents Happen in Boston?
In the last several years, the most common cause of motor vehicle accidents in Boston was a collision with another vehicle. Some of these types of collisions include:
Rear-end crashes, which are common in busy cities with bumper-to-bumper traffic, occur when one car runs into the back of the vehicle in front of them
Head-on collisions in which a driver swerves into oncoming traffic
Sideswipe collisions where a driver unintentionally swerves into another car or hits a car when trying to switch lanes
T-bone collisions, which often occur in intersections when one driver attempts to turn in front of an oncoming vehicle
In Boston, other common motor vehicle accidents include collisions with stationary objects like parked cars, medians, barriers, or poles. Drivers may also crash into pedestrians or cyclists, causing accidents.
Some driver errors that caused the most Boston accidents in the last few years include:
Distracted driving and inattention
Following too closely
Over-correcting
Speeding
Falling asleep or driving fatigued
Failing to yield right of way
Illness or physical impairment
When Do Most Motor Vehicle Accidents Occur?
In the last few years in Boston, more accidents happened between 3 p.m. and 4 p.m. than any other time. Afternoon and early evening hours tend to be the most dangerous times on Boston roads, with the highest percentage of accidents occurring between 2 p.m. and 7 p.m.
What Eight Steps Should I Take After a Boston Motor Vehicle Accident?
If a recent Boston motor vehicle accident injured you, you need to know what to do next to start recovering from the accident.
While beginning the process may feel stressful, taking some simple steps can help you get started:
Call 911 for medical attention. Try to remain calm and make sure you are in a safe location.
Keeping a clear mind can help you plan your next steps after receiving medical attention.
Call the police. Officers can help you by writing up an official report, which provides evidence if you choose to file a personal injury claim.
Talk to witnesses. Connect with witnesses who can provide an account of the accident by getting their contact information and a written statement if possible.
Take photos. If you can, photograph damage, your injuries, and evidence on the road that could help explain the accident (such as skid marks, broken barriers, or ice).
Speak with the other driver to exchange insurance information.
Visit a doctor soon after your accident. Doing so documents your injuries, which helps establish your car accident claim.
Call a car accident lawyer. A lawyer can help you file a claim against the responsible party. Seeking compensation can help you pay the growing medical bills and property damage costs you face.
Collect evidence. When you receive treatment for your injuries, keep records of bills and expenses. Maintain copies of medical records, receipts for repairs to your car or other damaged property, and any photos or witness statements you got at the accident scene.
Follow these steps, and you will be well on your way to filing a personal injury claim.
How Do You Prove Who Is At Fault in a Motor Vehicle Claim?
To have a successful personal injury case, you must prove that someone else's negligence caused your accident.
You will need to prove that:
The other driver owed you a duty of care. In other words, they should have taken reasonable actions to prevent the accident.
They breached their duty of care by purposely disobeying the law or driving negligently.
The breach of duty caused your accident.
The accident caused you damage.
Proving all four elements can be challenging if you have no experience. However, a knowledgeable lawyer can help you gather evidence to establish that you deserve compensation from the at-fault driver.
This evidence might include:
Medical bills and records detailing the cost of your treatments
Receipts for repairs to property damaged in the crash, such as your vehicle and phone
Witness statements from anyone who saw the crash
Photos or video footage from the accident scene
The police report with any included photos or statements that explain the circumstances of the crash
If your case goes to trial, expert testimony from medical professionals who can testify about your injuries or from experts who can reconstruct the accident scene
When you hire a personal injury attorney, they can help you gather the evidence you need to seek compensation for the devastating losses you sustained.
What Damages Can I Collect after a Motor Vehicle Accident?
After experiencing a motor vehicle accident, you may lose a lot. Besides suffering from serious injuries, you may also have to see your loved ones suffer. Plus, you'll have to endure recovery and possibly permanent life changes. If you decide to pursue a personal injury claim to seek compensation for your suffering, you can collect two types of damages: economic and non-economic.
These may include:
Medical expenses for emergency room visits, surgeries, therapy, medication prescriptions, and the purchase of medical equipment
Property damage expenses, including repairs to your car or other property damaged in the accident
Loss of income from the time you took off of work to recover from your accident
Loss of earning capacity if you are unable to return to work or can no longer work the same job as you did before the crash
Pain and suffering
Emotional trauma and distress
Scarring and disfigurement
Loss of life enjoyment if you can no longer perform certain activities you used to love
Loss of consortium
If your loved one died in an accident, you might also pursue compensation in a wrongful death claim for damages like loss of companionship and end-of-life expenses.
Each personal injury case varies significantly, so getting in touch with a personal injury lawyer as soon as you can after a car accident can help you figure out your next steps. A knowledgeable personal injury lawyer can help you calculate what damages to seek in a settlement with the insurance company. Your lawyer can handle the negotiation process from start to finish and can take your case to court if the insurance company refuses to offer you a fair amount.
How Long Do I Have to File a Motor Vehicle Claim in Boston?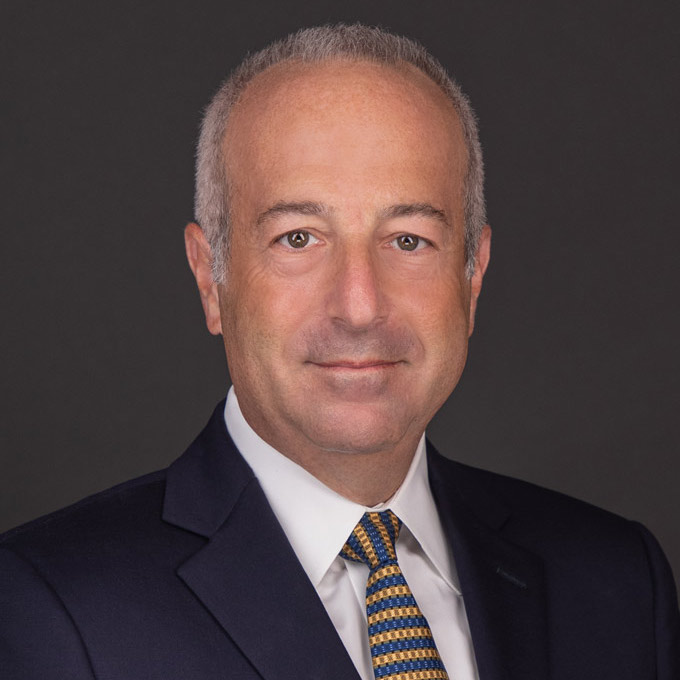 Every state has a statute of limitations that dictates how quickly you must file a claim in court after an accident. The statute of limitations is three years in Massachusetts.
If you miss this deadline, the court probably will not allow you to file a claim. Discussing your case with a lawyer right away can help you ensure you do not miss this deadline.
Do not hesitate to get legal help pursuing the compensation that you deserve. For more information on how to fight for compensation after a Boston motor vehicle crash, reach out to a Boston car accident attorney today.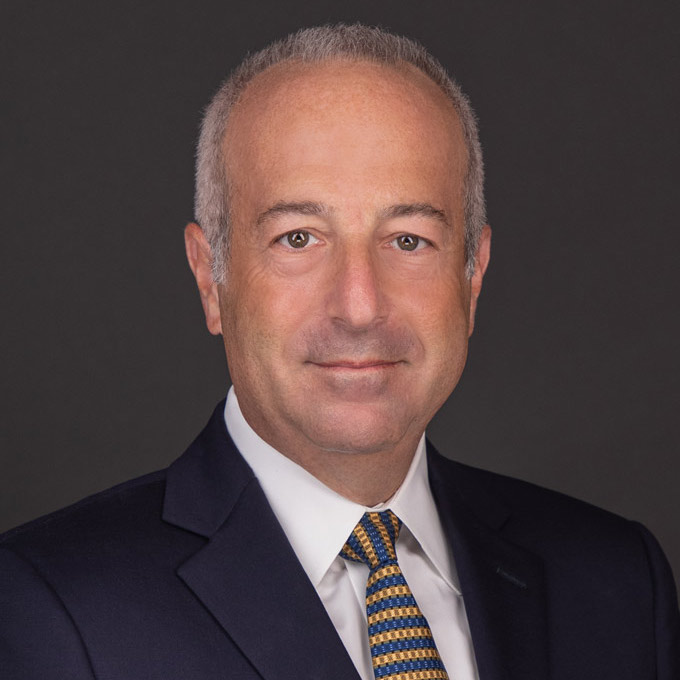 Mr. Finkelstein is the Managing Partner of Finkelstein & Partners, LLP. He has become a noted consumer activist through his representation of injured individuals against corporate wrongdoers and irresponsible parties.
An accomplished litigator, Mr. Finkelstein has represented Plaintiffs in wrongful death and catastrophic personal injury cases. He has successfully handled dozens of multi-million dollar cases.