In Boston, Massachusetts, hundreds of semi-trucks travel the roads every day. With so many trucks on the street, accidents are unavoidable—especially in the winter months when snow and ice make driving through Boston difficult for everyone.
Nearly 12.5 million large trucks travel throughout the United States, causing hundreds of thousands of accidents per year. Unfortunately, large semi-trucks cause severe damage to other vehicles in crashes. About 72 percent of people killed in large truck accidents were in other, smaller vehicles.
If a big truck accident injured you in Boston, you're not alone. Semi-truck driver negligence injures hundreds of people every year, causing physical and financial loss. To start recovering financially from your accident, don't hesitate to contact a Boston semi-truck accident lawyer to help with your case.
How Boston Semi-Truck Accidents Happen
large truck accidents kill people yearly in Massachusetts. Because over 675,000 people live in Boston, more accidents may happen here than in most other Massachusetts cities. According to the Federal Motor Carrier Association (FMCSA), driver error caused 87 percent of semi-truck crashes.
Driver error can include:
Getting distracted by phones, food, or passengers
Following other cars too closely
Speeding
Driving under the influence of alcohol or drugs
Panicking or overcompensating
Driving while incapacitated by a medical condition, such as a seizure
Sometimes, other things besides driver error cause accidents, such as:
Brake failure
Tire failure
Cargo loads shifting and causing an imbalance that leads the driver to crash.
It's easy to see how accidents with semi-trucks can happen. While trucking companies may instruct semi-truck drivers to take proper safety precautions, many drivers skip safety protocols or work when exhausted because of their heavy work schedule. Therefore, semi accidents are relatively common in the United States.
Who Is Responsible for Boston Semi-Truck Accidents?
Most often, truck drivers cause semi-truck accidents. Most accidents happen when drivers are tired, distracted, or otherwise incapacitated. Sometimes, drivers don't follow the law and cause accidents that way. However, there may be other parties responsible for a semi-truck accident in addition to the truck driver.
The Trucking Company
The trucking company may be responsible for the accident if they fail to follow safety protocols or force drivers to spend too much time on the road.
The FMCSA restricts the number of hours a cargo trucker may drive:
A maximum of 11 hours consecutively after 10 consecutive hours off duty.
No more than 14 consecutive hours after 10 consecutive hours off duty.
Must take a 30-minute break after driving for eight cumulative hours without a 30-minute break.
No more than 60 hours in seven days or 70 hours in eight days until taking at least 34 hours off.
These restrictions protect drivers from exhaustion and from making foolish decisions while driving. However, trucking companies may pressure drivers to exceed their allowed driving time to get cargo where it needs to be as fast as possible. In such cases, the trucking company blatantly disregards the driver's safety and the safety of others on the road out of concern for their business.
If a trucking company pressed the driver who caused your crash to drive more hours than they should have, you might be able to file a claim against the trucking company.
The Manufacturer
Sometimes, a semi-truck may crash because of faulty brakes or wheels. If this is the case, it is usually not the driver's fault unless they failed to perform safety checks on the truck as required by the FMCSA. Usually, the fault lies with the manufacturer or a mechanic who did not fix the truck.
If the truck that caused your losses experienced mechanical failures, you might be able to turn to the manufacturer or mechanic for compensation. If the trucking company or driver fudged a safety report, they could also be partially liable for the crash.
How You Can Pursue a Claim After a Boston Semi-Truck Accident
After a Boston semi-truck accident occurs, you probably have many expenses. Paying to repair your vehicle, replacing other property (like cell phones) damaged in the crash, and medical bills add up fast. If you are concerned about the medical bills and other expenses piling up, you should consider filing a personal injury claim.
To recover compensation for your losses in a personal injury claim, you must prove that the party at fault acted negligently. There are four elements to prove negligence.
You must show:
That the driver or other party owed you a duty of care.
That they breached their duty of care by acting negligently.
That their negligence caused your accident.
That the accident damaged you.
Once you prove these four things, you can seek compensation for your damages from the accident.
Types of Damages You Can Seek After a Boston Semi-Truck Accident
In Massachusetts, you can claim economic and non-economic damages in a truck accident claim.
Therefore, you can seek compensation for:
Medical costs for emergency room visits, surgeries, doctor appointments, ongoing therapy, medication, or the purchase of medical equipment
Costs to repair your vehicle and other property
Lost income from any time you took off of work to recover
Lost earning capacity if your injuries render you unable to return to work in the same position as before the accident
Pain and suffering
Scarring, disfigurement, and paralysis
Emotional trauma and distress
Loss of enjoyment of life if you can no longer participate in activities you used to love
Loss of consortium
If your loved one died in a crash, you might also be able to pursue compensation. You might seek compensation for the loss of their companionship, support, and service and end-of-life expenses for their medical care and funeral.
If you were injured in a severe semi-truck accident and want to seek compensation, get in touch with a personal injury lawyer. That way, you can ensure that you seek an award covering everything you lost.
What Seven Things Should I Do After a Boston Semi-Truck Accident?
There are several steps you'll want to take immediately following a semi-truck accident. There are also a few things you'll need to do in the days following to prepare for your truck accident claim.
Here are the basics:
Call 911 for an ambulance right away. Not only is it crucial to get prompt medical treatment, but it is also a helpful way to start compiling evidence of your injuries.
Call the police so that they can write an official report. Police reports are often essential for personal injury claims because they show how the accident happened from a third-party perspective.
Talk to any witnesses in the area. Collect contact information from all witnesses and, if possible, a written statement of what they saw. This evidence can help you build a solid personal injury claim.
Take photos. If you can safely do so, take pictures of the accident scene, including tire skid marks, stop lights, or cross streets. Also, focus on injuries or property damage that show how much devastation the accident caused.
Get insurance information. If the other driver is available, get their insurance information so that you can seek compensation from their insurance company. You may also need to give them your insurance information. Finally, call your own insurance company to report your claim—even if the defendant compensates you for your damages, you may still need help from your insurance company to pay for initial bills.
Call a truck accident lawyer. As soon as you can after receiving medical care, call a truck accident lawyer who can help you begin your claim.
Collect evidence. Once you hire a lawyer, they will help you get ahold of the police report and other relevant evidence you may need from hospitals and medical facilities. Keep originals and copies of all receipts, bills, and medical records made available to you. You can give these to your lawyer when you begin the claim process.
Following these steps will help your truck accident claim process smoothly. Often, the available evidence makes a big difference in how long it takes for a claim to settle. If the case has to go to court, the evidence becomes even more crucial. After an accident, contact a lawyer right away to make the process as easy as possible.
How To Find a Good Personal Injury Lawyer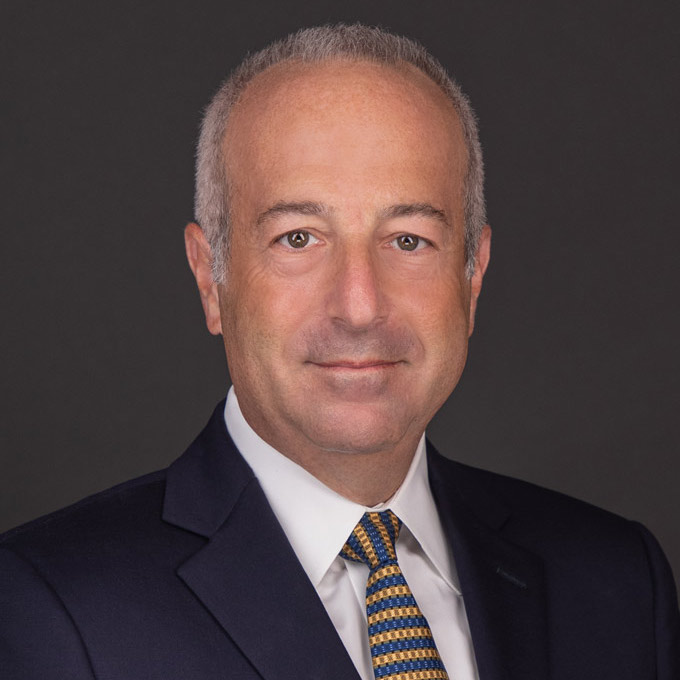 When you look for a personal injury lawyer, you want to find someone who has the skills to take care of your case.
Make sure to look for these traits:
Credentials – If an attorney has outstanding credentials, they have spent time working on cases that earned them accolades from others.
Experience – Don't settle for less! If you are looking for a lawyer, find an attorney with several years of experience in cases like yours.
Results – Seek a lawyer who has won significant awards for their clients. Look for lawyers who share their results freely on their websites so that you don't have to guess whether they are successful.
Once you find a good lawyer, they will:
Offer a free, no-obligation case evaluation to help you make sure you're making the right choice in pursuing a claim.
Gather evidence to use in your case, including police reports, medical records, and more.
Manage all negotiations with the insurance company so that you don't have to go through that sticky process alone.
Navigate settlement offers to decide what amount is fair for you to accept.
Take your case to court, if the other parties refuse to offer you a fair settlement.
If you were in a Boston semi-truck accident, don't hesitate to seek support from a truck accident lawyer near you to recover the compensation you deserve. Reach out for a free consultation today.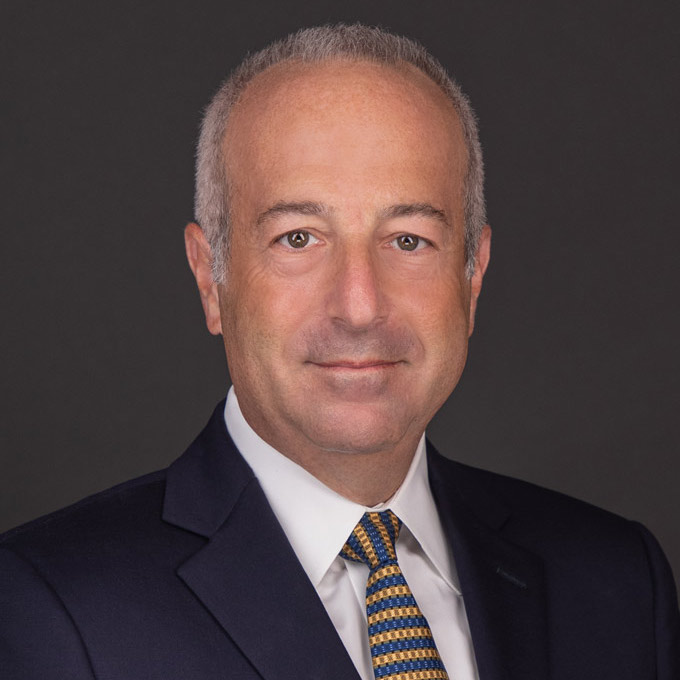 Mr. Finkelstein is the Managing Partner of Finkelstein & Partners, LLP. He has become a noted consumer activist through his representation of injured individuals against corporate wrongdoers and irresponsible parties.
An accomplished litigator, Mr. Finkelstein has represented Plaintiffs in wrongful death and catastrophic personal injury cases. He has successfully handled dozens of multi-million dollar cases.