I didn't grow up dreaming about becoming a lawyer. My dad was a lawyer, and he wanted me to follow in his footsteps, but I had a different plan. I went to college for business, then landed a job at a brokerage house.
I hated it.
To move forward, I decided to go back to school and get an MBA. My dad had a different idea, though. He told me to go to law school.
I was debating between the two when I met a billionaire. Seizing my opportunity, I asked him what he thought I should do. His response changed the trajectory of my life. He told me that the best education he'd gotten was in law school. He also said that, in his experience, the best CEOS had law degrees. I went to law school.
Even then, I still wasn't planning to be a lawyer. However, while I was in law school, I started to understand for the first time why my dad loved being a personal injury lawyer. It was in law school that I began to consider, for the first time, that the most worthwhile cause I could devote my life to was pursuing justice for people who had been wronged.
Joining the Firm
I got married in law school. I was attending Brooklyn Law School, and my girlfriend (now my wife) and I were living in New York City. All our friends were there; we were both in our 20s, going to school, and having a great time. When I proposed, my girlfriend jokingly said that she would marry me on one condition: that we never moved to Newburgh, the town where I grew up.
Of course, I agreed, and we tied the knot. Then, in my third year of law school, I called my dad and told him that I thought it might be a smart move to come and work for him for six months. But, I wasn't sure if it was the right decision, so I told him I wanted to meet him for lunch the next day and talk about it. He agreed.
The next morning, the phone rang. It was my dad. He told me that his partners were happy that I was joining the firm. I asked him what he was talking about, and he said, "You told me yesterday that you're joining the firm."
"No, no I didn't," I told him. I reminded him that we were going to meet for lunch and talk about whether it was the right move. His response? "Yeah, okay. But I'm telling you, the right thing is to join the firm."
My Father was Right All Along
When I told my wife—and told her that it meant we would be moving to Newburgh, which was about an hour north of NYC—she just shook her head. She knew my father, so she wasn't surprised. And, wonder of wonders, once I started working at the law firm, I realized my father had been right all along. Being a personal injury lawyer was my calling.
I loved working at my dad's law firm. And, when he and his partners retired, I knew I wanted to take over the firm. Now, it's very rare that law firms continue when the founding partners retire. In fact, I would estimate that only 2 percent of firms go to a second generation.
For me, though—and for my dad, his partners, and our clients—it was the right move. It was a gradual transition, but I had started managing the firm four or five years after arriving. After I took over, I expanded our firm geographically, but I maintained the same passion and standards that my dad had instilled in me from the beginning.
As I did, I realized something crucial. People think all lawyers are the same. However, that couldn't be further from the truth.
Playing in the Major Leagues
To understand what I mean, think about baseball. There's Little League, high school baseball, college ball, and then Single-A. Next, there's Double-A, then Triple-A, and finally, there's the major leagues. No matter what league they are in, every single person is playing the same game. However, the skill with which they play varies wildly at different levels.
While we don't have the same type of ranking system, the same holds true for law firms. Most firms are at a level equivalent to college ball, or maybe Single-A. The firm I've built is in the major leagues.
Sure, we're playing the same game as the other firms. But there are subtleties in how we approach cases that separate us from the minor league firms. Because of our experience, we can often see through and counter the (absurd) claims that defense lawyers make—claims that less-experienced firms might panic about and, as a result, give in to.
Investing in Career Development
It's not just experience that separates major league firms from minor league ones. It also has to do with how much the firms invest in career development. For example, I continuously read books about personal injury law. I've also invested in many programs that focused on different personal injury law topics.
As I grew and developed as a lawyer, I began teaching law myself. Not only do I teach lawyers outside my firm, I also train new layers coming in. Sometimes, this consists of day-long trainings for groups of new lawyers. Most often, though, I train lawyers by working on their cases with them.
I try a case with every single lawyer in my firm, where either I'm the lead, or they are. This is practically unheard of in the law—usually, the senior lawyer is lead on the case. However, I believe that there's no better way to train a new lawyer than by being what's referred to as "second seat:" in other words, sitting and helping that lawyer as they lead the case.
Look for Major-League Representation at No Additional Cost
So, what does all this have to do with you? If you suffer a personal injury, or have a loved one who was the victim of wrongful death, it's important that you get the best representation possible.
And that means that, first and foremost, you find a lawyer who is passionate about standing up for your rights against powerful corporations and insurance companies, like I am, and like my dad was before me.
Next, you should look for a law firm that is the equivalent to the major leagues. That means doing your due diligence.
It's just like picking a doctor. If you're going in for a procedure—say, a shoulder surgery—you don't choose a doctor who has only done two or three shoulder surgeries, right? You look for the doctor that has done it 500 times, and has gotten good results time and again.
All personal injury lawyers work on a standard contingency. That means their fee is a percentage of what they collect. Each firm charges the same percentage, so it doesn't cost more to get a major league firm to help you when you or a loved suffer a catastrophic injury.
You Have to Do Your Due Diligence
It's the same thing with a law firm. Look for a firm that has represented hundreds or thousands of clients who had the same or similar event, and has a proven track record of getting favorable outcomes for those people.
A word of caution, though: lawyers can get national endorsements. Don't be fooled; these endorsements don't mean the lawyer is highly qualified. Yes, the lawyer might be excellent. But all the endorsement tells you is that the lawyer paid to get it.
Some states offer a certification for civil trial lawyers, too. To be certified by a state's Bar Association, the lawyer must have gotten a certain amount of verdicts. It doesn't mean the lawyer is any good; they may have lost every single case. It just means the lawyer has requisite experience.
So, again, do your due diligence. Go online, research the law firm, and ask questions. Ultimately, the firm you pick is your ally in your fight for justice. You are counting on them to stand side-by-side with you against those who have wronged you, so it behooves you to do everything in your power to get the best representation you can.
For more advice on how to move forward after catastrophic injury or wrongful death, you can find I Hope We Never Meet on Amazon.
Andrew Finkelstein, a managing partner of five law firms (Finkelstein & Partners, LLP; Jacoby & Meyers, LLP; Fine, Olin & Anderman, LLP; Finkelstein, Blankinship, Frei-Pearson & Garber, LLP; and Diller Law, LLP), a noted consumer activist, and accomplished litigator, represents victims in wrongful death and catastrophic personal injury cases. He teaches advanced trial practices at the Trial School and is a frequent lecturer, serving pro bono for a variety of organizations, including the 9/11 Victim Compensation Fund.
Sarah Lunham is an interviewer, writer, and editor who advocates for the equal opportunities and rights of the injured at Total Trial Solutions. A biographer, Sarah tells the unique story of each client, helping them share their experiences and seek reparations for the injuries they've endured. She was awarded the 2009 Outstanding Graduate at Western Carolina University, where she earned her BS in Communication and minor in English.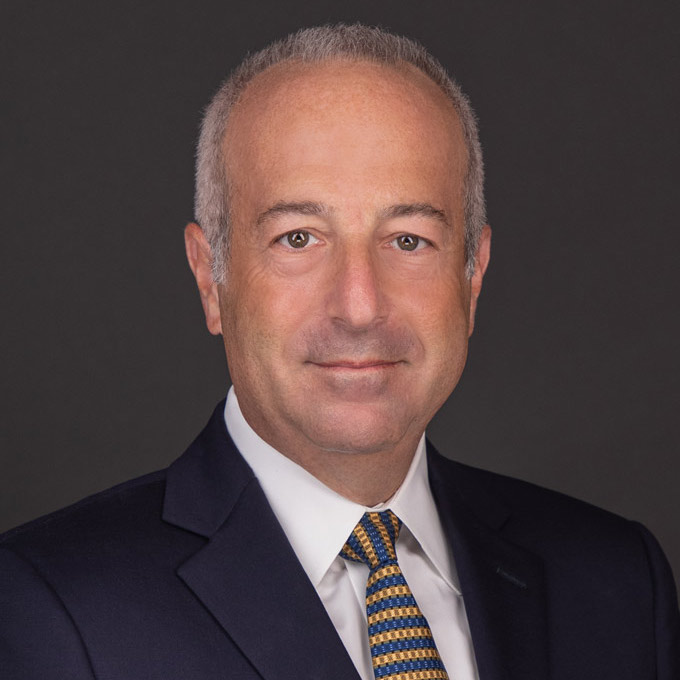 Mr. Finkelstein is the Managing Partner of Finkelstein & Partners, LLP. He has become a noted consumer activist through his representation of injured individuals against corporate wrongdoers and irresponsible parties.
An accomplished litigator, Mr. Finkelstein has represented Plaintiffs in wrongful death and catastrophic personal injury cases. He has successfully handled dozens of multi-million dollar cases.