If you are injured in a car accident due to another party's fault, you might be unsure of what compensation you could be entitled to and what legal options are available. Car accident injury claims and lawsuits are complex areas of the law that can be difficult to navigate.
Your priority after an accident is to heal from your injuries and recover from your losses as soon as possible. The protection of your rights and interests must be represented early on in your case to prevent unnecessary delays or complications. There are actions you should take personally to protect yourself after an accident and give you the best opportunity for a successful recovery for your damages.
Risks of Car Accidents in Syracuse
It is common for many drivers to stumble upon a car accident during their daily commute. In fact, most motor vehicle collisions in the Syracuse area occur between the hours of 6 a.m. and 9 p.m. with the largest bulk of accidents taking place between noon and 6 p.m. Many drivers and passengers are surprised to learn that their highest risk of being involved in a motor vehicle accident takes place during the daytime hours.
In a given year, over 15,000 motor vehicle crashes take place in the Syracuse area. Of these accidents, nearly 3,000 result in injuries, and over 20 of the accidents have fatal consequences.
Major Roadways in Syracuse
Syracuse is the largest metropolitan area within Onondaga County. The city's central location in New York makes it a crossroad for many of the state's largest interstates and routes. The busy roads contribute to a higher incidence of accidents with local commuters, commercial vehicles, and interstate travelers sharing the roadways throughout each day. Although vehicle accidents can happen along any city street or neighborhood road, freeways and interstate highways can pose increased risks of accidents and injuries to motorists and passengers.
List of the major roadways in Syracuse and surrounding areas include:
Interstate 81
Interstate 90
U.S. Route 20
New York State Road 5
New York State Road 80
New York State Route 481
New York State Route 690
What You Should Do if You Are in a Car Accident
The aftermath of an accident will include several stages; primarily at the scene and after the accident. The different stages after an accident will require different actions on your part to best prepare you for your Syracuse car accident claim and to protect your current and future legal rights.
At the Scene
The scene of a car accident can be hazardous and chaotic. Your first priority after a collision has occurred is to get yourself to safety. If you can move and are in a dangerous area it is best to get yourself to a safe location as quickly as possible. Car accident victims have been involved in secondary accidents or impacts after an initial car accident in which they were exposed to continuous dangers on the roadway.
If you cannot move, remain calm and stay in your vehicle until help arrives.
Contact the police. Always call law enforcement after a car accident with injuries and/or visible damages. If you can physically place the call, call as soon as the accident occurs. If you cannot move, request the help of a passerby or others involved to call emergency services.
In Syracuse, one of these agencies will investigate most accidents:
Seek medical assistance. When dialing for help after an accident you will likely be asked whether emergency medical services are required. If there are injuries, make sure to request help and allow the emergency medical team that arrives on the scene to perform an initial evaluation of your injuries and make any recommendation for transport to an emergency room. If it is recommended that you follow up at an emergency medical facility, follow through to diagnose and treat any injuries as soon as possible. If you are seriously injured and require emergency medical transportation, you will be taken by ambulance to your nearest hospital. If you are injured but do not require emergency transport, you can ask a friend or family member to take you to a hospital for further medical care.
Several medical centers operate emergency departments throughout Syracuse.
If you or a loved one were injured in a car accident within the city or a nearby area, an ambulance may take you to:
Gather evidence. Once you are out of harm's way after the accident, take a moment to evaluate the scene; and if you physically can, take photographs of the vehicle's positions, the damages to each vehicle, as well as the surrounding environments of the area in which the accident occurred.
If you have visible injuries, it would be beneficial to take pictures of those injuries. As you receive treatment for your injuries after an accident, you can take photographs of your progress throughout recovery and the stages of healing.
While at the scene, you may also collect the contact information of all the parties involved. Usually, a law enforcement intermediary will collect each party's identifying information as well as the insurance company of each of the drivers or vehicles involved. Police may provide a report with this information, or a car accident lawyer can obtain it for you.
After the Accident
Once you have left the scene of the accident, you will have to take certain actions to prepare yourself for a Syracuse car accident claim.
Notify your insurer of the accident. There will be several parties interested in speaking with you after a car accident occurs. This includes your personal insurance company, the at-fault driver's insurance company, and other interested third parties.
While you are obligated under the terms of your insurance agreement to notify your insurer of an accident promptly, you are under no obligation to provide a statement to anyone shortly after an accident—including your insurance company.
Use caution in your communications after an accident. Anything you say during this time can and will affect the outcome of your Syracuse car accident claim. Discuss your case with a car accident attorney before making any statements to other parties. Your car accident lawyer may want to handle all of these communications for you.
Keep a log of information. While you may think you will remember all the details around an accident, your injuries, and communications, things can begin to blur after some time—and it can become difficult to recollect details down the line. Syracuse car accident claims can take time to resolve, and you may be asked about details surrounding the accident weeks and months after the fact.
The best solution to help ensure that you can remember the necessary details of the accident and aftermath is to keep a running log of information. You can take notes by hand on a device or make audio or video recordings.
Information you should keep track of and take notes on includes:
Communications with all parties including insurance companies, medical providers, and other interested parties.
Information related to your injuries including diagnosis, treatments, procedures, and rehabilitation.
Your personal experience related to the accident and injuries including pain and emotional or psychological impacts.
Protect your rights. Once you have received initial treatment for your injuries, you should take the time to contact a car accident lawyer. A car accident claim related to a car accident can be difficult to manage, especially as you recover from your injuries. Any misstep can result in additional challenges to your case which can cause delays or denials of your claim. A lawyer can help you protect your legal rights from the outset of your case by managing the communications and negotiations with insurance companies and at-fault parties. In addition, an attorney with experience in car accident cases can give you a better understanding of the damages you can seek in your case as well as advise you on your legal options throughout the process.
Adhere to medical treatment. One of the most important things you can do for yourself after a car accident is to follow through with your medical care. Recovery from a car accident injury can be filled with pain and frustration. It is a difficult process, and you should do everything you can to heal as well as you can. Remain in communication with your medical providers throughout any treatment, procedures, and rehabilitation necessary for your injuries.
What Car Accident Damages Can You Receive Monetary Compensation For?
You may wonder what damages you can recover after a car accident. While you may notice some losses, others may not show themselves to you now—but can significantly derail your future.
As a car accident victim, you may be entitled to seek compensation for your injuries against the parties responsible, including their insurer as well as your insurance company under certain limited circumstances.
Your avenues for compensation run through a car wreck claim with an insurance company; or through a car accident lawsuit against an insurer or parties responsible for your injuries and damages. In most cases, attempts will be made to successfully resolve your case through a car crash claim. But, if insurance is unavailable or the parties fail to reach a settlement agreement, you may file a legal action in court to proceed with your case.
Damages in an accident are calculated based on the severity of the injuries you have suffered and the financial expenses and impacts on your daily life.
The damages in a car accident case can include:
Medical-related costs and expenses
Income-related losses, including lost wages and diminished capacity to perform work duties
Future medical-related costs
Future impacts on income potential
Compensation for pain and suffering
Recovery for the wrongful death of a loved one
What Is a Statute of Limitations, and How Does It Affect Your Claim?
Each state in the U.S. sets a specific time limit in which legal actions can be brought against a party in various areas of the law. Failure to abide by state deadlines will prevent an injured individual from proceeding with an injury lawsuit, barring any ability to receive compensation for their damages.
In New York, plaintiffs must initiate a car accident case against the at-fault party within three years of the date of a vehicle accident.
If you have been injured in a car accident, it is best to seek the guidance of a car accident attorney as soon as possible after your injuries. A lawyer can help you protect your rights and prepare your case to help ensure you remain within the statute of limitations and can proceed with the fight for the compensation you may deserve.
Do You Need a Lawyer For a Syracuse Car Accident Claim?
A car accident lawyer can be an invaluable resource after a Syracuse car accident. An attorney has the knowledge and experience to understand your unique needs after a car accident injury and what is necessary to pursue the recovery of damages you have suffered in your case.
Insurance companies after an accident are not necessarily going to consider your best interests or rights during the resolution of your claim. Each party has its own set of objectives, and in many cases that involves the settlement of a case for the least amount of money possible or the outright denial of a claim.
With a Syracuse car accident lawyer, you can proceed with confidence that your legal rights will be considered each step of the way throughout your car accident injury claim and lawsuit if necessary.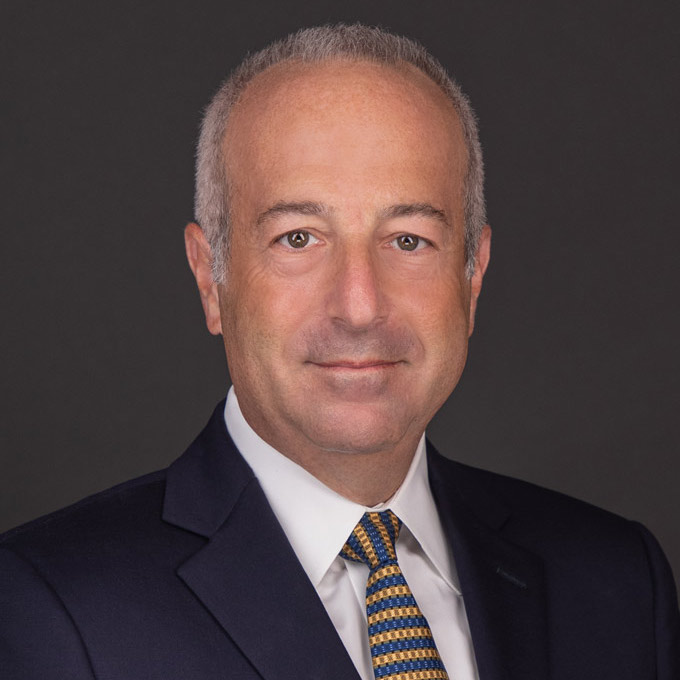 Mr. Finkelstein is the Managing Partner of Finkelstein & Partners, LLP. He has become a noted consumer activist through his representation of injured individuals against corporate wrongdoers and irresponsible parties.
An accomplished litigator, Mr. Finkelstein has represented Plaintiffs in wrongful death and catastrophic personal injury cases. He has successfully handled dozens of multi-million dollar cases.