White Plains Car Accident Attorney
White Plains
One North Broadway
Suite 900
White Plains, NY 10601
After a car accident, you may face many uncertainties in the immediate aftermath, including dealing with the injuries that you have suffered and the damages and losses that you have sustained. When you are the victim of a car accident caused by the negligent behaviors of another driver, you may qualify to pursue financial compensation for the losses you have experienced. Our White Plains car accident lawyers can help you through the process of filing a claim and legal action for your damages with insurance companies or in civil court.
Automobile accidents can bring about many complications to your life and add a significant source of stress and burden to your finances. From injuries to property damage, a car accident will require many victims to sacrifice their way of life and cause long-term impacts to their day-to-day routine.
A Car Accident Will Affect Most People at Some Point in Their Lifetimes
A car accident is not something you prepare for or expect, yet the reality is that most people will be involved in a motor vehicle accident of some sort in their lives. In fact, insurance industry analysis of automobile accident data and statistics suggests that the average person will end up in a car accident once every 17 years or so. For an individual with an average life expectancy, that can add up to about four to five accidents in your lifetime.
Five automobile accidents throughout your life may sound like too many or too few, depending on the location in which you live, the number of miles you drive, and the driving behaviors of those around you. Even the safest and most prepared drivers cannot predict or take into consideration the reckless behaviors of other drivers that can ultimately pose a risk of car accident injuries. Car accidents happen every day, and while many may only involve minor collisions, for some victims, the results are far more serious and may cause life-changing injuries.
White Plains Car Accident Statistics
The city of White Plains, New York, is located in Westchester County and home to over one million inhabitants. This busy New York City suburb serves as a throughway into neighboring cities and towns. Roadways are often congested, and car accidents are a common sight during daily drives and commutes.
Annually, Westchester County will average around 20,000 car accident crashes, of those collisions, over 5500 will result in injuries, including 25 to 30 fatalities. In the city of White Plains, there is an average of 1800 vehicle crashes each year, with almost 500 individuals suffering injuries or dying in these accidents.
Most of these accidents take place during the daytime hours of 6 am to 9 pm, with the highest incidences of accidents occurring during the morning and early evening rush hour commutes. While factors such as road conditions and weather can play a part in car accidents, the vast majority of these motor vehicle collisions occur due to the reckless behaviors of drivers causing an accident.
Does the Type of Car Accident Involved Influence a Case?
The type of motor vehicle accident that you are in can play a role in the determination of fault for the injuries and damages sustained. The type of car accident can also have a great impact on the severity of injuries suffered by the victims of a car accident, which can influence the amount of compensation you may be eligible to recover from the at-fault parties.
When another driver is found at fault in a car accident, it is because that individual was engaged in some sort of negligent or reckless behavior that contributed to the accident in some way. Under the law, an injured party must meet certain requirements to prove the negligence of the other driver in a White Plains car accident case.
To prove negligence in a car accident case, a plaintiff must establish:
Another driver owed the plaintiff a duty of care.
The other driver breached the duty of care, usually through careless or reckless actions.
The at-fault party's breach caused an accident.
The accident resulted in injuries or other damages to the plaintiff.
Common Causes of Car Accidents in White Plains
When drivers engage in negligent driving behavior, they are not only endangering themselves but also risking the safety and wellbeing of all those around them along the roadways. Some common behaviors result in car accidents, injuries, and fatalities. Many law enforcement departments and crash reporting agencies have begun to keep track of the factors that contribute to motor vehicle crashes and the outcomes of those incidents as far as damages, injuries, and deaths.
Some negligent factors that contribute to car accidents include:
Driving under the influence
Driving while fatigued
Distracted driving
Aggressive driving behaviors and maneuvers
Excessive speed
Breaking traffic laws
Inexperience on the road
Car Accident Injuries Can Have Lasting Impacts
Car accidents are sudden, chaotic, and filled with confusion. In the moments after an accident, it may prove difficult to fully ascertain what has transpired and the true extent of the damage suffered. Catastrophic accidents can cause loss of life or life-altering injuries that will change every aspect of a victim's life. However, even in what may appear to be a minor crash, such as a fender bender, a victim can have lifelong impacts, depending on the injuries sustained.
Severe car accident injuries are not all necessarily visible. In fact, many internal injuries to victims may not be apparent at the scene of a crash but develop and worsen in the hours and days that follow. It is not uncommon to feel dazed in the immediate aftermath of an accident. The rush of adrenaline combined with the chaos unfolding can lead car accident victims to decline medical care or feel as though they are not injured. After an accident, it is vital to stay alert and aware of your body and any indications that something is not right and that an injury may have occurred.
If you are in a vehicle accident at high rates of speed or a forceful impact occurs, it is recommended that you receive a medical evaluation by a professional even if you feel you are alright. Hidden injuries can be exacerbated by delayed diagnosis or even become life-threatening if not treated promptly. While an open wound or visibly broken bone will warrant obvious emergency medical treatment, some dangerous brain injuries or damage to internal organs can go unnoticed before symptoms deteriorate and become a greater risk to your health.
Car accident injuries can include:
Injuries to the head, including brain injuries, such as concussions and TBIs (traumatic brain injuries)
Spinal cord injuries affecting the neck and/or back
Musculoskeletal injuries to muscles, tendons, ligaments, or nerves
Internal injury to organs, which may cause rupture or hemorrhaging
Burn or road rash injuries
Fractures, broken bones, or dislocations
Loss of a limb or extremity
Abrasions or lacerations
Can You Seek Monetary Compensation After a Car Accident?
If another individual is at fault for the car accident in which you sustained serious injuries, you are entitled to seek compensation for the damages that you have suffered. Car accident damages can include monetary losses as well as other damages, referred to as non-economic losses. The amount of compensation that you may qualify to recover as a victim of a car accident will depend on the severity of your injuries as well as the financial impacts and consequences of the damages that you've incurred.
Oftentimes, individuals will mistakenly believe that their injuries are not severe enough to warrant compensation; however, this is not the case. Any injury that impacts your life and causes you a financial loss or physical suffering can result in compensation from the responsible parties. It is not fair to assume that an accident victim must bear the brunt of the financial losses and expenses after an accident caused by a negligent individual. While it is not a guarantee that every accident victim will receive compensation for the losses they have suffered, they are entitled to fight for those damages against the at-fault party and their insurer under the law.
Damages in a car accident case may include both economic and non-economic losses, such as:
Expenses for medical treatment and rehabilitation
Losses related to missed work
Impacts to your ability to earn an income or fulfill your work duties
Damage to personal property
Pain and suffering for the injuries sustained including emotional and psychological distress
Future expenses for long-term medical care
Future losses related to income-earning potential
Loss of quality of life
Wrongful death of a loved one including loss of companionship as well as funeral or burial expenses
How a Car Accident Attorney Can Help You With Your Accident Claim
The action you take in the moments after an accident can have a great impact on your White Plains car accident claim and ability to recover monetary compensation for your losses. If you are injured in a car accident, your first step should be to ensure your safety and wellbeing and receive treatment for any injuries that you have sustained. Your next action should be to contact a car accident lawyer to represent your legal interests in the claim for damages against the insurance company and at-fault party.
The insurance companies and other interested parties after a car accident will waste no time in attempting to communicate with you regarding the events surrounding the accident as well as the extent of your injuries. The truth is that your medical providers may not have a clear picture yet of the extent of your injuries, and a premature discussion regarding injuries and the details of the accident with an insurance company can do more harm than good in your case.
It is always in your best interest to consult with a lawyer before any communications with other parties after a car accident. Once you hire an attorney to represent you, he or she can step in on your behalf and manage all communications with insurance companies and other parties.
In addition to dealing with opposing parties in your case, a lawyer will assist you in the preparation of your car accident injury claim, including the gathering of evidence, calculation of damages, and negotiation of settlements. If your case cannot settle, an attorney can assist and guide you through the process of filing a legal action in court and represent you at trial if necessary.
Finkelstein & Partners Gets Results for White Plain Car Accident Victims
For over 60 years, the lawyers at Finkelstein & Partners have fought for the rights and interests of our clients. We are experienced not only in personal injury law but also in car accident cases. We have obtained settlements or awards for hundreds of clients in their car accident injury cases. It is our goal to help each one of our clients' fight for maximum compensation.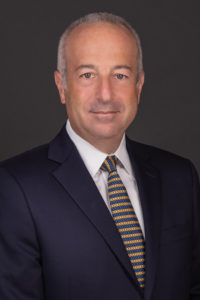 Some of our recent results include:
A $13.5 million settlement for a teenage passenger car accident victim who suffered multiple injuries requiring extensive medical care causing significant impacts to her education.
An award by a jury of $8.9 million for a 50-year-old individual who was rear-ended by another driver.
A $5.5 million settlement for the catastrophic injuries suffered by a motorist that was paralyzed in a rear-end collision.
Professional, Experienced Car Accident Lawyers in White Plains
If you or a loved one sustains injuries in a car accident in White Plains, contact the knowledgeable and experienced team of personal injury lawyers at Finkelstein & Partners for a free case evaluation at (914) 761-2875.
We understand the difficulties you face as you recover from your car accident injuries, and we can help you fight for maximum compensation. Don't attempt to handle your car accident case on your own; instead, retain the experienced car accident attorneys at Finkelstein & Partners to represent you in settlement negotiations and, if necessary, in court.