White Plains Truck Accident Lawyers
White Plains
One North Broadway
Suite 900
White Plains, NY 10601
White Plains, New York: it bills itself as "the birthplace of New York" and offers a wide array of cultural opportunities and events each year. It ranks as one of the safest places to live in New York, complete with lower-cost homes, more than 35 neighborhoods to choose from, and a close commute to Westchester. With easy access to I-684 and I-87, White Plains makes travel relatively easy.
Like most major cities, especially those in New York, however, White Plains relies heavily on truck traffic to help transport goods throughout the city. While those trucks offer immense convenience when it comes to gathering groceries, home improvement supplies, and everything else the residents of White Plains need to go about their days, they also pose significant accident risks. Big trucks weigh more than smaller passenger vehicles and require more room to maneuver.
Did you suffer serious injuries in a truck accident in White Plains? Finkelstein & Partners can help. Contact our White Plains truck accident lawyers today at (914) 761-2875 for your free consultation regarding your truck accident claim.
Over 60 Years of Experience Helping the Injured Pursue Compensation
At Finkelstein & Partners, we have more than 60 years of experience managing personal injury claims and helping people injured due to the negligence of another party seek the compensation they deserve for serious injuries. Our attorneys aim to improve the satisfaction of the injured party as they move forward with their truck accident claims and work to acquire much-needed compensation.
Our attorneys have an excellent track record in truck accident cases, with results that include:
$6.8 million jury award after a truck crash
$13.5 million awarded after a motor vehicle accident
$8.3 million awarded following a motor vehicle accident that seriously injured a five-year-old child
$5.5 million awarded after an automobile collision
A $550,000 settlement for a client who had to undergo multiple surgeries after sustaining serious injuries due to an improper lane change by a truck driver that forced our client's vehicle from the road.
The results of our past claims cannot guarantee the results in our future claims. However, when you work with Finkelstein & Partners, you will get a dedicated team of personal injury attorneys who will work to help you pursue better results for your White Plains truck accident claim.
We help investigate every aspect of our clients' truck accident claims.
Truck accident claims can involve a great deal of complexity—in many ways, a great deal more complexity than the average auto accident claim. At Finkelstein & Partners, we can work to investigate every aspect of your truck accident, from the circumstances that led directly to the accident to more complex elements that may have contributed to the accident or worsened your injuries.
We can help take a look at the trucking company, its policies, and even the driver's logs and records to determine what factors may have contributed to the accident so that we can help hold everyone who contributed to the accident liable for those dangerous actions.
We could provide valuable advice that can help you make critical decisions about your claim.
At Finkelstein & Partners, we work with our clients to ensure that they have the information they need to make critical decisions about their truck accident claims. We want you to know what you can safely post on social media, how to communicate with the truck driver's insurance company, and how much compensation you really deserve for your truck accident injuries so that you can make decisions based on the facts, rather than giving in to pressure from the insurance company.
Common White Plains Truck Accident Injuries
Truck accident injuries can cause massive changes and challenges in your life. Many injuries can prevent you from working, make it very difficult for you to take care of yourself, or prevent you from engaging in your favorite leisure activities.
Traumatic Brain Injury
Victims who suffer traumatic brain injuries in White Plains truck accidents may suffer from both short-term and long-term memory loss, difficulty focusing on the tasks in front of them, and changes in their basic emotional regulation skills. Often, victims have a hard time managing their usual job responsibilities, since they may have a hard time focusing on what they need to do or even remembering instructions given to them only minutes before. Even minor traumatic brain injury symptoms can linger more than a year after the initial accident, while symptoms of more severe traumatic brain injury can linger for the rest of the victim's life.
Back and Neck Injuries
The force associated with a severe truck accident can lead to severe back and neck injuries, including herniated discs, muscle injuries, and even spinal cord injuries. Many victims with back and neck injuries suffer ongoing pain when standing, sitting, or trying to walk around. Victims with spinal cord injuries, on the other hand, may suffer permanent paralysis below the site of the injury, which may leave the victim in a wheelchair. Back and neck injuries can also interfere with function throughout the body: for example, spinal cord injury victims often lose some organ function below the site of the injury.
Amputations
Victims who suffer amputations in truck accidents permanently lose a limb or limbs due to the force of the accident. Sometimes, amputation may occur immediately; other times, victims may discover after the initial accident that they have lost blood flow to the affected limb, which may result in the need for amputation as the tissue dies over time. Amputees often require substantial occupational therapy as they relearn how to do tasks with a missing limb, whether they need to learn how to walk with a prosthesis or how to compensate for a missing hand or arm.
Burns
Burns generally occur one of two ways in a truck accident. First, one of the vehicles involved in the accident may catch on fire, which can result in serious burns for anyone trapped inside or anyone who gets too close to the vehicle. Second, some tanker trucks may carry hazardous chemicals, which could result in chemical burns for the victims on contact. Chemical burns may cause many of the same symptoms as physical burns, but may occur after only minor contact with those chemicals. Depending on the chemical in the tanker truck, burns may also result from airborne exposure.
Broken Bones
Truck accidents often involve more force than the average auto accident, which means that victims may sustain multiple broken bones in the accident. Some victims with broken bones need surgery to set the break. Others may have a long road to recovery ahead, including physical therapy. Sometimes, victims with broken bones note that they have ongoing pain around the injury even years after the accident itself.
How Much Compensation Should You Expect for White Plains Truck Accidents?
After an accident with a big truck in White Plains, you may have serious questions about the compensation you might be able to expect as you move forward with a personal injury claim. How much are your injuries worth?
Contact the personal injury attorneys at Finkelstein & Partners to discuss your truck accident injuries and how those injuries may ultimately impact your truck accident claim. Your compensation may ultimately depend on several critical factors related to the accident.
What injuries did you suffer in the truck accident, and what treatment did you require for those injuries?
Medical bills: anyone who has ever suffered any kind of serious injury knows just how fast they can pile up, leaving you scrambling to get those bills paid before they go to collections. Following the serious injuries that often result from a truck accident, you may have a much harder time taking on those medical bills.
You may have bills for:
Emergency transport after your accident
Treatment in the emergency room
Hospitalization
Surgeries and procedures to treat your injuries
A stay in a long-term care facility
In-home care after your accident, especially if you do not have a caregiver at home and suffered injuries that substantially interfere with your ability to handle regular self-care tasks
Durable medical equipment, including crutches and braces, a wheelchair, or home medical equipment designed to aid in independence
Physical therapy, including long-term physical therapy for victims who require aid in restoring mobility and strength
Occupational therapy
Psychological therapy related to learning coping mechanisms that can help you adjust to your new limitations
Keep track of all those medical bills after your White Plains truck accident so that you can use them to calculate the total medical expenses you faced. Most often, those medical expenses can become the foundation of your truck accident claim.
How much time did you have to miss at work because of your injuries?
Lost time at work can add up fast, especially if you have severe injuries that prevent you from taking on your job duties for a long time. Often, truck accident victims sustain such serious injuries that they cannot return to work for weeks or months after the accident. Sometimes, your employer may work with you to try to get you back in the office or offer financial support during your recovery.
In other cases, however, you may have to miss work while recovering. You may need to use up vacation days and sick days, or spend time going without pay as you recover. Those lost wages may mean immense financial hardship, especially if you do not have any other source of income during your recovery. You can include those lost wages as part of your truck accident claim.
How else did your injuries impact your finances and other areas of your life?
The injuries from a truck accident may cause immense physical pain and a host of difficulties in your life. You may struggle with decreased quality of life and even a loss of enjoyment of life immediately after your truck accident, especially if you sustained injuries that prevent you from engaging in your favorite leisure activities or interacting normally with friends and loved ones.
You may have a hard time because you cannot care for yourself, or suffer scarring that may have a permanent impact on your self-esteem. An attorney, like the White Plains truck accident lawyers at Finkelstein & Partners, can calculate pain and suffering as part of your truck accident claim.
Who Bears Liability in a White Plains Truck Accident?
Most often, the truck driver who makes a negligent decision behind the wheel, from drinking and driving or driving while distracted to ignoring the rules of the road, may bear liability for the truck accident. However, a truck accident investigation involves a look at all the factors that may have contributed to the truck accident, and in some cases, another entity may share liability.
The Trucking Company
A trucking company may establish unsafe or illegal practices, such as forcing the driver to stay behind the wheel despite exceeding the federally mandated number of hours they can spend on the road each day or failing to take care of necessary maintenance on the truck. If so, the trucking company may share liability for the accident. Trucking companies may also bear liability for failure to properly train new drivers or ensure that they have the skills needed to successfully navigate through tighter roads or smaller areas like White Plains.
A Mechanic Who Worked on the Truck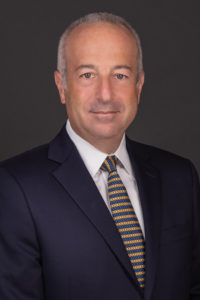 Mechanical failure on a big truck can prove incredibly devastating on the road. While some trucking companies handle truck maintenance in-house, others may send their trucks out for maintenance. If a mechanic fails to properly repair a truck, ignores needed maintenance, or damages the truck during the repairs, leading to an accident, the mechanic may bear liability for that accident.
The Company That Loaded the Truck
Sometimes, loaders may work to load up the cargo on big trucks. Shifting cargo can increase the risk of jackknife or rollover accidents, especially on winding roads. If the company fails to load the truck properly and causes an accident, the company may bear liability.
Finkelstein & Partners: White Plains Truck Accident Lawyers
If you suffered serious injuries in a White Plains truck accident, do not wait to get the legal assistance you need to manage your claim. Contact Finkelstein & Partners today at (914) 761-2875 for your free consultation.