If you or a loved one gets into a car accident, an attorney with experience handling these cases can help you recover compensation from liable parties. Drivers and other negligent individuals or entities may cause accidents and subsequent damages resulting from them, in which cases victims are eligible to pursue compensation to cover accident expenses and losses.
Car accident lawyers can increase the chances of succeeding with accident cases. They can do so by taking various steps to calculate compensation, identify liable parties, and much more.
What Do Car Accident Lawyers Do for Clients in These Cases?
In the event of a vehicle accident, a car accident attorney may be able to provide representation for victims and their families. An attorney can perform various actions to help build a case and protect your rights.
Some of the specific ways an accident lawyer can assist car accident victims and their loved ones include the following:
Inform Clients of Their Rights
Following a car accident, you may not be aware of your rights and options when seeking compensation. An attorney can inform you about your rights under personal injury law and help determine if you have a viable claim or lawsuit.
If a negligent party was responsible for the accident, your attorney might let you know how to proceed with a case and inform you of the steps you should take. Additionally, an attorney can provide clear guidance throughout the claims or legal process, enabling you to spend more time focusing on your recovery.
Identify Liable Parties Involved in the Accident
Car accident cases are often simple and involve a clearly identifiable at-fault party, but this isn't always the case. In some accident cases, the fault may not be apparent at first glance, and multiple negligent parties may be involved.
If you need help identifying all liable parties and holding them accountable, an experienced car accident lawyer can assist. Your attorney can perform a thorough investigation into the case to determine who was at fault.
Some potentially liable parties in these cases could include:
Other drivers who engaged in negligent driving behaviors such as reckless, impaired, or distracted driving
Manufacturers of faulty vehicles and automotive parts
Mechanics who failed to provide sufficient services to render a vehicle safe for operation
Municipalities that neglected to care for roads, leaving them in poor condition and causing an accident
Commercial truck drivers who become fatigued or otherwise negligently operate these large vehicles
Companies who negligently hire delivery drivers, truckers, or other employees who cause an accident
Restaurants and bars that over-serve drivers to the point where the drivers operate a vehicle while impaired
Road crews who don't remove equipment or other hazards or who fail to mark areas off with proper signage
An attorney can determine if any of these parties contributed to your accident and seek compensation from each based on the level of negligence involved.
Calculate the Total Settlement Amount
Many factors can influence the amount of compensation that victims may be able to recover after a car accident. Accidents often involve serious injuries, wrongful death, and other damages that can affect people financially and personally. A car accident attorney can identify all these damages and calculate the total amount they're worth when seeking compensation from negligent parties.
Some of the many damages that a car accident lawyer may help recover include:
Economic or special damages, such as medical bills, lost wages, lost earning capacity, property damage, and rehabilitation.
Non-economic damages include physical pain, psychological anguish, disfigurement, loss of consortium, loss of companionship, and loss of enjoyment in life.
Punitive damages punish defendants for particularly egregious behavior, such as aggressive drivers who intend to harm others.
The personal and subjective nature of non-economic damages make them hard to calculate, but an attorney can do that and incorporate them into a total settlement amount.
This assistance is critical because victims often don't know how much their case is actually worth, and insurance companies will try to get victims to accept a lower settlement amount because they don't understand what is fair.
Families can recover various wrongful death damages if a family member dies because of a car accident. All of the following losses incurred by loved ones may be included a claim for compensation:
medical bills incurred before passing in the hospital
pain and suffering up until death
funeral costs
lost income for their family
lost support and care
Collect and Organize Evidence to Support the Case
Another way a car accident lawyer can help you build a successful case is to gather sufficient evidence in your favor.
Victims in negligence cases need evidence to prove:
That the negligent party owed a duty of care
That the party breached that duty of care
That you sustained specific, quantifiable damages
That the other party's negligence and breach of duty caused those damages
To prove each of these elements, you must have enough evidence to support your case. An attorney will know what to look for and how to obtain any pertinent evidence to help you get the full compensation you deserve.
There are many types of evidence and documents that victims and their families can gather with an attorney's help.
These include:
Photos and video footage of injuries, property damage, and the accident scene, including CCTV footage from public areas
Medical records that document injuries and the recovery process
Proof of lost income from the workplace
Police reports
Statements from witnesses who were present at the scene of the accident when it occurred
Pain journals documenting the pain and suffering that victims experience
If you need help collecting any of this evidence, an attorney can contact the relevant parties and obtain it. This could entail communicating with doctors and other medical professionals to obtain missing records, contacting police departments to get copies of police reports, and reaching out to witnesses to record statements.
In addition, the attorney would be able to tie each piece of evidence to your case and use it to help prove negligence and that this negligence resulted in your damages. The attorney may then use this evidence to build a claim or lawsuit.
If the case goes to court, an attorney may also be able to gather additional evidence, such as expert witness testimonies that reconstruct the accident, further illustrating what happened as it aligns with your narrative.
Negotiate With Insurers?
One of the most important reasons to work with an attorney after a car accident is to negotiate with insurance companies and adjusters. Typically, after a car accident, you would file an insurance claim against the at-fault driver's insurance company to begin seeking compensation.
However, this process isn't always straightforward and may not give you the results you want when filing a claim on your own.
While insurers may seem like they're eager to provide you with full compensation after an accident, the fact is that they are looking for ways to minimize the amount they need to pay. They'll launch an investigation into your case and search for any reason they can find to either reduce your settlement amount or deny your insurance claim entirely. An attorney may be able to help prevent this.
When working with a car accident lawyer, your attorney can calculate the total amount your settlement is worth and negotiate with insurers until you reach a favorable settlement. Insurers often make an initial offer that may seem appealing, but this is usually far lower than what accident victims actually deserve. Your attorney could continue negotiations and fight to reach the total amount owed to you.
Keep in mind that some insurers may also attempt to offer lowball amounts far below what your case is worth, refuse to pay out for a legitimate claim, or engage in other bad-faith insurance tactics. A lawyer with experience in these matters may be able to determine if an insurance company is acting in bad faith.
Provide General Legal Advice
A car accident lawyer also has the authority to provide dependable legal advice to help you maximize your chances of success.
For example, your lawyer might detail the steps you can take to build your case, such as providing specific information, refraining from social media use, and contributing to your case in other ways. Although an attorney can handle all paperwork and the more complex aspects of your case, you'll better understand what you can do to achieve the best possible outcome with a claim or lawsuit.
Represent Clients in Court
Most car accident cases settle out of court during the claims process, but some may go to court. For example, the negligent parties or their insurers may not agree to cover the total settlement amount at any point during negotiations. The damages resulting in a case could be so extensive as to warrant a lawsuit in place of a claim.
If your case goes to court, you will need experience handling these types of lawsuits. While it's critical to have representation when negotiating with insurers in many cases, it's even more important to have it in a court setting. If you make the wrong argument or fail to present compelling evidence effectively, you won't likely succeed with your case.
Instead, look for an attorney with trial experience who can help you build a court case and increase your likelihood of a favorable outcome.
Help You Begin Your Case as Soon as Possible
Following any type of vehicle accident, victims have a limited amount of time to file a claim or lawsuit before they're unable to recover compensation from negligent parties. This time limit is the statute of limitations, and the amount of time you have will vary depending on the state where the accident occurred.
For instance, the statute of limitations in New York is three years from the accident. In most states, the statute of limitations ranges from around two to four years. This may initially seem like a lot of time to build a case and file a claim or suit, but this time can quickly pass by, and the longer you wait to file, the longer it will take to receive a settlement that covers mounting medical bills and other expenses.
There are some rare exceptions to the statute of limitations. For example, if the victim was under 18 at the time of the accident, they can wait until they reach 18 before filing a claim or suit. However, these exceptions are rare.
To ensure you file on time and get started on seeking compensation as soon as possible after an accident, speak with an attorney who can gather evidence and prepare your case well before the statute of limitations expires.
Speak With an Experienced Car Accident Lawyer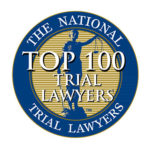 With a broader idea of what car accident lawyers do in these instances, you'll better understand the value a legal counsel can bring to your case. After a car accident, you might be unsure of the options available to you and how to hold the negligent parties liable for damages.
If you need help figuring out what steps to take and identifying liable parties, contact a knowledgeable and reliable car accident attorney to build your case and seek full compensation for your damages.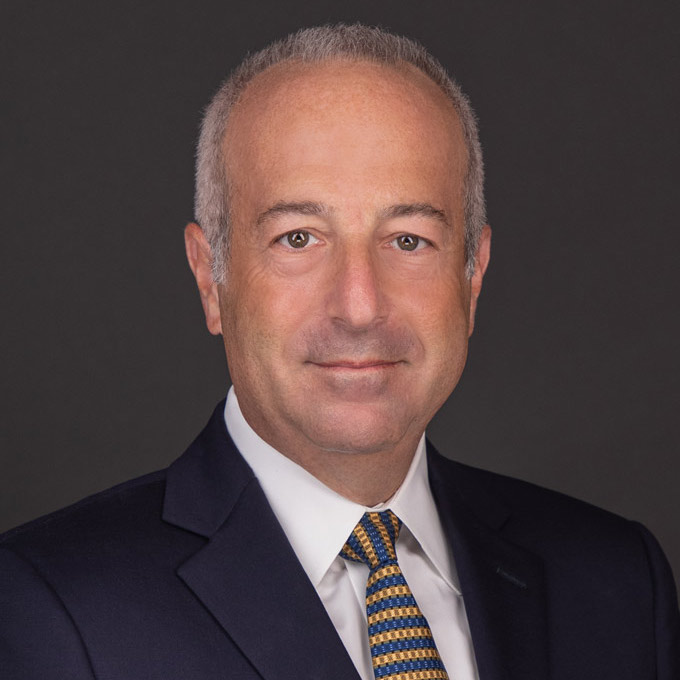 Mr. Finkelstein is the Managing Partner of Finkelstein & Partners, LLP. He has become a noted consumer activist through his representation of injured individuals against corporate wrongdoers and irresponsible parties.
An accomplished litigator, Mr. Finkelstein has represented Plaintiffs in wrongful death and catastrophic personal injury cases. He has successfully handled dozens of multi-million dollar cases.