It's no secret that construction is considered one of the most dangerous industries. Every year, countless construction workers suffer devastating injuries in an accident that forever changes their lives, impacting their ability to maintain relationships and support themselves and their families.
Yet, before we discuss the types of legal remedies these workers have following an accident, it helps to understand what causes them. This blog will discuss the most common types of New York construction accidents and what you can do if you suffer from one. Our team of experienced New York construction accident attorneys has the knowledge and skills to guide you every step of the way in filing your claim.
New York Construction Accidents—By the Numbers
According to Occupational Safety and Health Administration (OSHA), approximately 20 percent of worker fatalities occur in construction. Yet, what is even more alarming for New York construction workers, is that construction site deaths in New York state and New York City happen more often than anywhere else in the country.
Studies show that the fatality rate in New York State and New York City is above the national average for construction site deaths. For instance, in just one year, construction deaths accounted for 22 percent of all worker deaths in New York City and 24 percent in New York State, while the national average hovered around 21 percent.
Common Types of Construction Accidents in New York
When it comes to construction accidents, there are often various causes behind these devastating incidents, including everything from unsafe working conditions to reckless actions. However, in New York, these accidents frequently occur because of the following:
Falling From Significant Heights
Unfortunately, employers and property owners may neglect training or safety protocols for workers when it comes to them working at elevated heights. As a result, falls are one of the leading causes of construction accident deaths, making up almost a third of on-the-job fatalities. And those that survive this tragic accident are often left with catastrophic, life-altering injuries.
These accidents generally result from construction workers falling off ladders, tripping and falling down stairwells, or falling off an open-sided floor.
Scaffolding Accidents
Scaffolding is a standard type of equipment found on construction sites, and in New York, scaffolding is in almost every place there is a construction project, especially in the city.
Yet, despite strict regulations regarding using this construction equipment, construction accidents surrounding scaffolding continue to present significant concerns. These accidents often result from workers falling off scaffolding or objects falling from scaffolds and striking people.
Electrocutions
Electrocution is death by an electric shock from exposure to lethal amounts of electricity. This electricity flows through conductors like power lines and wires to create a path or complete a circuit. However, when the human body comes into contact with an electrical current due to damaged equipment or exposed electrical wires, it will act as a conductor and cause a person severe injuries.
While electrocutions can happen almost anywhere, 61 percent of workplace electrocutions occur in the construction industry. This trend is primarily because construction sites often have high voltage currents running through the machinery and buildings.
Motor Vehicle Accidents
Depending on the project, you may find construction workers on the side of the road doing work on street repairs, pipes, or other tasks. However, because of their proximity to moving motor vehicles, these workers are often at risk of getting hit by an inattentive or distracted driver. Our experience as both construction accident and car accident attorneys in New York helps us understand the intricacies of these types of cases and how to best handle the claim.
Slip and Fall Accidents
While slip and fall accidents may not have the same catastrophic results as falling from significant heights, these accidents can still lead to painful injuries.
A slip and fall accident often results when a construction worker slips because of an obstacle on the ground, such as a spill or slippery surfaces, causing them to fall and injure themselves.
Hit by an Object or Getting Caught in Heavy Machinery Accidents
Another prevalent cause of construction-related deaths is workers caught under collapsed material, hit by an object, struck against an object, or caught in heavy machinery.
These accidents frequently happen on construction sites because of the objects and machinery involved in construction. Consequently, it is common for these workers to get crushed, pinched, compressed, or squeezed between or in heavy equipment.
Falling Object Accidents
Construction workers tend to leave their equipment or tools on top of scaffolding or ladders to save time. However, in these situations, items not properly secured can fall and strike workers.
Toxic Material Accidents
A construction worker who lacks proper safety equipment for jobs with potentially toxic materials can suffer devastating harm and health problems down the road. Single or prolonged exposure to toxins can cause these injuries.
Overexertion
It is common for construction workers to put in long physical hours on construction sites. However, when these workers push themselves too hard, pain, inflammation, and substantial injuries such as tearing tendons, ligaments, and muscles can lead to pain.
Power Tool Accidents
Saws, nail guns, and other power tools and machinery are staples in the construction industry. However, when workers misuse these tools or lack appropriate training, this can lead to debilitating accidents and severe injuries.
Common Injuries Resulting From a New York Construction Accident
Because construction accidents can include everything from electrocutions to falls, wide-ranging injuries can result from these accidents.
However, while the severity of these injuries will often depend on the specific circumstances of the construction accident, in general, the more common injuries that result from these accidents include:
Neck trauma

Brain injuries

Fractured bones

Burns

Limb loss

Lacerations

Soft tissue injuries

Internal damage

Toxic exposure

Disfiguring facial trauma
The Legal Options You Have Following a Construction Accident in New York
If you suffered injuries in a New York construction accident, you might have legal options, including filing a workers' compensation claim or a lawsuit.
Workers' Compensation
Workers' compensation insurance allows an injured employee to receive wage replacement and medical benefits when they suffer an on-the-job injury, regardless of fault. However, in exchange for these benefits, the employee relinquishes their right to sue their employer.
Filing a Lawsuit
If it is not your employer, you may pursue a lawsuit against the party liable for your harm and losses. For instance, if defective machinery injured you, you may sue the equipment manufacturer.
Figuring out which legal options apply to your situation can be challenging. For these reasons, following a New York construction accident, it is advised that you reach out to an experienced New York construction accident lawyer as soon as possible. These lawyers can review the circumstances of your accident, determine which legal options you can pursue, and help you go after maximum compensation.
The Statute of Limitations Following a New York Construction Accident
Another factor that construction accident victims need to stay aware of is the statute of limitations. According to these regulations, which mandate the maximum amount of time a person has to file a legal claim after an alleged offense, individuals in New York have three years from the construction accident date to file a personal injury claim.
In comparison, those looking to file a workers' compensation claim will only have two years. However, if these individuals do not file their claim within this allotted period, they can be barred from pursuing legal action to obtain the compensation they deserve.
In addition, it is also important to point out that these time frames can change if exceptions apply. That is why following a New York construction accident, to ensure you file your claim before the statute of limitations expires, you should discuss your case with a knowledgeable New York construction accident attorney as soon as possible. A lawyer can determine how much time you have to file your claim and submit all the proper legal paperwork to the courts before time runs out.
Taking on the Insurance Company After a New York Construction Accident
One of the most significant mistakes individuals make following a construction accident is they believe that the insurance company will help them secure the money they need to cover their injuries and losses. Sadly, this is not the primary goal for these companies.
The insurance company is a business, and like other businesses, it wants to make a profit. As a result, the less these companies pay you for your claim, the more money they make. That is why, following an accident, these insurance companies and their adjusters will do everything they can to get you to admit fault for the incident or say something that can hurt your claim.
Fortunately, when you work with a skilled New York construction attorney, you will not have to deal with these insurance companies independently. Instead, you can leave these discussions and negotiations to the legal professionals who can fight for the most money possible on your behalf and ensure that you do not say anything that can hurt your case.
Work With a New York Construction Accident Attorney and Go After the Financial Recovery You Deserve
Preparing legally solid arguments and gathering relevant evidence to prove your legal claim is probably the last thing on your mind following a New York construction accident. However, you must obtain and present evidence to have a successful case.
Thankfully, when you have an experienced New York construction accident attorney on your side fighting for your rights, you will not have to take on this complex legal ordeal by yourself.
Instead, when you hire a lawyer, they can:
Go over the facts of your construction accident, figure out if you have a valid legal claim, and determine what legal recourse you can pursue.

Analyze the accident and secure the evidence needed to show what happened, who was at fault, and the damages you suffered.

Go over all your questions and concerns regarding the accident and provide you with the legal support you need during this challenging time.

Bring in the experts, including medical care professionals, economists, engineers, and others, to validate your claim.

Handle all the settlement negotiations with the other side and fight for a just settlement.

Make sure to hold all the wrongful parties responsible for your construction accident accountable for the harm and losses you endured.

Take your case to trial if the other side is unwilling to negotiate fairly, and go after the maximum monetary recovery you deserve.
If you or a family member sustained harm in a New York construction accident because of another person's wrongful actions, you do not have to go through the situation alone. Contact an experienced New York construction accident lawyer today for a free case consultation. Find out how a legal professional from our New York personal injury law firm can help you fight for the justice and compensation you need.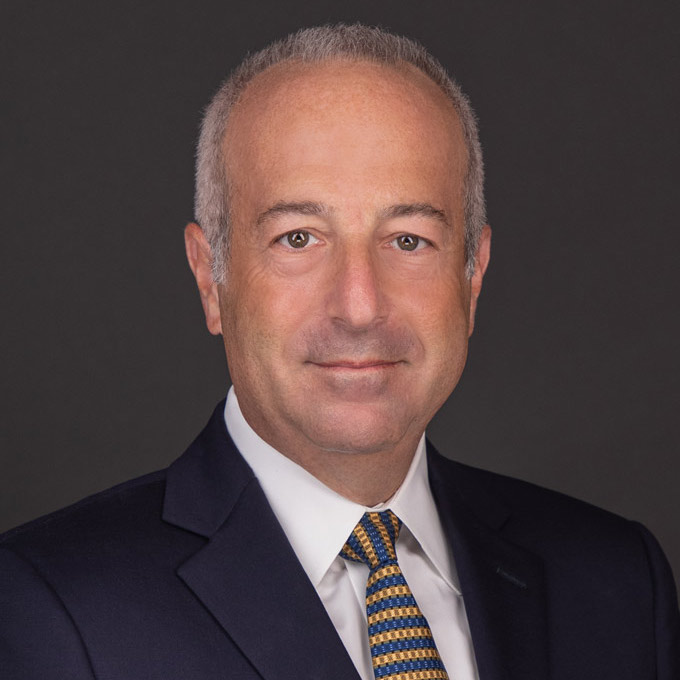 Mr. Finkelstein is the Managing Partner of Finkelstein & Partners, LLP. He has become a noted consumer activist through his representation of injured individuals against corporate wrongdoers and irresponsible parties.
An accomplished litigator, Mr. Finkelstein has represented Plaintiffs in wrongful death and catastrophic personal injury cases. He has successfully handled dozens of multi-million dollar cases.