Whether you're out taking in the sights of Hawk's Nest Highway, riding the Stony Clove Notch, or simply using a motorcycle as a less-expensive form of transportation around the city, New York can be a great place to ride. However, it can also have wall-to-wall traffic, unpredictable weather, and careless drivers.
Because motorcycles offer little protection for the rider's body during a crash, injuries are an extremely common feature of motorcycle accidents. While some of these injuries are minor and the rider is good as new within days or weeks, many are serious, catastrophic, or even fatal.
For motorcyclists injured due to the negligence of another roadway user, such as a distracted or speeding driver, the personal injury claims process provides the opportunity to seek compensation for the financial and psychological impacts of the injury. Unfortunately, many riders who are eligible to seek compensation fail to hire a lawyer to assist them with their claim. Here is a look at some factors to consider when deciding whether you should get a lawyer for a motorcycle accident in New York.
Reasons to Get a Lawyer for a New York Motorcycle Accident
Perhaps you've heard that hiring an attorney is expensive or that lawyers take all the money that their claimants receive for the claim. Perhaps you don't feel like your injuries are serious or worry that you may have partially caused the accident. There are many reasons why people don't choose to hire a motorcycle accident lawyer after a crash caused by someone else's negligence. Here is a look at some of the reasons why you should.
Your Injuries Required Medical Treatment
According to the New York Governor's Traffic Safety Committee, despite being the first state to mandate the use of DOT-approved helmets for all riders and their passengers and operating a rider-funded motorcycle safety course for more than 20 years, motorcycle accidents in the state resulted in hundreds of fatalities each year, and even more injuries. Nationally, more than 83,000 people suffer injuries in motorcycle accidents each year. These accidents are far more prevalent on city streets, which generally feature a blend of different roadway users, many of whom are distracted, speeding, or impaired drivers.
Injuries are extremely common in motorcycle accidents, as motorcycles lack protection for the rider's body from colliding with the ground or other vehicles. Motorcycle accident injuries are often expensive to treat. Consider that an emergency department visit alone costs an average of $1,668, not counting the costs of diagnostic tests, surgery, hospital admission, and prescription medication. If the injury requires prolonged hospitalization, intensive care, rehabilitation, or assistive devices such as a wheelchair or a prosthetic limb, these costs can be even higher.
An experienced personal injury lawyer can help you obtain the compensation you need by properly valuing your claim, including the expenses of your medical treatment and the impacts your injury has had on your life now and in the future.
Your Injuries Resulted in Missed Work
Like medical expenses, wage loss is another motorcycle accident expense that can add up quickly. Further, if the injury results in permanent disabilities, the rider may be forced to accept a lower-paying job to accommodate those disabilities and can even be unable to work outside of the home. Two of the most serious injuries from a motorcycle accident are the traumatic brain and spinal cord injuries. These injuries are catastrophic, as they are likely to impair the sufferer's ability to earn an income.
When establishing your claim's value, your lawyer will consider the impacts of your injury on your ability to work. Many motorcycle accident claimants who choose to deal with the at-fault party's insurance claims adjuster without the guidance and knowledge of an attorney are told that there is no compensation available for lost earning capacity.
Insurers Often Judge Motorcyclists for Their Chosen Mode of Transportation
For decades, motorcycle riders were portrayed on television and in movies as risk-takers and daredevils. These stereotypes have affected how society views injured motorcyclists and their compassion for those injured due to someone else's negligence. These views are prevalent even in the medical and insurance communities. These biases can frustrate riders as they seek compensation for their injury's financial and psychological impacts.
An experienced motorcycle accident lawyer understands that motorcyclists have as much right to use public roadways as the drivers of four-wheeled vehicles do. Drivers owe motorcyclists the same duty of care as they do to any other roadway user. And motorcyclists have the same opportunity to seek compensation for injuries incurred due to someone else's negligence as injured motorists do. Your attorney will take your claim seriously and provide you with the same personal service and quality legal representation they provide for other clients.
PIP Doesn't Cover Motorcycle Accident Injuries
Motorcyclists cannot purchase no-fault insurance policies. Instead, injured riders must file a personal injury claim against the at-fault driver's auto liability policy.
While there is a benefit to having access to the expanded types of compensation through a personal injury claim, such as pain and suffering and property damage, personal injury claims require you to prove fault and justify the claim's value through documentation.
An attorney can guide you through this process and often can move the claim process along through management of communication with the at-fault party's insurance provider.
Affording a Lawyer
Many individuals who have been injured in serious accidents and are entitled to compensation for their injuries don't hire an attorney, and many times because they believe they can't afford to pay for one. However, this is a needless worry, as the contingent fee billing method that personal injury lawyers use allows you to wait to pay for your attorney's services until there has been a positive outcome to your claim.
Here is how it works:
When an individual has been injured in a motorcycle accident caused by someone else's negligence, they attend a free case evaluation with an attorney. This meeting is an obligation-free time to learn more about the process and the role the attorney can play in that process. After the case evaluation, the injured party decides whether to hire an attorney.
The attorney provides a contingent fee agreement for the injured party to sign. This agreement lays out the attorney's services and designates a percentage of the compensation received as payment for those services.
The attorney and their team can begin working on the claim immediately, as there is no need to wait for an upfront retainer. Because they aren't billing the client for their services by an hour, the injured party can focus on recovering without worrying about receiving bills from their attorney while the case is active.
When the claim is resolved, the attorney will receive the settlement proceeds or award on behalf of the client. These funds are placed in a trust. From that trust, the attorney will settle any medical liens placed on the award by the claimant's health insurance provider or health care providers who treated the patient.
The attorney will then withdraw the agreed-on percentage of the award for their payment. They will meet with their client to finalize the case and will turn the remaining compensation over to them.
The Services a New York Motorcycle Accident Lawyer Can Provide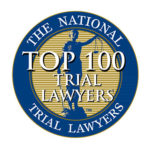 Your New York motorcycle accident lawyer can provide services throughout the process to assist you as you seek compensation for your injury's financial and psychological costs.
These services include:
Determining all sources of liability and associated liability insurance policies that can compensate you. Your attorney will thoroughly investigate the details of your claim to find out how your accident happened and who caused it. Liability insurance policies held by the at-fault party are crucial, as insurance compensates nearly all personal injury claims.
Establishing a value to the claim. Lawyers generally wait until their clients have reached maximum medical improvement to value the claim, as this is when their client's condition has stabilized, and doctors believe that they will likely make no more meaningful progress in recovery, even if treatment continues. The claim's value is based on the expenses incurred, insurance availability, the injury's severity, and even the level of recklessness exhibited by the defendant that caused the accident.
Filing the claim with the at-fault party's insurance provider. The attorney will manage communication with the insurance claims adjuster to protect the claim's value from the tactics adjusters often use to devalue claims.
Negotiating a settlement. The insurance provider can accept the claim, deny it, or settle the claim out-of-court for less than its established value. Most New York motorcycle claims settle out of court, which can happen at any point during the process, as long as a judge or jury has not rendered a decision on the matter at trial.
Filing a personal injury lawsuit. If the insurance provider does not pay the claim or settle it, your lawyer can file a lawsuit that requests a judge or jury decide on liability and compensation.
Gathering the evidence and witness testimony needed to prove the claim in court. The types of evidence commonly used to prove a motorcycle accident claim include a police report of the accident, which provides statements from the parties involved, a narration of the crash, diagrams of the accident scene, and information about citations issued. Other evidence can include photographs of the scene, witness statements, and medical documentation of the injuries incurred and the treatments provided.
Litigation of the case. While your attorney continues to entertain settlement offers, they will also prepare the case for court. Some of this preparation includes filing and responding to motions, preparing evidence exhibits, and ultimately presenting your case in court.
Helping you receive the compensation awarded and settling medical liens placed on the award. Medical liens are legal claims to some of the compensation due to the claimant's inability to pay for their medical treatment or a health insurance provider's willingness to cover the expenses and then seek compensation through the claimant's settlement or court award.
In addition to these services, your New York motorcycle accident lawyer can also provide experience and guidance throughout the process to help you understand your claim's value and what is a fair settlement so that you can make decisions in your best interest.
Have you been injured in a New York motorcycle accident? Contact an experienced motorcycle accident attorney for your free case evaluation.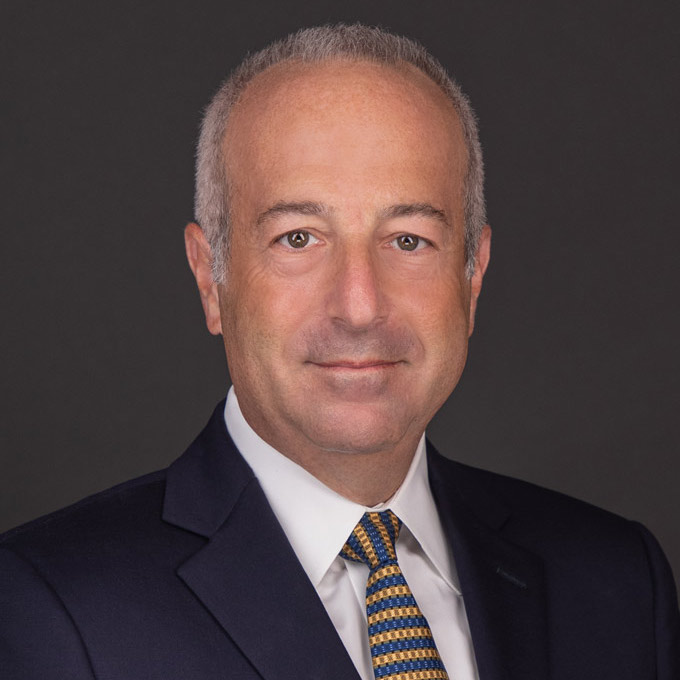 Mr. Finkelstein is the Managing Partner of Finkelstein & Partners, LLP. He has become a noted consumer activist through his representation of injured individuals against corporate wrongdoers and irresponsible parties.
An accomplished litigator, Mr. Finkelstein has represented Plaintiffs in wrongful death and catastrophic personal injury cases. He has successfully handled dozens of multi-million dollar cases.