Kingston Car Accident Attorney
236 Clinton Avenue
Kingston, NY 12401
1-845-339-5815

Review Us On Google
Finkelstein & Partners, LLP – Winning Serious Injury Lawsuits Since 1959
If you were in a car accident in Kingston, you likely have many questions and concerns. Accidents bring extremely difficult, painful, and long-term effects to the lives of the involved individuals. One way to help ease some of the pain and stress of a car accident is to discuss your case with a lawyer. Car accident lawyers can help you in dealing with insurance companies and others involved to help you recover maximum compensation.
Since 1959, the legal team at Finkelstein & Partners has provided legal services to car accident victims in New York, starting in Newburgh and quickly spreading to locations around the state. We can help you in Kingston, Albany, Rochester, Buffalo, Syracuse, Manhattan, the Bronx, as well as in New Jersey, Maine, Connecticut, and Massachusetts. Our Kingston office is home to 16 of our wonderful staff who enjoy working hard in the newly renovated historic office building.
Our Kingston car accident lawyers have already won great results for clients in multiple crash cases. We can answer all of your questions, so you don't have to go through this process confused about the future.
Car Accidents in Kingston, New York
Car accidents are not uncommon in the beautiful state of New York. On average, over 900 people die every year in New York car accidents. Recent data reports indicate that over 440,000 crashes occur in New York state every year, with over 120,000 of those crashes resulting in injuries.
Kingston is a small town in Ulster County about 90 miles north of New York City. Unfortunately, it is the site of many of the accidents that occur in New York state from year to year. In Ulster County, over $8 million is spent in hospital charges related to motor vehicle accidents each year.
If you were in an accident near Kingston, New York, you are not alone. Many others have suffered through similar circumstances. That's why your Kingston car accident lawyers are here. We want to help answer all of your questions after a car accident in Kingston. You likely have dozens of questions and concerns about what you should do now. You don't have to face all those questions alone. We can help you figure out what to do next to recover from your Kingston crash.
What Are the Most Common Causes of Car Accidents in Kingston?
Car accidents are common in every part of the world. In fact, the CDC (Center for Disease Control) reports that accidents are the third-leading cause of death in the world after heart disease and cancer.
In New York, accidents are common along both crowded streets and less-populated roadways. Most accidents are caused by human error, although some are related to vehicle malfunctions or other issues.
By recent numbers, the most common causes of accidents in Ulster County around Kingston include:
Intoxicated drivers. In the Kingston area, 1.68 percent of all accidents were alcohol-related, and 2.55 percent of all accidents were drug-related. Drivers who are drunk or under the influence of drugs are a common cause of accidents due to their inability to focus and properly react to what is happening around them.
Speeding. In the Kingston area, 1.6 percent of all accidents were speed-related. Speeding can result from simple carelessness or distracted drivers.
Distracted Driving. Distracted driving can cover a host of situations. Drivers may be texting, eating, changing the radio station, dealing with children in the car, chatting on the phone, engaging in conversation with other passengers, or even looking at people or objects instead of the road. Distracted driving accounts for a huge proportion of accidents every year.
Car malfunctions. Occasionally, cars may suffer from incidents, such as brakes going out or tires going flat, along with other, more serious engine problems. In such situations, drivers will have a difficult time maintaining control of the vehicle and are likely to cause an accident.
Roadway debris. Drivers have a responsibility to look out for debris or obstructions on the roadway. However, debris may not always be obvious or avoidable. Sometimes, obstruction is simply caused by potholes or similar damage due to road mismanagement. Such obstruction can easily cause a driver to lose control.
What Do You Do After a Car Accident?
It is often difficult to avoid a car accident, especially if you are driving around a lot of traffic with other drivers acting carelessly. It's important to always drive defensively, but even when you do, you may still fall victim to an accident.
Accidents can prove extremely stressful, frustrating, and frightening, especially if you did not cause the accident. If you have crashed, you may feel overwhelmed and unsure of what to do. Thankfully, there are some agreed-upon steps that you can take immediately after an accident to help protect your rights.
These seven steps will place you on the right path for everything that lies ahead of you after an accident.
First, do your best to remain calm. Pull as far off the roadway as you can, and wait for help.
Second, call an ambulance. After any accident, the most important thing you should do is make sure that everyone is okay. If you notice that someone is injured, or if you feel any pain yourself, call an ambulance. Sometimes, injuries don't act up until later, so it is necessary to get professionals on the scene as soon as possible to make sure that everyone is okay.
Third, call the police. You will want to have an official report filed with the police department detailing what happened. The police report will prove especially helpful if you end up in a situation where it is not clear who is most at fault for a crash.
Fourth, exchange insurance and contact information with the other driver. You will need this to make an insurance claim later on.
Fifth, get statements from any witnesses at the scene. You will probably also need to get contact information for the witnesses. Witness statements will prove especially helpful in determining fault in an accident.
Sixth, take photos. You will want evidence of the damage done to all vehicles involved. You may also want to photograph any obvious injuries.
Seventh, get in touch with a Kingston car accident lawyer. If you are not at fault for an accident, you will likely need help dealing with insurance companies. Make sure to get in touch with a good Kingston lawyer as soon as possible to ensure that you don't miss out on potential compensation.
How Is Fault Determined in A Kingston Car Accident?
New York is a no-fault state when it comes to recovering compensation after a car accident. This means that if you are in an accident in New York, you can recover compensation from your insurance company regardless of who was at fault.
New York requires that all drivers carry a minimum amount of insurance. This minimum includes:
$10,000 of property damage coverage for an accident.
$25,000 of personal injury coverage or $50,000 for death coverage for a person involved in an accident.
$50,000 of personal injury coverage or $100,000 for death coverage for two or more people involved in an accident.
The basic, no-fault auto insurance coverage that a New York driver must possess also includes:
Reasonable expenses for injury treatment and rehabilitation.
80 percent of lost earnings for three years after the accident, with a maximum of $2,000 a month.
Up to a maximum of $25 a day to help pay for other reasonable expenses resulting from an accident.
A $2,000 death benefit to go to the estate of someone killed in an accident.
Anyone who was driving safely can use these benefits. If a driver was intoxicated, involved in a felony or theft of the vehicle, an owner of an uninsured vehicle, intentionally causing injury, or riding an ATV or motorcycle, then the driver likely won't qualify for the no-fault benefits.
What Kinds of Damages Do People Typically Claim in Kingston Car Accidents?
While most injuries and damages are covered by the required no-fault insurance in New York, you may find that your expenses quickly exceed your insurance policy's maximum compensation amount. In that situation, you may qualify to file a claim to receive further compensation.
If your injury qualifies as serious under New York guidelines, you may have the right to seek compensation from the driver who caused your accident.
Serious injuries are defined as:
Bone fractures;
Permanent disfigurement;
Permanent inability to use a body member or organ;
Permanent inability to use a body function or system; and/or
Substantial disability for at least 90 days.
You may also seek compensation for other damages, including:
Pain and suffering;
Emotional trauma;
Medical expenses;
Loss of income;
Property damage; and
Loss of earning capacity.
To gain compensation, you will have to prove that these damages resulted from your accident. Proof might include medical bills and statements, records of lost income, records of property damage, etc.
You will also have to prove that the other party's negligence caused your accident. Evidence you will need to prove that will likely include witness statements, the police report, any photos you took at the scene, and possibly expert testimony from specialists who evaluated and/or recreated the accident scene.
How Can Your Kingston Car Accident Lawyers Help Me?
New York's no-fault insurance coverage and contributory negligence laws can make for a confusing case. For the average person, determining the amount of fault, the cost of damages, and the amount of compensation that you may recover will take a lot of work and careful calculation.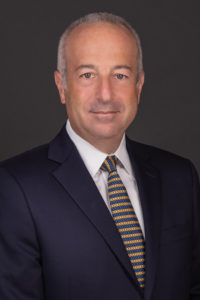 Your Kingston lawyers will have a big job ahead of them if they decide to take your case. They will need to gather all the evidence surrounding your accident and the expenses and suffering you have had to face since the accident. They will need to deal with the at-fault insurance companies, which likely don't want to pay out any more than they have to. Finally, your attorneys will also need to help prove that the other party was negligent and thus is responsible for paying you compensation for the full cost of your injuries.
You may think that hiring a lawyer isn't worth the trouble. However, you don't want to fight this fight alone. You need support from professionals who can guide you through the process of gathering evidence. You need people who deal with insurance companies for a living and know how to refuse bad deals and get the best deals. You need someone who cares about seeking justice on your behalf and who will do whatever it takes to ensure that your rights are protected.
At Finkelstein & Partners, our personal injury attorneys are well-trained in all of these situations. They also work on a contingency basis. That means that if you retain a member of our legal team to handle your Kingston car accident case, you won't have to pay unless and until we successfully recover compensation on your behalf. At that point, we will take a percentage of whatever you earned to cover hours worked.
When your attorney works on contingency, hiring a car accident lawyer won't cost you anything out of pocket! At Finkelstein & Partners, we start by offering you a free consultation to learn more about your accident and determine how we think your case will go.
If you've sustained injuries in a car accident in the Kingston, New York, area, don't hesitate to call Finkelstein & Partners for a free consultation today. We are standing by to help! Just give us a call at (845) 339-5815, or get in touch with us online today. We will do everything we can to help you get your life back on track after a car accident.