Kingston Truck Accident Lawyers
Finkelstein & Partners, LLP
236 Clinton Avenue
Kingston, NY 12401
845-339-5815

Review Us On Google
Finkelstein & Partners, LLP – Winning Serious Injury Lawsuits Since 1959
In Kingston, New York, most residents quickly get used to sharing the roads with big trucks. However, those trucks may pose a substantial danger. With State Route 28 and Interstate 587 running through the Kingston area, drivers can quickly end up in trouble as big trucks fill the roads around the area, slowing down traffic and increasing the potential for accidents.
Big trucks serve a vital purpose for Kingston area residents and residents throughout New York. They bring in vital goods from across the country, ensuring that Kingston residents have groceries, clothing, and basic supplies as well as the leisure equipment they need and expect.
When big truck drivers fail in their duty of care to other drivers on the road, however, they can cause serious accidents and long-term injuries and limitations for other people.
Did you suffer serious injuries in a Kingston truck accident? Finkelstein & Partners' Kingston truck accident lawyers can help you. Contact us today for a free consultation.
Finkelstein & Partners: Helping Kingston Truck Accident Victims Seek Compensation for Their Injuries
At Finkelstein & Partners, we have some of the highest recoveries throughout the state for our clients. Our team of truck accident attorneys has worked hard to establish their reputation and show their commitment to helping seriously injured victims seek the compensation they deserve for those injuries.
Take a look at some of our past claim results.
$6.8 million awarded after a truck crash
$13.5 million awarded in a motor vehicle accident
$9.25 million settlement when a company failed to have a distracted driving policy after a salesperson caused severe injuries while texting and driving
A $1.25 million settlement for the mother of a teen who died as a passenger in a driver's ed vehicle that entered an intersection into the path of an oncoming tractor-trailer.
The results from your claim may not reflect our past results. At Finkelstein & Partners, however, you can count on a team with more than 300 lawyers. Our personal injury attorneys fight hard to help our clients maximize the compensation they can receive for their truck accident claims.
The Dangers of Kingston Truck Accidents
Kingston truck accidents can endanger you. Kingston aims to create a safe environment for its drivers through extensive traffic regulations. Big truck drivers may still, however, cause very serious accidents. Big trucks take up a great deal more space on the road, which means they need more room to maneuver. Truck drivers may also struggle with large blind spots where they cannot see other vehicles, which could cause them to inadvertently miss the presence of another vehicle. As a result, many Kingston truck accident victims sustain severe injuries that impact every area of their lives.
Traumatic Brain Injury
Traumatic brain injury usually results from severe head trauma in an accident. If a victim's head hits the seats of the vehicle, the steering wheel, the windshield, or simply snaps back and forth in the accident, the victim may end up sustaining a severe traumatic brain injury.
Not only does a traumatic brain injury cause potential gaps in long-term memory, it may cause immense challenges with short-term memory, interfere with focus and concentration, or make it very difficult for patients to control their emotions when interacting with others. As a result, they may struggle to handle work while recovering, which can lead to a loss of income on top of potentially immense medical bills.
Back and Neck Injuries
Victims with back and neck injuries often quickly realize just how much they use their back muscles as they move around each day. Some back and neck injuries, including whiplash and strained muscles, can make it difficult for the victim to either sit or stand.
Victims with herniated discs may have immense ongoing pain, particularly before they receive extensive treatment. At their worst, back and neck injuries may mean spinal cord injuries, which can leave the victim completely paralyzed below the injury site.
Amputation
The force of a truck accident can, in some cases, result in such severe crushing damage that it ends in limb amputation for the victim. Amputees often need extensive occupational therapy to learn how to cope with the missing limb. While they may work extensively to regain as much function and independence as possible, amputees may struggle with those ongoing limitations. Furthermore, amputees may choose to use prosthetics to restore mobility.
Unfortunately, prosthetics can quickly become expensive, especially if they have additional functions to further aid mobility.
Burns
Not only do truck accidents pose a higher risk of fire burns than other types of auto accidents, since the force of the accident may cause greater damage to the fuel tanks and engines of the affected vehicles, tanker trucks hauling hazardous chemicals can pose an additional danger to victims: chemical burns. Chemical burns may have many of the same symptoms as heat burns. They can cause blistering, redness, and severe pain. Some chemicals can prove caustic enough to cause chemical burns even without actual contact with the chemicals. You may also suffer damage to your eyes or lungs from exposure to those hazardous chemicals.
Broken Bones
Truck accidents often result in multiple broken bones for the victim, due in part to the force of the accident and the extent of the area covered by the truck during the accident. Broken bones can require surgery for them to set and heal properly. Some victims also find that broken bones can cause ongoing pain and limitations even years after the initial accident.
Determining Liability After a Kingston Truck Accident
You sustained severe injuries in a Kingston truck accident, and you know that you need to pursue compensation through a personal injury claim to help you pay your medical bills and manage your other expenses. First, however, your attorney needs to establish who caused the accident and, therefore, who may bear liability for your injuries.
Truck accident claims often are more complex than an average car accident claim because so many factors can contribute to a truck accident.
The Truck Driver
Each truck driver ultimately bears liability for any decision they make while behind the wheel of their truck. Truck drivers may bear liability for poor decisions made behind the wheel, whether they decide to drink and drive, drive while distracted, or ignore the rules of the road. Truck drivers should also carefully inspect their vehicles and become familiar with the trucks they drive each day so they can determine when something goes wrong with the truck and avoid getting back out on the road until they can fix the problem. Truck drivers may also bear liability for simpler problems, like failing to note a vehicle moving into a blind spot or failing to leave adequate stopping distance when coming to a stop at a red light.
The Trucking Company
In some cases, trucking companies may share liability for accidents caused by their drivers. While the truck driver may bear final liability for any decisions made behind the wheel, in many cases, the trucking company may make errors long before the accident occurs that can impact the driver out on the road—and interfere with the safety of others who share the road with that driver.
The trucking company pushes the driver to exceed the federally mandated number of hours they can spend behind the wheel.
The federal government specifically dictates the number of hours a truck driver can drive each day, including how long they can drive before taking a break. In general, though exceptions do exist, truck drivers can spend just 11 hours out of a 14-hour shift on the road each day, and must take at least a 30-minute break after driving for eight hours or more.
Some trucking companies, however, enact policies that encourage or even force their drivers to ignore those limits, especially if they get caught in heavy traffic or need to make up time for any reason.
The trucking company declines to conduct needed maintenance on the truck. In many cases, the trucking company, not the truck driver, owns the truck and sets its maintenance schedule. Each trucking company must maintain a reasonable maintenance schedule for its trucks. Most companies have clear inspection requirements every time trucks go out. They require their drivers to report any potential issues they may have faced while out on the road, and mechanics must address them before certifying the truck to go out on the road again. If a trucking company becomes negligent and ignores those requirements, however, it may cause severe injuries when a mechanical failure leads to a serious accident.
The trucking company knowingly employs a driver with a history of severe accidents or drinking and driving. With the truck driver shortage making it difficult to get needed supplies across the country, many trucking companies have chosen to hire whatever truck drivers they can get their hands on. Unfortunately, that can lead to an increase in accidents, since trucking companies may choose to hire dangerous truck drivers who do not have the skills necessary to keep themselves and others safe out on the road.
The trucking company does not adequately train or inform truck drivers. Most truck drivers go through additional training to get their CDL. However, that does not mean they have the experience they need to navigate many of the tight streets of New York. While Kingston does not pose the same hazards as, for example, Manhattan, it does, like much of New York, have roads in need of maintenance and that may not have adequate room to support all the traffic that goes through them each day. Kingston truck drivers who do not have the training they need may have a higher likelihood of causing accidents with severe injuries.
The Loading Company
Sometimes, truck drivers may take responsibility for overseeing the loading of their trucks. In other cases, however, another company will take care of putting the load on the truck. While that can take some weight off of truck drivers' shoulders, it may also increase the risk that the load will shift mid-transit, increasing the odds of a jackknife accident or shifting load incident. Kingston truck drivers hauling flatbed trailers with poorly secured loads may pose a particular danger to others that share the road with them, since a shifting flatbed load may lead to immense injuries when it falls off.
A Mechanic
Many trucking companies handle their maintenance in-house. Others, however, may bring in off-site mechanics to take care of truck repairs, especially when those trucks need more than basic maintenance. If a mechanic fails to take care of repairs to the truck properly, or misses a problem they should reasonably have seen while repairing the truck, then that problem causes an accident, the mechanic may bear some liability for that accident.
How Much Compensation Can You Expect After a Kingston Truck Accident?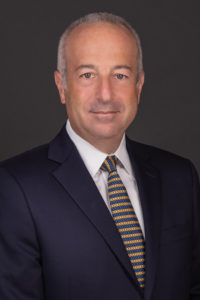 After a Kingston truck accident, talk to the attorneys at Finkelstein & Partners to get a better idea of how much compensation you should pursue, based on your specific injuries and the challenges you have faced as a result of your injuries.
In general, you may pursue compensation for:
Any medical expenses related to the accident, including everything from emergency medical care to long-term care costs following your accident
Your lost wages when you could not return to work as a result of your injuries
Pain and suffering you faced in the aftermath of your accident
The compensation you eventually recover may also depend on who caused your accident and how much insurance that entity carries, since the insurance policy may have specific limitations that determine how much compensation you can recover.
Do You Need a Kingston Truck Accident Lawyer?
If you suffered severe injuries in a Kingston truck accident, the attorneys at Finkelstein & Partners can provide you with a better look at the compensation you deserve and support you as you move forward with your claim. Contact us today at 845-339-5815 for your free consultation.
Reviews from Kingston and the Surrounding Area
"I highly recommend Finkelstein & Partners if you've had a serious injury. When I lost my leg while riding a motorcycle because someone was texting and driving and caused the crash, it was the scariest day of my life. My fiancée called Finkelstein & Partners right away and it was the best thing she could have ever done. They jumped right on the case, took critical pictures of the accident scene and interviewed key witnesses. They were with me throughout the entire process, helping me with everything I needed. What I really appreciated was that from the beginning, they told me this was my case and their job was to give me all the information to make an informed decision. They really did that. They spent the time with me to educate me on the impact of each decision I had to make and I really felt in control of my case. I was blown away when they did the deposition of the other driver, it was awesome. When it came to negotiating, they were able to ultimately work out a settlement where I know I would not have done any better if I went to trial. They changed my life and I can't thank them enough." – Eric H.