In New York's urban areas, walking is the mode of transportation used by many who are unwilling to drive in thick traffic or unable to afford the cost of a car. While pedestrians generally have access to amenities such as grocery stores and public transportation, they must contend with congested roadways and distracted, impaired, or speeding drivers to reach their destination.
When a pedestrian is injured as a result of a careless or reckless driver on New York's roadway, they can have the opportunity to seek compensation for their claim through either their own insurance or in some cases through the liability insurance policy of the driver. The amount of compensation available depends primarily on the severity of the injury sustained and the availability of an insurance policy to compensate for the claim. Here is a look at the compensation you can claim after a New York pedestrian accident.
About Pedestrian Accidents in New York
New York and more specifically, New York City has experienced increasing numbers of serious and fatal pedestrian accidents in recent years. Traffic safety experts blame the issue on road designs and how city drivers drive, with a prevalence of drivers traveling too fast and not paying attention. Additionally, the streets are often too narrow to properly accommodate the amount of traffic on them and often lack features that distance pedestrians and motor vehicle traffic.
The New York State Department of Health reports more than 300 pedestrians are killed yearly in the state, and around 15,000 are injured. Pedestrian accidents are among the top ten leading causes of injury-related hospital admissions and death in New York.
Common causes of pedestrian accidents in New York include:
Speeding. Driving too fast for the traffic and weather conditions is associated with losing vehicle control, longer stopping distances, more severe accidents, and difficulty for pedestrians to judge a safe gap in traffic in which to cross a roadway.
Distracted driving. Driver distractions involve anything that causes the driver to take their hand from the wheel, their eyes from the road, or their thoughts from driving safely. Texting is particularly concerning, as it simultaneously causes all three types of distractions. A driver traveling at highway speeds while reading or replying to a text will travel the length of a football field without looking at the road. This is plenty of time for pedestrians to step into a crosswalk and the vehicle's path.
Failure to yield. All roadway users must yield the right-of-way to other travelers at certain times, such as at a red light. One of the most common ways that pedestrian accidents happen is when a driver turns left at an intersection. New York's traffic laws require drivers to turn left on a green arrow to ensure that no oncoming traffic presents a hazard before completing their turn. Unfortunately, these drivers are often so focused on ensuring they have enough space to complete the turn that they fail to notice the pedestrian crossing the roadway that they're turning down.
Alcohol-impaired drivers. Effects include the inability to maintain speed or lane position, track moving targets such as pedestrians crossing the road, or make good decisions while driving.
Jonathan Adkins, executive director for the Governor's Highway Safety Association, noted, "Walking is the most basic form of transportation, but there is a pedestrian safety crisis due to drivers speeding, being impaired or distracted, or engaging in other dangerous behaviors."
The Compensation Available Through a Personal Injury Protection (PIP) Policy
When an individual registers their car in New York, they must provide proof that they have purchased several different types of insurance coverage, including a personal injury protection (PIP) policy with at least $50,000 of coverage. PIP coverage, also known as no-fault insurance, is designed to compensate those injured in an accident for the medical expenses and a portion of wages lost due to the injury. The coverage extends to everyone in the insured's household and is available for pedestrians named on the policy and injured in an accident.
Only those whose injuries exceed the $50,000 policy limit, who meet the state's serious injury threshold, or who are not covered by a PIP policy as a driver or household member of a driver can access the personal injury claims process.
New York's serious injury threshold features injuries that result in death, dismemberment, significant disfigurement, fracture, loss of a fetus, and permanent loss of use or significant limitation of a body organ, member, function, or system.
The Personal Injury Claims Process
While PIP coverage compensates many pedestrian accidents and moves more quickly due to the opportunity to file a claim against their own insurance, the personal injury claims process provides an expanded list of what the claimant can be compensated for, often resulting in higher values for the claim.
The personal injury claims process generally begins with a claim against the at-fault driver's auto liability policy. When the insurance provider receives the claim, they will assign a claims adjuster to evaluate it and determine whether their insured was liable and how much compensation (if any) they owe the claimant.
Your attorney must show:
The at-fault driver had a duty to take reasonable actions to protect others from harm, including driving safely and legally.
The driver breached duty when they took an illegal or unsafe action.
The driver's breach caused a New York pedestrian accident in which the claimant was injured.
After they've reviewed the claim, the claims adjuster can either accept their insured's liability and pay the claim, deny the claim and provide a written reason for the denial to the claimant, or offer to settle the claim out-of-court for less than its value. If the insurance provider fails to compensate the claim, it can be filed as a personal injury lawsuit for the court to decide on the matter.
The Type of Compensation Available Through a Personal Injury Claim
New York pedestrian accident claimants can seek compensation for medical costs, wage losses, and lost earning capacity if their injuries cause disabilities that permanently impact their ability to earn an income.
Claimants can also seek compensation for their injury's impacts on their quality of life, such as physical pain and suffering, emotional distress, and loss of enjoyment of life.
How an Attorney Values the Claim
One of the important services a New York pedestrian accident attorney can provide to a claimant is a proper valuation of their claim.
This process involves:
Adding together the expenses of the accident to arrive at an economic value of the claim.
Multiplying the claim's economic value by a number, with a higher number used for more severe injuries. This is the non-economic value of the claim.
Adding the economic and non-economic values together to arrive at the claim's value.
Factors That Affect Your Claim's Value
Many things can impact the claim's value, resulting in more or less compensation.
Some of these factors include:
The availability of insurance to compensate for the claim. If the at-fault party does not have insurance, you can still seek compensation from them directly. However, even if you file a lawsuit and the court decides in your favor, it will likely be difficult to collect the compensation, as most uninsured drivers can't afford to pay for someone's injury expenses out-of-pocket.
The clarity of liability.
The severity of the injuries, with more severe injuries, generally results in greater economic loss and psychological impacts.
Filing the lawsuit within the statute of limitations. In New York, claimants usually have three years from the accident date to file their claim. If the statute of limitations expires, they are likely barred from using the court process to seek compensation and likely will not be able to obtain a settlement either.
Settlements: How Most Personal Injury Claims Resolve
Most pedestrian accident claims settle out-of-court. There are several reasons for this, the biggest being that litigation is expensive and time-consuming. Settlement agreements are also commonly preferred by insurance providers, as they allow the insurance company to control the outcome, while litigation places the matter in the hands of a judge or jury.
Settlements involve the claimant agreeing to resolve the claim by accepting a payment less than the claim's established value. The attorney values the claim to account for the likelihood of some negotiations with the insurance provider that would still allow the claimant to be fairly compensated for the expenses and impacts of their injury. The claimant's attorney is also tasked with providing guidance to help understand how the claim is valued and what fair compensation means. The claimant must decide to enter a settlement agreement, and once the agreement is signed, the claimant will not have the option to go back and ask for more money if they later find that they didn't receive enough.
Litigation: Your Final Option to Resolve the Claim
If the at-fault party's insurance provider fails to compensate the claim, you can file a lawsuit to fight for the compensation you need. It is important to work with an experienced litigation attorney who is comfortable pursuing your compensation through this method.
Yes, You Can Afford an Experienced New York Pedestrian Accident Lawyer
While the amount of compensation you can receive after a pedestrian accident depends on many factors, an attorney can improve your chances of obtaining a higher level of compensation for the financial and psychological costs of your New York pedestrian accident injury.
They protect the claim's value from common insurance company tactics focused on reducing a claim's value by managing communication with the insurance provider for you. They protect against the disastrous impacts of failing to file the claim in time by managing the claim's timeline to meet the statute of limitations.
They value the claim properly to ensure that the expenses and impacts you have incurred are properly communicated to an insurance provider, a judge, or a jury. They provide the guidance you need to make wise decisions in your best interest.
Luckily, the method that attorneys use to bill for their services ensures that anyone who needs their assistance has access. This billing method is called a contingent fee, which means you do not have to pay for the attorney's services until there is a positive resolution through a negotiated settlement or a court award.
If you were injured in a pedestrian accident, contact an experienced personal injury attorney for your free case evaluation. With no upfront costs, a legal professional can begin work on your case immediately and pursue the compensation you deserve.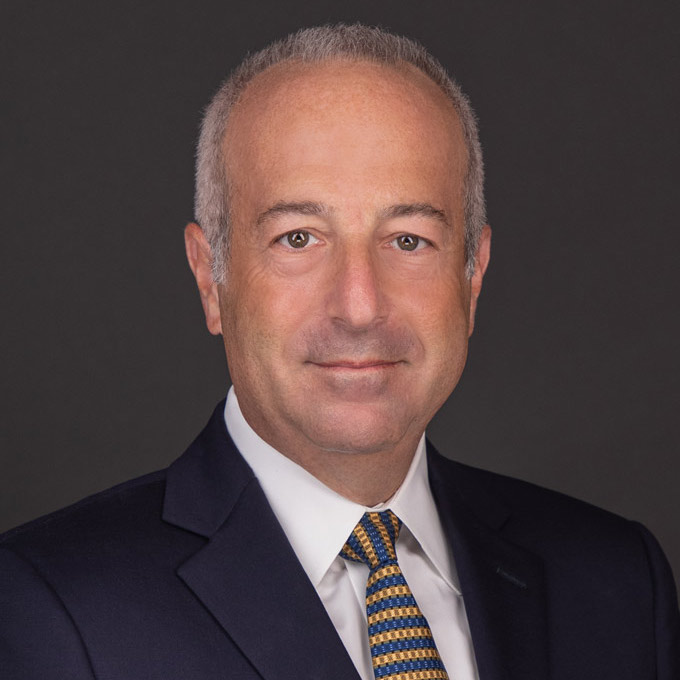 Mr. Finkelstein is the Managing Partner of Finkelstein & Partners, LLP. He has become a noted consumer activist through his representation of injured individuals against corporate wrongdoers and irresponsible parties.
An accomplished litigator, Mr. Finkelstein has represented Plaintiffs in wrongful death and catastrophic personal injury cases. He has successfully handled dozens of multi-million dollar cases.