Construction sites present a variety of hazards that workers and guests have to deal with any time they step onto the site. Construction workers regularly work with power tools, heavy machinery, and dangerous chemicals. However, the most common cause of construction site accidents remains consistent: falls.
Construction Site Accidents by the Numbers
Construction site accidents can occur seemingly in the blink of an eye.
Often, workers do not even realize that they have faced a hazard, only to suddenly discover that they have sustained severe injuries due to the negligence of a subcontractor, another worker, or even their own construction company.
Approximately 36 percent of work-related deaths in construction occur due to falls, according to the CDC
Struck-by accidents cause around 15.4 percent of construction-related deaths
Electrocutions cause around 7.2 percent of construction-related deaths
Caught in/between accidents account for around 5.4 percent of construction-related deaths
Unfortunately, Hispanic construction workers have a higher rate of construction fatalities than other workers. Small construction companies may also have a higher rate of worker fatalities than larger construction companies, perhaps partly due to the better safety equipment available at many larger construction firms.
How Falls Occur on Construction Sites
Falls on construction sites can occur for several reasons.
Inadequate fall protection provided by the company
Most often, falls on construction sites occur due to a lack of fall protection for workers. OSHA regulations note that construction workers require fall protection at four feet in general industry workspaces. That means several key things.
The OSHA requirements note that construction companies must:
Provide railings, toe-boards, or floor covers around holes in the floor to prevent workers from falling
Offer guard rails around open platforms
Offer scaffolding for workers working at heights
Provide fall protection for workers on stairways and ladders
Fall protection for construction workers often includes scaffolding, harnesses, and railings. Unfortunately, some construction companies fail to provide those necessary pieces of equipment. Construction companies may make excuses or try to cut corners as they establish safe working conditions for their workers.
They may insist workers do not need fall protection when working at moderate heights, despite clear OSHA regulations, or they may pressure workers to complete short-term assignments even in potentially dangerous scenarios. Since construction workers often work at significant heights, those workers may face immense danger on the job site due to that lack of safety equipment.
Workers' failure to use safety equipment properly
Construction workers often forego safety equipment in the name of convenience. Often, workers get used to operating at considerable heights, which may cause them to ignore the potential dangers they face. Furthermore, workers may struggle to keep up with their safety equipment. Workers may insist that they step out for "just a minute," or feel confident that they do not need to worry about the hazard.
Unfortunately, a fall can occur at any time. A simple loss of balance can occur from a slippery surface to an unexpected jolt or vibration in the building, sending a worker plummeting, often resulting in severe injury.
Even if a worker ignores safety equipment, the worker may have the right to compensation from workers' comp. New York workers' comp will cover the cost of medical treatment for an injured construction worker and cover a percentage of that employee's wages while they recover.
Damaged or faulty equipment
Workers on New York construction sites rely on their equipment to provide a safe working experience. That may mean safety harnesses that can hold the worker's weight or ladders that remain solid on the floor. Over time, however, the equipment can wear down.
Construction companies are obligated to regularly inspect that equipment to ensure that it does not pose any danger to employees. Unfortunately, damage may occur between inspections, or employees might not recognize the potential danger in damaged equipment. Fraying ropes, damaged safety harnesses, wobbly ladders, or rusting scaffolding can all pose unexpected dangers as a worker tries to safely navigate at a required height.
Furthermore, some safety equipment may come from the manufacturer with damage that makes it impossible for workers to use it safely.
While factories and manufacturers should regularly test their wares to ensure that they offer a safe experience to anyone who uses them, equipment may pose a substantial danger to construction workers. For example, a ladder that does not hold the weight the manufacturer's recommendations state can send a construction worker plunging toward the ground.
Incorrect use of safety equipment
Safety equipment only works if the workers on the job site use it properly. Workers may assume that they have set up the safety equipment properly, only to discover later that they missed vital steps. Unfortunately, that incorrect usage can cause safety equipment to fail.
Errors in setting up safety equipment usually occur because of:
Rushing. Often, workers will rush to get the equipment set up so they can handle the tasks for the day. Sometimes, those workers may fail to set the equipment up properly, resulting in errors that can lead to serious injuries.
Inadequate training. The construction company needs to train its workers on correctly using safety equipment, especially regarding items like harnesses or scaffolding. If the worker does not have adequate training to use those items, the worker may fail to set them up correctly. Unfortunately, some construction companies, especially smaller ones, may not allow time for adequate training. Instead, they may expect employees to learn on the job. Sometimes, that lack of training can result in catastrophic injury.
Ignoring the limits of the equipment. Safety equipment often has clearly defined limits that govern how to use that equipment. Sometimes, however, workers may press the limits of that equipment. They may even have successfully done the same in the past: exceeding the weight limits of a harness or ladder, for example. However, over time, that misuse can wear down the equipment and cause further damage, raising the risk of a devastating construction accident.
Unexpected hazards on the job site
Construction workers face hazards on the job site every day. They can prepare for some of those hazards. However, sometimes, workers may face unexpected hazards. Often, damage to a building under repair will prove more extensive than initially anticipated. A rotting floor, for example, may suddenly give way under the heavy vibrations that often occur with construction.
Environmental factors
Construction workers often carefully schedule their work around potential weather challenges. Since the New York area may face considerable snow each year, construction companies may try to schedule indoor jobs during those times to reduce fall risks while handling outdoor construction.
Snow and ice on a roof or walkway can pose a danger to construction workers. Not only can they create slippery surfaces, but in cold conditions, construction workers may lack dexterity, making it harder for them to avoid a potential accident.
Unfortunately, sometimes, construction workers may have little choice but to continue work even in potentially hazardous conditions, including rain, sleet, and snow. Workers may end up finishing a project despite heavy precipitation or ice gathering on the work surface.
Those environmental factors, however, may substantially increase the fall risk, especially if workers do not have adequate safety equipment or choose not to use it to get out of the weather sooner.
Trips over loose equipment or materials
Construction sites often house many piles of materials, construction equipment, and other essential items. Debris can quickly pile up, especially during the demolition phase of construction. Many construction workers do not think twice about proceeding across the construction site, even when heavy debris has filled the area. Workers may even need to navigate the area to clean up after demolition or to remove unused materials.
However, construction workers may face the same trip and fall hazards anyone else might face as they try to navigate across that ground. Construction workers may find themselves falling over anything from a torn pile of shingles to a hammer that a coworker left out on their lunch break. Even a minor trip and fall can lead to considerable injury. The risk of severe lacerations on a construction site may increase since many tools pose a cutting hazard.
Unmarked dangers
Construction workers often work around potential hazards, including elevator shafts or ledges. Sometimes, during their work, they may need to take down guard rails or otherwise disable safety precautions, including mechanisms that prevent elevator doors from opening until the elevator arrives. However, those unmarked hazards can pose considerable dangers for construction workers, especially those carrying heavy loads or engaging in activities that could interfere with their vision.
Furthermore, many construction workers may have to navigate around trenches or excavation sites. Those areas may prove difficult to see if not properly marked, especially for workers carrying equipment or supplies. Construction companies may need policies that help them mark trenches and other dangerous areas so workers can avoid them.
Protecting Yourself After an Accident on a Construction Site
Construction site accidents can happen anytime, especially if you do not take adequate precautions. Long before a construction accident, you should ensure you have a solid understanding of your company's policies and how to report any accident on the construction site. Failure to follow those policies may make it more difficult for you to recover compensation through an injury claim or workers' comp.
Follow your medical care provider's instructions.
You need to see a doctor immediately for injuries sustained on a construction site. If you wait to be examined, you may find yourself with more severe injuries, longer limitations, and difficulty proving exactly when the injuries occurred, making it more difficult for you to get the compensation you deserve.
Once you have seen a medical care provider, follow their instructions to the letter as you deal with your recovery. Avoid any activities your medical care provider tells you to avoid, including returning to work before you have recovered from your injuries. Do not put off needed appointments or procedures. If you limit your recovery in any way, it could interfere with your right to pursue compensation.
Talk to a lawyer about your rights.
Most lawyers will start with a free consultation regarding your construction accident. A lawyer can help you learn more about your rights, from what help you should expect from workers' comp to whether you have grounds for an injury claim. A lawyer can also help you file a claim or fight for the compensation you deserve for those injuries.
Avoid discussing your injuries with or making promises to your employer.
You cannot guarantee when you will get back to work until you talk to your doctor and have a chance to start recovering from your injuries. Do not make promises to your employer until you have had time to recover.
Do You Need a Lawyer After a Construction Accident?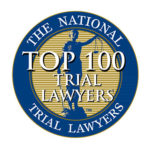 Yes, you do. Working with a lawyer can help make your construction accident claim go more smoothly, whether you need to file an injury claim or a workers' comp claim. Contact a construction accident lawyer as soon after your accident as possible to get the help you need.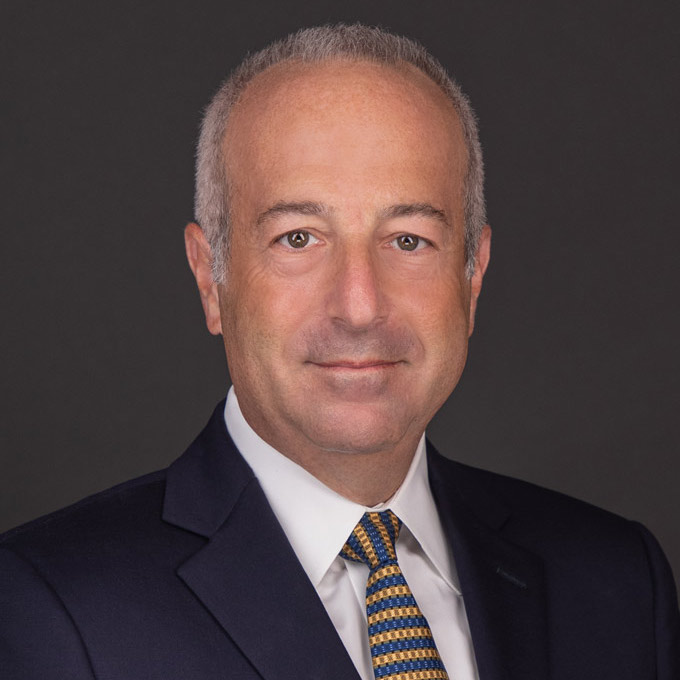 Mr. Finkelstein is the Managing Partner of Finkelstein & Partners, LLP. He has become a noted consumer activist through his representation of injured individuals against corporate wrongdoers and irresponsible parties.
An accomplished litigator, Mr. Finkelstein has represented Plaintiffs in wrongful death and catastrophic personal injury cases. He has successfully handled dozens of multi-million dollar cases.