A sideswipe collision is a traumatic event that happens in a second. If you experienced severe injuries due to a negligent driver, you may want to contact a Boston sideswipe collision attorney for help with your case.
While the collision itself was brief, the impact on your quality of life is forever, and that is not fair. A Boston attorney can help you pursue civil action against the driver responsible for your harm.
What is a Sideswipe Collision?
AAA defines a sideswipe collision as an accident that occurs when the sides of two vehicles collide. A sideswipe collision can occur as the cars travel in the same direction or the opposite direction.
The unexpected impact can cause both drivers to lose control of their vehicles. In addition, many sideswipe collisions result in other types of secondary crashes, such as rear-end collisions.
There is little to no time to prevent a sideswipe collision from happening. Consider contacting an attorney today if you suffered devastating injuries or lost a close loved one in a sideswipe collision caused by negligence.
Common Causes of Sideswipe Collisions
Sideswiping another vehicle is possible when a Boston driver fails to use caution behind the wheel.
The following list contains common causes of sideswipe collisions:
Improper lane change: An improper lane change can occur due to a driver failing to check mirrors and blind spots. Aggressive drivers can also cause a sideswipe collision when they purposely change lanes out of anger.
Distracted driving: According to the Centers for Disease Control (CDC), there are three primary forms of distraction: visual, manual, and cognitive. Anything that removes a driver's focus from driving is a distraction resulting in a tragic sideswipe collision.
Fatigued driving: Inadequate rest, medical issues, and other factors can cause a driver to fall asleep behind the wheel. Exhaustion impairs drivers as much as alcohol, with similar effects, like reduced reaction time.
Drunk driving: The National Highway Traffic Safety Administration (NHTSA) estimates that an estimated 28 people die each day in the United States in drunk driving crashes. Accident victims who survive typically face a long recovery and sometimes suffer permanent injuries.
A sideswipe accident can occur anytime a driver loses control of their vehicle. The impact causes another driver to lose control, striking the guardrail, trees, or other vehicles.
The examples listed above are of preventable behaviors and actions. If you are currently experiencing physical, emotional, and financial stress from your sideswipe collision, you may want to contact a Boston attorney today.
Your Sideswipe Collision Damages
Anxiety regarding your future is understandable as your medical bills mount and your income declines or stops. However, the extent of your injuries can impact your return to work. Catastrophic injuries may prevent a return and signal the end of your career.
The damages you incur due to the reckless actions of another driver demand accountability.
Among the most common types of damages sought in a car accident claim and lawsuit are:
Medical costs: hospital and doctors' fees, tests, and medical transport
Ongoing medical costs: therapy, rehabilitation, medical equipment, and prescription medications
Lost wages: income missed due to your recovery
Future earnings: the income possible if unable to return to your job
Pain and suffering: the overall anguish you suffered due to the plaintiff's negligence
Hiring a personal injury lawyer to represent you can ease your worries during this difficult time. In addition, a Boston personal injury lawyer understands civil law and how it applies to your specific case.
No sideswipe collision is alike, and no outcome is possible to guarantee. Pursuing compensation is crucial for protecting your current and future needs. When successful, a settlement or award of compensation can serve as a strong form of justice for accident victims.
Severe Injuries and the Need for Ongoing, Expensive Care
Medical care for severe injuries is generally continuous and almost always expensive. Therefore, fighting for the compensation you or your loved one need and deserve is vital for future—and unexpected—medical needs relating to the injuries.
Severe injuries that can result from a sideswipe collision include:
Traumatic brain injury (TBI): severe brain trauma disrupts normal brain function, impacting motor skills, thinking skills, sensations, and behavior
Spinal cord injury: accident victims with paralysis also face severe secondary conditions of a spinal cord injury, such as cardiovascular and sepsis
Internal injuries: a ruptured spleen, internal bleeding, or a brain bleed require a medical diagnosis and immediate care
Bone fractures: depending upon the type and number of fractures, accident victims generally face a lengthy recovery
A sideswipe accident can cause one or more of these types of severe injuries. The size and speed of the vehicle that struck your car can play a significant role in the severity of your injuries.
Catastrophic injuries forever change your life and result in massive medical bills. Unfortunately, paying these and other types of bills is virtually impossible when you miss time from work—or lose your job.
A Boston sideswipe collision attorney can help you fight for compensation. The driver responsible for your damages must face accountability for their reckless actions and the impact of those actions on your quality of life.
Essential Steps Following Your Sideswipe Collision
The aftershock of your accident can flood you with such emotions as anger, sadness, and fear. Most sideswipe collision victims experience high anxiety as they ponder their current situation and future needs.
An insurance adjuster may approach you with a settlement offer. A large check can appear as the solution to your problems.
However, it is here that you must use caution, for the following reasons:
The insurance company offers a low amount to protect their best interests.
Accepting a settlement prevents you from seeking compensation in the future—a serious problem if your medical condition worsens.
A sideswipe collision is a traumatic event that turns your world upside down. If an insurance adjuster wants you to sign and accept a settlement, contact a Boston car accident lawyer for a free case evaluation as soon as possible.
How a Boston Car Accident Lawyer Can Help You
The Massachusetts statute of limitations for filing a personal injury lawsuit is three years. While this may seem long, the days, weeks, and months can pass quickly as you adapt to your significant life changes.
A Boston sideswipe collision lawyer can help you by filing your lawsuit promptly. Your lawyer can also negotiate with the insurance adjuster for a fair settlement. If negotiations fail, your lawyer may take your case to trial.
Hiring a lawyer familiar with Massachusetts civil law, insurance company negotiations, and more is crucial for your case. While a lawyer can never guarantee or predict a case's outcome, settling for less than you deserve is not an option.
Healing from the trauma you experienced leaves no time for dealing with aggressive insurance adjusters. However, once you secure a lawyer, you can refer insurance adjusters to them and get much-needed rest.
Negotiating with an insurance company alone is risky without the legal tools necessary for a civil case. However, insurance adjusters are quite skilled at convincing accident victims to accept a low settlement.
If you or a loved one suffered severe injuries due to a sideswipe collision caused by negligence, help is available. Leave your case in the hands of a professional Boston lawyer today.
Fatal Sideswipe Collisions
Sadly, some sideswipe collisions result in fatalities. If you lost a close loved one due to a sideswipe collision caused by negligence, a wrongful death attorney can help.
The unexpected loss of a loved one leaves a hole that no money can fill. If the responsible party faces criminal charges, you may still pursue a civil case against them.
Your relationship with the decedent determines whether you qualify for a wrongful death claim and lawsuit. Massachusetts law requires an executor or administrator of the victim's estate to bring a wrongful death case.
Grief and heartbreak can overwhelm you as you inform family and friends of your loss. However, your time of mourning is not the time to deal with insurance adjusters or manage your case alone.
A Boston wrongful death attorney can fight for:
Funeral and burial costs
Final medical bills for your loved one
Lost income
Loss of future earnings
Loss of inheritance for children
Loss of companionship
Wrongful death cases generally involve two forms of damages: economic and non-economic. For example, medical expenses relating to your loved one's final days are fairly simple to understand. The charges directly relate to your loved one's care.
A loss of companionship, friendship, or support is less tangible in terms of monetary value. While your loved one was understandably priceless to you, leave the estimate of this value to your attorney and let them convey it to an insurance company, judge, or jury.
If your loved one left for work or the store, never to return due to a dangerous driver, you have options. Consulting with a Boston wrongful death attorney can help you learn more about your next steps toward justice for your loved one.
Why Fighting for Compensation Matters
State civil laws protect your right to pursue compensation when harmed by negligence. The financial impact on your life, along with emotional and physical costs, can devastate you. No accident victim should use their savings, retirement, or other funds to pay for damages that resulted from another person's reckless behavior.
To pursue compensation, you must act quickly and within the statute of limitations. Hiring a Boston personal injury or wrongful death attorney can protect your best interests and afford you more time to adjust to your life changes.
Insurance companies want to do what is best for them. No matter how eager they appear to want to help you, protecting their company's bottom line is their top priority—insurance adjusters like nothing more than for a claim to settle quickly and for the least amount possible.
It is a fact that most civil cases settle without going to trial. While this saves everyone time and money, sometimes you need to proceed to court to resolve your case. Hiring a Boston attorney with courtroom experience can further protect our best interests during this challenging time.
Your Boston Sideswipe Collision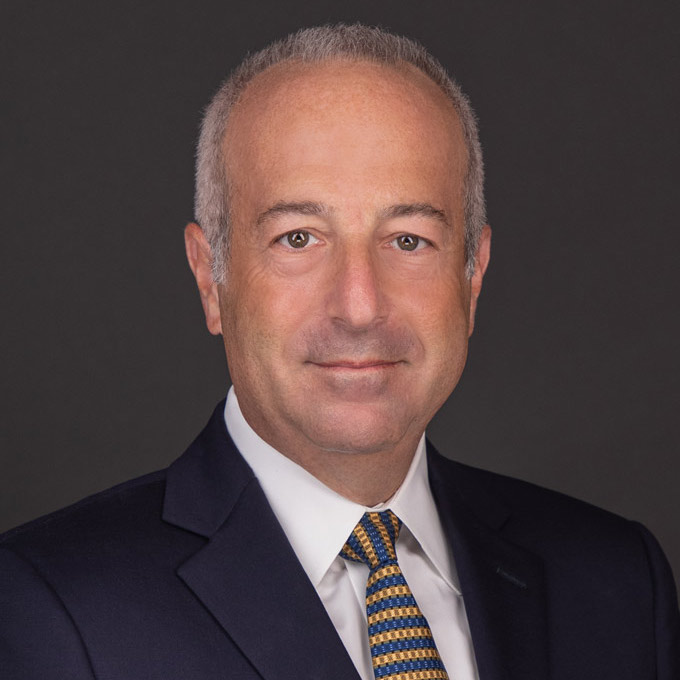 The sad reality is that most Boston sideswipe collisions are preventable. A state-issued driver's license is a privilege that far too many drivers abuse. Failure to share the road responsibly can result in tragic consequences for other innocent drivers.
A lawyer can fight for the best possible outcome of your case. As your case progresses, they can keep you informed and answer any questions you ask regarding your case.
Having someone on your side is invaluable for a serious legal matter. Personal injury and wrongful death attorneys understand how to build a strong case for compensation on behalf of accident victims.
Most civil attorneys work on a contingency fee basis, meaning they only get paid if they win your case. However, if you need an attorney, you can learn more about the fee process during your free case evaluation.
What happened to you or your loved one was not fair. Painful injuries can leave more than physical scars. Many accident victims experience Post-traumatic stress disorder (PTSD) long after a collision.
For those who lose a family member, the grief they experience is timeless. Anniversaries, birthdays, and other special events are emotionally difficult as they move through life without their loved ones.
Boston sideswipe collision victims deserve justice. If you or a loved one suffered due to the reckless actions of another driver, consider contacting a Boston personal injury or wrongful death attorney without delay.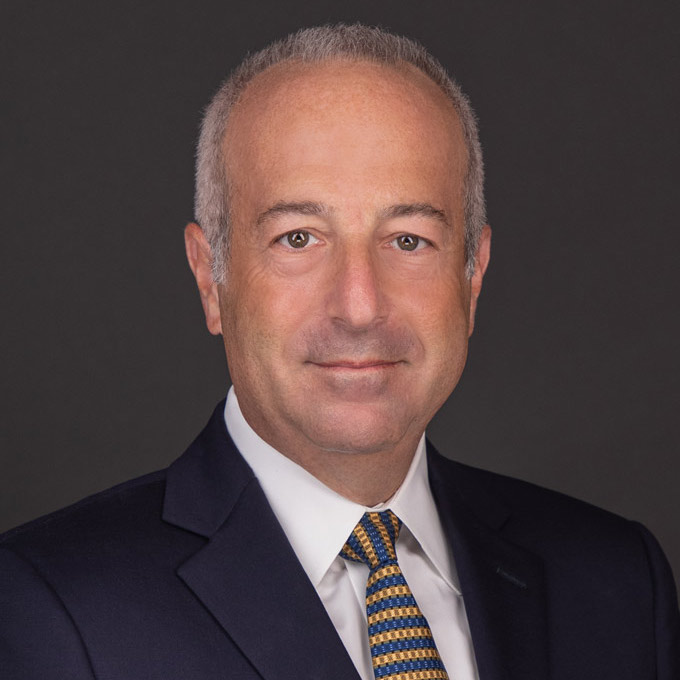 Mr. Finkelstein is the Managing Partner of Finkelstein & Partners, LLP. He has become a noted consumer activist through his representation of injured individuals against corporate wrongdoers and irresponsible parties.
An accomplished litigator, Mr. Finkelstein has represented Plaintiffs in wrongful death and catastrophic personal injury cases. He has successfully handled dozens of multi-million dollar cases.