Cars break down in Albany, and when they do, the city's private tow truck companies provide essential services for drivers, businesses, and City of Albany police (among others) in removing them from roadways and private properties. No matter whether they remove a vehicle from an accident scene on I-787 or from a driveway in Whitehall, however, Albany tow trucks must operate safely and within the letter of the law. Their failure to do so can lead to dangerous accidents, preventable injuries, and senseless tragedies.
In this blog post, we take a closer look at Albany tow trucks: the duties their operators owe to the public to operate safely, the accident hazards that arise when they fail to live up to those duties, and how an experienced tow truck accident lawyer can help when a tow truck accident causes injuries and losses.
If a tow truck accident in Albany harmed you or a loved one, contact an attorney today to learn about your rights. An Albany tow truck operator may owe you significant financial compensation.
Tow Truck Operators in Albany Have Responsibilities to the Public
Most people do not give much thought to tow trucks until they need one. Tow truck drivers and companies know, however, that their vehicles are complicated pieces of machinery that require skill to operate and constant maintenance to keep in safe working condition.
In New York State, tow truck drivers and operators must comply with an extensive set of laws and regulations to ensure safe towing on Empire State roads.
This Supplement to the NYS commercial motor vehicle driver's manual summarizes those laws and regulations.
It differentiates between three classes of tow trucks and car carriers:
Light-duty tow trucks and carriers, rated to tow cars, pickups, SUVs, and small vans.
Medium duty tow trucks and carriers, rated to tow all of the above, as well as medium size trucks, buses, and RVs.
Heavy-duty tow trucks and carriers, rated to tow all of the above, and also large trucks, buses, trailers, and heavy equipment.
In addition to state and federal regulations, tow truck drivers and operators must also comply with City of Albany ordinances and Police Department regulations.
Here are just some duties towing companies and tow truck drivers owe to help ensure public safety when operating their rigs on Albany's highways, thoroughfares, and neighborhood streets.
They must never tow or carry vehicles that exceed their safe towing capacity, defined by a mathematical formula that establishes the maximum load a tow truck or carrier of a given weight and wheelbase can tow without impairing its braking and steering.
Their tires, brakes, winches, chains, hooks, cables, hydraulics, and other equipment must have appropriate weight ratings and operating characteristics for the loads defined by the truck's safe towing capacity, to ensure that they do not fail under the strain of an excessive load.
They must have working hazard, auxiliary, and work lights to alert the public to their presence on the side of a road and to illuminate their work areas.
Their drivers must possess tow truck operator endorsements for their commercial driver's licenses (CDLs), which require that the drivers pass a separate written test and, sometimes, a separate road test. In some instances, tow truck drivers must also possess hazardous materials endorsements.
Their drivers must follow extensive safety protocols when approaching, stopping at, and leaving the site of a tow.
They must maintain their trucks in safe working condition according to manufacturer specifications to protect against untimely, hazardous breakdowns.
Their drivers must not speed and keep a safe distance from other vehicles to give themselves an extra margin for braking and steering safety.
Believe it or not, this is not even close to a complete list of the obligations of tow truck drivers and towing companies in Albany. But it does give you an idea of just how safety-focused regulators want tow truck operators. Those extensive regulations boil down to this: Driving down the road with a disabled vehicle in tow, or on the bed of your truck, is dangerous. Lots can go wrong, and when they do, an accident can inflict devastating harm. Let's turn next to how those accidents can happen.
Tow Truck Accident Risks in Albany
Official data on tow truck accidents in Albany is not readily available. Here is what we do know, however. According to the University at Albany's Institute for Traffic Safety and Management (ITSMR), which collects and publishes New York State motor vehicle crash data, hundreds of large truck crashes occur every year in Albany County, and the numbers have steadily risen. It is safe to assume at least some of those crashes involve tow trucks, and a Google search for area tow truck accidents certainly bears that out.
Additionally, tow truck accidents can happen in numerous ways. Consider these potential Albany tow truck accident scenarios, all of which can lead to serious and fatal injuries for accident victims.
Overweight Accidents
As we mentioned above, tow trucks come in three broad weight ratings—light, medium, and heavy-duty. A wrecker that tries to tow a vehicle that weighs more than its towing capacity risks causing a serious accident. A towed load that exceeds towing capacity causes a dangerous weight imbalance, shifting a disproportionate amount of weight to the tow truck's rear tires. The resulting loss of downward force on the tow truck's front tires can make the truck difficult (if not impossible) to steer and can make the truck's brakes ineffective. The result: a loss of control of the tow truck and, likely, a dangerous accident.
Equipment Malfunctions
Even if a tow truck in Albany pulls an appropriately sized load, that does not mean it is guaranteed to operate safely. As we noted above (and as you can see for yourself if you check out the Supplement to the CDL driver's manual we linked to), a tow truck is a seriously complicated piece of machinery. It contains lots of moving parts tasked with bearing extreme stress and strain regularly. Over time, without proper maintenance, repair, and replacement, tow cables can fray, brake pads can wear, and winch arms—that can develop hairline fractures. The failure of any one of these critical items of tow equipment at the wrong moment—say, at highway speed while towing a full load—can spell disaster for the tow truck and others sharing the road with it.
Roadside Collisions
Tow trucks in Albany frequently operate on road shoulders with limited room to spare. Often, they must do their work while traffic continues to flow past them. That is a dangerous work environment, where the margin for error is slim and a small mistake can lead to a deadly collision. Tow truck operators who fail to alert the public to their presence and divert traffic around their worksite at a safe distance risk causing dangerous obstructions in the road. The danger is especially acute on local Albany interstates like I-87, 787, and 90, where fast-moving vehicles may lack sufficient distance or space in adjacent lanes to avoid a collision with a wrecker on the shoulder.
Unsecured Loads and Other Driver Errors
Tow truck drivers must take care to ensure proper securement of the vehicles they tow or carry. Mistakes in setting a hook or strap, lifting the towed vehicle enough to give it ground clearance, and other errors in preventing the towed vehicle from coming loose can result in a tragic accident. A vehicle that comes loose or falls from a tow truck will create an instant, deadly hazard in a roadway.
Damaged/Dangerous Vehicles in Tow
Albany tow trucks routinely remove damaged vehicles from accident scenes and other settings. Consequently, tow truck operators must ensure that the act of towing, itself, does not put the public at risk. A damaged vehicle can shed parts during a tow, leaving dangerous debris in the road that could cause other vehicles to crash. A towed vehicle that leaks hazardous materials could ignite or explode, or leave toxic materials in its wake, harming other drivers and the public.
Albany Tow Truck Accident Rights and Remedies
It should go without saying that the types of incidents described above should not happen. Unfortunately, these and other scenarios can and do occur in Albany from time to time. The accidents they cause inflict harm on innocent victims, most often other motorists unlucky enough to be sharing the road with the two trucks at the time of the crash.
After an Albany tow truck crash, injured victims and the families of those tragically killed understandably want to hold the parties at fault for the accident accountable. The job of an experienced tow truck accident attorney in Albany is to make sure that happens. Here is how they do it.
Attorneys Investigate and Identify the Parties to Hold Accountable
In most cases, an Albany tow truck accident happens because someone, somewhere, made a careless, dangerous choice related to the operation of the tow truck. Lawyers for tow truck accident victims in Albany put their skill and experience to work to figure out who those individuals, businesses, or others are, to bring them to justice and seek compensation from them on behalf of the injured victims.
It is not always obvious who bears the blame for an Albany tow truck accident, however.
Through careful investigation, a lawyer may find, for example, that one (or more) of these parties could owe damages to injured crash victims:
A tow truck driver who makes a dangerous decision behind the wheel of the truck that leads to a crash, such as towing a load that exceeds the wrecker's weight rating or failing to secure the towed vehicle properly.
A tow truck company that fails to maintain its equipment in safe working condition, leading to an equipment malfunction and a crash.
A tow truck equipment manufacturer that supplies companies with defective equipment that fails under normal operating conditions, causing an accident.
The owner of a vehicle that has been towed, if the owner fails to alert the tow operator to an unsafe condition or dangerous feature of the vehicle that could trigger an accident while it is under-tow.
A municipal agency that operates a tow truck that crashes, or that fails to safely maintain local roads so tow trucks can operate on them.
Another motorist whose unsafe actions while sharing the road with a tow truck lead to a collision.
These are just some examples. Every Albany tow truck accident differs, and it is a lawyer's job to explore what happened to make sure that in each case, the parties who face liability under New York law also face accountability to the crash victims.
Attorneys Seek Compensation for Your Tow Truck Accident Injuries and Losses
Attorneys in Albany who represent victims of tow truck accidents also focus their efforts on calculating the scope of the personal and financial losses their clients have suffered.
Through insurance claims and lawsuits in Albany County courts, those attorneys can often secure compensation to help injured crash victims pay for:
Medical and other out-of-pocket expenses incurred as a result of tow truck accident injuries and property damage
Lost wages and income that victims did not or will not earn because of their injuries
Pain, suffering, and other life difficulties precipitated by the tow truck accident
In some cases, lawyers can also convince Albany-area courts to punish towing companies and others by awarding injured accident victims punitive damages.
If you or a loved one suffered injuries and losses in an Albany tow truck accident, the most reliable way to find out if you have the right to compensation. At no cost to you, an attorney can meet with you in person or virtually to hear about what happened and explain your options.
Contact an experienced Albany truck accident lawyer today to learn more.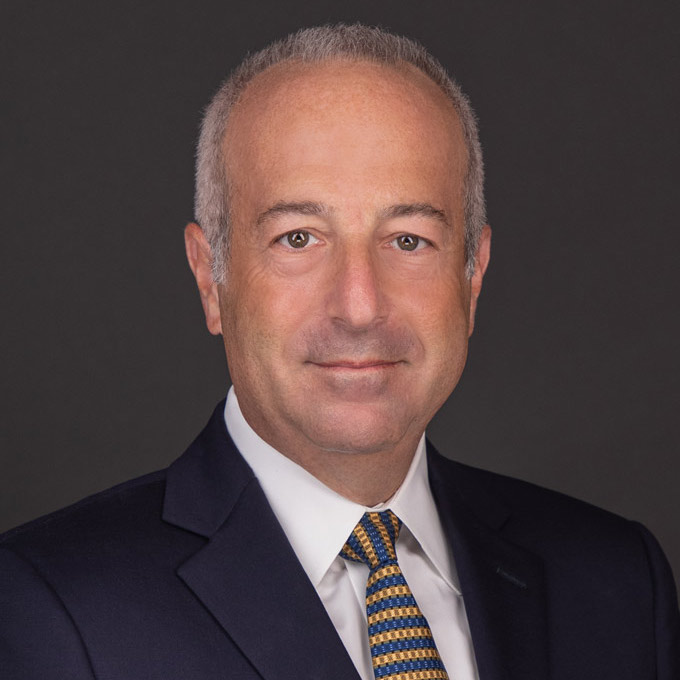 Mr. Finkelstein is the Managing Partner of Finkelstein & Partners, LLP. He has become a noted consumer activist through his representation of injured individuals against corporate wrongdoers and irresponsible parties.
An accomplished litigator, Mr. Finkelstein has represented Plaintiffs in wrongful death and catastrophic personal injury cases. He has successfully handled dozens of multi-million dollar cases.