Personal Injury Accident Lawyer in Manhattan
New York City has five boroughs, but when people talk about the City That Never Sleeps, Manhattan is the only borough they have in mind. From the Battery to Inwood, Manhattan Island is the beating heart of NYC. Taxis roll, restaurants serve, office lights burn, and New Yorkers stay busy at all hours.
From all that buzz of activity, however, comes an undeniable downside. Manhattan's dwellers, workers, and visitors suffer personal injuries around-the-clock in almost every type of preventable accident and incident imaginable. Oftentimes, those injuries happen because of the wrongful, dangerous actions of someone other than the individual who got hurt.
Finkelstein & Partners is a personal injury law firm that fights to secure financial compensation for those injured individuals. If you suffered injuries in a preventable accident in Manhattan, we want to help you explore your rights and options.
Over 60 Years of Personal Injury Accident Practice
Since our founding in 1959, the lawyers of Finkelstein & Partners have focused the bulk of our law practice on personal injury law. Today, we are one of New York's most respected and successful personal injury firms, representing clients in Manhattan, the five boroughs, and beyond in a wide array of accident injury cases.
Victims of personal injury in Manhattan need a team of lawyers who can get them the maximum compensation possible for the harm they've suffered. At Finkelstein & Partners, we have an impressive track record of doing just that.
Our recent results include:
A $34 million jury verdict against pharmaceutical titan Pfizer for producing dangerous drugs that caused our client's breast cancer;

A $7.5 million jury verdict (plus interest bringing the total to $13 million) for the family of a young man who died in a preventable drowning incident;

A $9.25 million settlement against a company that failed to prevent an employee from texting and driving, leading to an accident that injured our client;

A $28.3 million jury verdict for a roofer who sustained injuries in a fall because of unsafe working conditions.
We cannot guarantee similar results in all of our cases. But we can promise to provide our clients with an unparalleled level of service aimed at obtaining the most favorable outcome possible in their circumstances.
In testimonials, our clients praise our team's kindness, hard work, and clear communication, all of which reflect our firm-wide commitment to giving our clients personalized attention.
Types of Cases We Cover
Common Manhattan Personal Injury Accident Cases
Finkelstein & Partners is a full-service personal injury accident law firm. We have the experience and resources to handle a wide range of personal injury accident matters. Here is an overview of the accidents and incidents that frequently prompt injured clients to contact our Manhattan office seeking help.
Motor Vehicle Accidents
Data collected by the Institute for Traffic Safety Management and Research (ITSMR) at the University of Albany shows that about 12,000 motor vehicle crashes happen every year in Manhattan. Thousands of them cause personal injuries, and dozens end in tragic fatalities.
At Finkelstein & Partners, we have years of experience investigating, analyzing, and obtaining compensation for victims of car, truck, bus, and motorcycle crashes on Manhattan's streets, thoroughfares, bridges, and tunnels.
Pedestrian Accidents
Manhattan is a walking city, where jaywalking is more-or-less considered a civil right. According to ITSMR, more than 2,000 pedestrian accidents occur annually in Manhattan, almost all of them resulting in personal injuries, some fatal, to the pedestrian. Manhattan drivers have an absolute obligation to take care not to strike pedestrians, and many carry a form of no-fault insurance that covers pedestrian accident victims regardless of fault.
The team at Finkelstein & Partners can navigate the sometimes-confusing insurance landscape on behalf of Manhattan pedestrian accident victims to get them the maximum compensation available.
Bicycle Accidents
ITSMR also tracks bicycle accident data, which reveals that, on average, about 1,200 bicycle/motor vehicle collisions get reported each year in Manhattan. As with pedestrian accidents, personal injuries flow from nearly all of these crashes, and they disproportionately affect the bicyclists, who (except for a helmet) usually have nothing to protect them from the impact of crashing into a vehicle or being thrown from their bikes.
Finkelstein & Partners fights to protect bicyclists' rights to use Manhattan streets and bike lanes and to hold dangerous drivers and others accountable for injured cyclists' injuries.
Construction Accidents
Someone is always building something in Manhattan. Construction noise, scaffolding, and closed sidewalks are part of life here. But as workers on Manhattan construction sites know, the volume of construction in the City doesn't make it any less dangerous. Falls, equipment failures, electrocutions, and other catastrophic mishaps occur far too often, inflicting severe and fatal injuries to workers and bystanders.
Finkelstein & Partners represents those injured Manhattan construction workers in workers' compensation claims and in lawsuits against anyone who made their workplace dangerously unsafe.
Defective Products
Manhattanites trust that the consumer and industrial products that they use and that surround them in their daily lives will function as intended. But that isn't always the case. Sometimes, manufacturers of everything from medications to vehicles to household appliances (and more) produce dangerously defective goods that, when used, cause unexpected injuries and illnesses.
New York law permits victims of those defective products to seek compensation through legal action, and Finkelstein & Partners can help. We know how to hold even the largest, most powerful corporations in America accountable for the harm their products wrongfully cause.
Falls and Other Premises Accidents
Manhattan property owners and tenants owe a basic duty to keep visitors to their premises safe from unreasonably dangerous hazards. Accidental falls, electrocutions, burns, and other potentially catastrophic accidents occur when those owners and tenants fail in that obligation.
At Finkelstein & Partners, our team investigates the harmful events at commercial, residential, or public properties in Manhattan that harmed our clients, and takes aggressive action to make sure the parties who should have prevented those events pay fair compensation.
Violent Crime
Manhattan is arguably safer today than it once was, but crime still happens here, often leaving victims' lives senselessly shattered. Many Manhattan crime victims do not realize, however, that they may have legal rights to seek money damages because of what happened. It's not just the criminal perpetrator who may owe compensation, but also third parties who failed to take reasonable steps to keep the victim safe.
Finkelstein & Partners examines violent crimes closely to determine if victims have options to seek compensation, and pursues those cases aggressively to see justice done.
Wrongful Death
Manhattan personal injury accidents sometimes lead to tragic death. In those instances, New York law authorizes the filing of a lawsuit for wrongful death damages on behalf of the deceased victim's heirs.
The compassionate, diligent lawyers at Finkelstein & Partners represent grieving spouses and family members in legal actions designed to achieve justice for the deceased victim and fair compensation for those left behind.
The Wide Array of Personal Injuries a Manhattan Accident Can Cause
Individuals can suffer an almost limitless array of injuries in personal injury accidents. Getting the most compensation possible for an injury can often depend on having a lawyer on your side who understands the specific costs and challenges you now face.
At Finkelstein & Partners, our clients benefit from our team being able to draw on sixty-plus years of accumulated knowledge and know-how about the physical, emotional, and financial impacts of thousands of different personal injuries.
Our team can help clients recover full compensation for injuries as diverse as:
Spinal cord injuries (SCIs) that leave victims paralyzed and permanently disabled;

Brain injuries, both traumatic (TBI) and non-traumatic, that cause lifelong impairments;

Burns from fire, chemicals, radiation, or electricity that cause severe health complications and leave lasting scars;

Crushed limbs and traumatic amputations that inflict massive trauma and disabilities;

Broken bones, torn ligaments and tendons, and other orthopedic injuries that cause pain and immobility;

Internal injuries to organs, blood vessels, and nerves, which can impact every aspect of day-to-day life;

Facial injuries such as skull and jaw fractures, eye damage, and scarring;

Emotional injuries that last long after physical wounds heal.
This is far from a complete list because, as we said, a Manhattan personal injury accident can inflict just about any type of harm imaginable. No matter what type of injury you suffered, however, you can rest assured that the team at Finkelstein & Partners has probably represented someone with a similar injury, and knows how to secure the most compensation possible on your behalf.
Potential Compensation for Manhattan Personal Injury Accident Victims
The purpose of personal injury law is to enable accident victims to receive compensation for the harm they have suffered because of someone else's wrongdoing. It's not a perfect system. Money alone cannot knit bones back together or heal visible and invisible scars. But money can serve as a means of paying for medical care, supporting one's family, and obtaining the support needed to move past a trauma.
The amount and types of damages you may obtain through legal action after a Manhattan personal injury can vary widely. Factors like the nature and severity of your injuries, the strength of the case a lawyer can build for you, and the financial resources (including insurance) of the party who owes you compensation, often play a significant role.
But in general, as the victim of a Manhattan personal injury, you will typically have the right to demand payment for the:
Medical expenses related to treating your injuries and the health complications you will likely face in the future because of it;

Goods and services you need to purchase to assist you with healing from and adapting to your injury;

Wages you did not earn during the time you took away from work to heal from your injury, including the value of sick leave or vacation time you used;

The income you likely will not earn in the future because your injuries will prevent you from doing so;

Pain, suffering, inconvenience, frustration, and overall loss of quality of life you suffered because of what happened to you.
One of the most important tasks we perform on behalf of our clients at Finkelstein & Partners involves evaluating the full scope of injuries and losses they have suffered. We work closely with our clients and their families to understand every way that a personal injury accident impacted their lives. Our hard work ensures that when the time comes to take legal action on our clients' behalf, our claim will seek an appropriate amount of compensation to meet our client's present and future needs.
Yes, There Is Such a Thing as an Affordable Manhattan Lawyer
Most things cost more in Manhattan than elsewhere. Manhattan lawyers, in particular, have a reputation for charging some of the highest rates in the country. That's why many Manhattan personal injury accident victims worry that hiring a lawyer will be beyond their financial reach.
But that's not the case when it comes to hiring a top personal injury lawyer. At Finkelstein & Partners, we offer individuals who suffered injuries in Manhattan a free case evaluation with a member of our team, so that they can learn about their rights and options risk-free. The meeting is free-of-charge even if you do not hire us.
We also represent our personal injury clients on a contingent fee basis. We promise that you will not have to pay us for our legal services unless and until we obtain compensation for your personal injury. Through this fee structure, we aim to make our services affordable to anyone, regardless of their financial circumstances.
Connect with a Skilled Manhattan Personal Injury Lawyer Today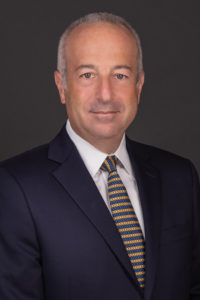 Finkelstein & Partners put decades of experience to work every day for injured clients throughout the New York metro area. Let us explore how we can help you, too. If you suffered personal injuries in a Manhattan-area accident or incident, contact us online or call our Manhattan office at 877-472-3061 for your free case consultation with a member of our team.
Finkelstein & Partners LLP Manhattan Office
39 Broadway
Suite 1910
New York, NY 10006

Review Us On Google
Finkelstein & Partners, LLP – Winning Serious Injury Lawsuits Since 1959