We all know speeding is dangerous, and distracted driving is dangerous, and drunk (impaired driving) is dangerous, but often drivers fail to recognize the dangers of drowsy driving.
The AAA Foundation for Traffic Safety estimates that 21 percent of fatal motor vehicle crashes involve driver fatigue. One third of crashes involving a drowsy driver also result in injuries, according to The American Academy of Sleep Medicine.
Truck drivers are at high risk of drowsy driving. Prolonged spans of time on the road can easily lead to dulled senses and fatigue. Drivers who drive at night must fight the body's natural inclination to sleep during p.m. hours, and drivers with undiagnosed sleep disorders like sleep apnea are at a heightened risk of falling asleep unexpectedly. A sleeping truck driver behind the wheel of a vehicle weighing 80k can quickly cause devastation to any drivers who happen to be in their path.
Fatigued driving and injuries associated with fatigued driving are preventable. Most truck accident attorneys, safety advocates, and commercial vehicle operators would agree: something must be done to reduce the number of truck accidents (and car accidents) caused by drowsy driving.
Those who own big rigs and other types of commercial vehicles must ensure drivers aren't overscheduled, receive proper training, and are not expected to drive in unsafe conditions. These individuals and corporations are responsible for preventing their workers and others on the road from sustaining preventable injuries.
Drivers should be able to depend on their employers to put safety protocols in place but sadly, that doesn't always happen. Ford motor company developed a tool intended to enable truck drivers to recognize when they are becoming drowsy. "Ford Brazil's heavy-truck division created the Safe Cap, which looks like any other hat. However, it's loaded with sensors and hardware to combat drowsy driving. After identifying behavior that signaled drowsiness, Ford programmed its hat to pick up on those cues using an accelerometer and gyroscope. In the event a driver is drowsy, the cap will emit three different types of signals. The hat can vibrate, make sounds and flash lights to alert the driver when it's time to pull over, stand up and take a little break."- CNET
There is no question about it, fatigue is a huge safety concern for all motorists, especially truck drivers. Many believe new technology, like Ford's "Safe Cap" is an important first step in preventing serious truck crashes. To learn more about drowsy driving click here.
Our team of personal injury lawyers includes experienced truck crash attorneys who have decades of experience working with accident victims injured in truck crashes. When an individual is injured in an accident involving a truck (or any form of commercial vehicle) their injuries are often severe. After years of handing truck accident cases we know better than most how important it is to take all precautions to keep truck drivers and other motor vehicle operators safe, especially given the vast amount of trucks that utilize New York roadways. When trucking companies fail to protect their drivers and others on the road we'll hold them accountable™.
If you or a loved one were hurt in a truck crash contact our team of personal injury attorneys today. Our team will be there every step of the way to assist you in your personal injury claim.
Through the hard work of our personal injury attorneys and truck accident lawyers, the law firm of Finkelstein & Partners, LLP has earned an excellent reputation through New York, New Jersey, and Connecticut. Click here to view recent case results.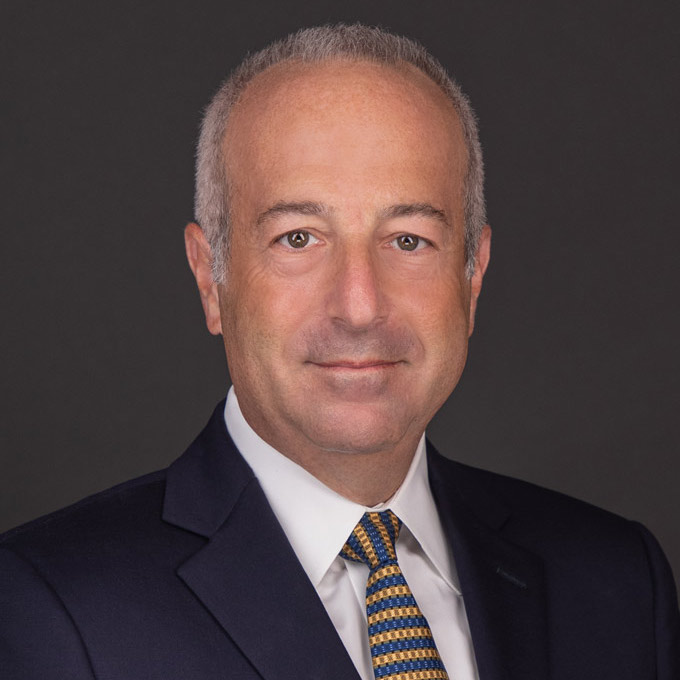 Mr. Finkelstein is the Managing Partner of Finkelstein & Partners, LLP. He has become a noted consumer activist through his representation of injured individuals against corporate wrongdoers and irresponsible parties.
An accomplished litigator, Mr. Finkelstein has represented Plaintiffs in wrongful death and catastrophic personal injury cases. He has successfully handled dozens of multi-million dollar cases.