Buffalo Car Accident Attorney
Being involved in a car accident is a traumatic life event, especially if you suffer serious injuries. It makes matters worse when you know another driver could have prevented your injuries but for recklessness or negligence. Car accident victims face emotional trauma and financial stress on top of the physical pain of injury. New York's no-fault insurance laws provide some economic relief for severe injuries but don't provide all the compensation someone deserves after suffering injuries because of negligence.
If you have sustained injuries in a Buffalo car accident, New York law permits you to seek compensation for damages from the party who caused your injuries. The skilled car Buffalo car accident lawyers at Finkelstein & Partners understand the difficulties that come with serious accident injuries. We can help you through this difficult time. Contact us online, call 877-894-8047, or visit our Buffalo office in the Brisbane Building on Main Street in Buffalo for a free case evaluation to determine your eligibility for compensation and learn about the best path forward for your circumstances.
Personal Injury Protection (PIP) Coverage After a Buffalo Car Accident
In New York, each person who registers a car must carry a minimum of $50,000 in personal injury protection (PIP) coverage to comply with New York's no-fault insurance laws. After an accident occurs, each person who suffers injuries must file a claim under their PIP policy to collect benefits, regardless of who is at fault for the accident. Children and teen drivers typically fall under their parents' PIP policy.
PIP benefits pay for medical expenses and a portion of lost wages up to the policy limit. After severe injuries, it's easy to meet or exceed the minimum $50,000. For example, let's say you suffer injuries, and an ambulance takes you to Buffalo's Mercy Hospital. PIP benefits cover the ambulance ride, emergency room treatment, and some time for hospitalization. Those who require more treatment, additional hospitalization, and/or surgery likely will exceed their policy limit, forcing them to seek additional compensation through the at-fault driver's insurance carrier and/or filing a Buffalo car accident lawsuit.
Although your PIP benefits might not cover all your medical expenses after a Buffalo car accident, they do provide some economic relief in the interim. Receiving compensation for car accident injuries often takes several months and sometimes several years. Additionally, PIP coverage does not compensate accident victims for how the accident has affected their lives, such as pain and suffering, loss of consortium, diminished quality of life, and other non-economic costs.
A skilled Buffalo car accident lawyer from Finkelstein & Partners can help you get the additional compensation you deserve after another party caused your accident injuries.
Seeking Compensation for Damages After a Buffalo Car Accident
After exhausting all insurance options to receive compensation for your car accident injuries, your attorney might advise you to file a lawsuit to seek further compensation for damages you suffered.
If you reach a settlement agreement with the other side, or your attorney takes your case to trial and a jury rules in your favor, you could receive compensation for some or all of these losses:
Medical treatment costs such as an ambulance ride, emergency room visit, surgery, hospitalization, diagnostic tests, medication, follow-up visits, and transportation costs to go to the hospital
Estimated future medical expenses for suffering permanent injuries that require continued therapy and treatment
Rehabilitation costs with specialists for physical therapy, occupational therapy, mental health services, or any other specialized treatment that helps car accident victims with the physical and emotional aftermath of suffering severe injuries
Costs for assistive devices, including wheelchairs, crutches, prosthetic devices, canes, and walkers
Lost income from missing work due to car accident injuries and rehabilitation
Lost earning capacity if you can't return to your job and your injuries prevent you from seeking future gainful employment
Physical pain and suffering
Mental anguish
Diminished quality of life
Loss of consortium with a spouse, if applicable
Scarring and disfigurement
If you tragically lost a loved one in a Buffalo car accident, New York law permits eligible family members to bring a wrongful death claim against an at-fault party if the loss occurred from negligence. Family members might recover some or all damages listed above. Families typically also receive compensation for funeral and burial costs if they prevail in a wrongful death suit. Your Buffalo car accident lawyer can answer further questions you might have if you have lost a loved one in a car accident.
Buffalo Car Accidents Occur for Many Reasons
On a broad level, car accidents occur because of negligence, environmental conditions, mechanical issues, or a combination of the three. Examples of common causes of car accidents under each category include:
Negligence
Driver negligence is the most common cause of car accidents, but the negligence of other parties can also contribute to car accidents.
If you sustained injuries in a Buffalo car accident, here are some examples of the way negligence might have contributed to your accident:
Distracted driving. In upstate New York, more than 50 percent of crashes reported to the police occurred because of cell phone use. However, drivers succumb to many other distractions that sometimes lead to accidents, such as eating, drinking, personal grooming, and adjusting the A/C, heat, or other vehicle features.
Speeding. Depending on the year, somewhere between 25 and 30 percent of all fatal crashes involve speeding. Drivers who speed have a higher likelihood of losing control of their vehicle, whether they are going faster than the speed limit or traveling too fast for road or weather conditions.
Drowsy driving. Drivers have a responsibility to others on the road to operate their vehicles safely. Those who drive without getting proper rest put others on the road at risk for an accident and injuries. Impairment from lack of sleep makes it difficult for drivers to process the information they need to drive safely and react to other vehicles, traffic control devices, and road hazards, sometimes leading to dangerous accidents.
Drunk/drugged driving. Each year drunk drivers, of which about 75 percent are men, cause approximately 1,000 fatal car crashes. Drugged driving is not as prevalent, but it still contributes to many accidents across the state. Using controlled substances, like not getting enough sleep, impairs drivers and leads to more accidents. Drunk and drugged drivers have difficulty judging distance and time, both of which are crucial to safely operating a motor vehicle.
Environmental Conditions
Environmental factors can contribute to a car accident in Buffalo, oftentimes in tandem with negligent driving behaviors.
Examples include:
Inclement weather. Buffalo is famous for its snowy winters. Snowy and icy roads lead to many accidents, but they are even more likely when drivers are distracted or traveling too fast for conditions.
Animals. Those driving in the city are less likely to encounter a deer or other animal that causes them to lose control of their vehicle. However, rural areas outside of Buffalo have plenty of small and large animals alike that could cause an accident. Your attorney can evaluate your case to determine if you have a viable claim.
Potholes/sinkholes. Buffalo's Fruit Belt is famous for its sinkholes, and area drivers also encounter potholes and occasionally other road maintenance issues. The City of Buffalo, Erie County, and the State of New York have a legal obligation to maintain roads for public safety. When poor road maintenance leads to car accidents, the party responsible for the road could be liable for damages related to injuries from a Buffalo car accident.
Mechanical Issues/Breakdowns
Car troubles at critical times during operation can lead to dangerous and deadly accidents. Some examples include brakes going out a stoplight, loss of steering, or a tire blowout. Mechanical issues can cause drivers to lose control of their vehicles, leading to an accident. In most cases, mechanical breakdowns occur because the owner does not adequately maintain their vehicle. However, sometimes a defective vehicle or auto part can lead to an accident. Negligent owners who do not fix, inspect, or maintain their vehicles could be liable for injuries, but vehicle manufacturers who put defective vehicles on the market might be at fault too. In rare cases, a body shop or mechanic could be responsible for a car accident if they did not properly fix or reconnect critical components of a vehicle hire working on it.
Finkelstein & Partners Handles a Wide Range of Accident Injuries
After a Buffalo car accident, those who suffer minor injuries might not need an attorney. If they do not miss more than a few days of work and their injuries heal quickly without long-term consequences, PIP benefits cover losses. Unfortunately, many accident injuries are not as simple. Victims miss weeks or months of work, and some can never return. Serious injuries lead to tens of thousands, sometimes hundreds of thousands, in medical expenses.
At Finkelstein & Partners, we handle car accident claims involving serious injuries that require extensive recovery and sometimes cause permanent damage.
Here are some examples of common serious injuries that lead to Buffalo car accident claims:
Head traumas and brain injuries
Neck and back injuries
Spinal cord injuries
Fractures, especially those requiring surgery
Joint dislocation
Crushed limbs and amputations
Severe burns or lacerations, especially those that leave permanent scars
Even if your injuries are not listed above, contact us to discuss your accident injuries and learn about the viability of your claim. We can evaluate your case and help you find the best path forward for your circumstances.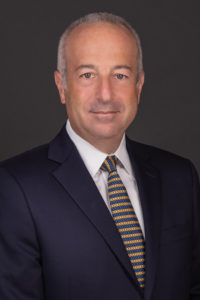 Finkelstein & Partners' Results in Car Accident Claims
The experienced legal team at Finkelstein & Partners has served car accident victims throughout New York for more than 60 years. The firm's dedication to professional excellence and client service has resulted in millions of dollars in jury verdicts and settlements for their clients, including many six- and seven-figure resolutions.
Finkelstein & Partners pride themselves on providing personal attention, including a case manager who serves as your guide and liaison throughout the entire claims process.
Some examples of recent case outcomes include:
A $13.5 million settlement for a 16-year-old student who needed multiple surgeries after the driver of the car she was in went off the road
A $3.5 million settlement for a client who fractured his neck and back in a head-on collision after an aide from the group home where he resided fell asleep at the wheel and caused an accident
An $8.9 million jury award for a client who sustained injuries in a rear-end collision
A $5.5 million settlement for a client who suffered permanent paralysis from the neck down after a rear-end motor vehicle accident
A $2.85 million settlement for a client who sustained injuries after a drunk driver caused a head-on collision
A $2.5 million settlement for a client who broke five vertebrae in the back during a head-on crash caused by a distracted driver
The case results mentioned above serve as examples of outcomes from car accident claims, but they do not guarantee a particular outcome for your Buffalo car accident case. Every claim is different, and multiple factors affect the financial outcome of a case. You can rest assured that the dedicated car accident lawyers at Finkelstein & Partners will diligently pursue the best outcome possible for your Buffalo car accident injuries.

Buffalo Car Accident FAQs
---
Injured in a Buffalo Car Accident? Contact Finkelstein & Partners Today!
The experienced personal injury attorneys at Finkelstein & Partners have advocated for accident victims for more than 60 years. They have the knowledge and resources to build a case against those who harmed you and fight to get you every penny you deserve. We accept clients on a contingency fee basis, so you don't pay attorney fees unless we secure compensation for your injuries. Contact us today online or call us anytime at 800-LAW-AMPM for a free consultation to discuss your Buffalo car accident and learn the course of action for your circumstances.
Buffalo
515 Brisbane Building
403 Main Street
Buffalo, NY 14203
We are dedicated to serving clients in Western New York, specifically Erie County. The attorneys at our Buffalo office location are committed to fighting for the rights our clients deserve.
If you or a loved one need legal representation, contact us immediately.
Call us 24/7 or click here to fill out a free case evaluation form.
Review Us On Google
Finkelstein & Partners, LLP – Winning Serious Injury Lawsuits Since 1959