Personal Injury Accident Lawyer in York
Mainers take pride in their New England Yankee sensibilities. In the case of personal injury accidents, that sometimes translates into believing that the trauma and difficulty they've suffered is just part of life and not something to make too much of a fuss about.
As lawyers who live and work in York, Maine, we understand that approach to life, but we also know how suffering a personal injury in an accident can disrupt your life and cause extreme distress and financial strain. At Finkelstein & Partners, we work to help York residents, workers, and visitors obtain fair financial compensation for their injuries and losses. We aim to get our clients results with minimal fuss and maximum effectiveness.
About Us
Finkelstein & Partners is a personal injury law firm that has been in business for more than six decades. Founded in New York's Hudson Valley, we have expanded over the years to offer personal injury legal services to clients in New England as well. Opening our office in York has given us the ability to serve injured individuals throughout Maine, from Kennebunk to Fort Kent.
Ours is a full-service personal injury law practice stocked with award-winning trial lawyers who know how to achieve favorable outcomes in the most complicated and challenging accident cases.
Our recent results include:
A $34 million jury verdict against the pharmaceutical giant Pfizer for producing defective medications that caused our client's breast cancer;
A $28.3 million jury verdict for a roofer who fell and suffered severe injuries on a job site;
A $13.5 million jury verdict for a client who suffered multiple injuries in a rear-end collision;
An $8.3 million settlement on behalf of a young child who was struck and dragged by a motor vehicle.
As the results above reflect, Finkelstein & Partners has earned a strong reputation as a team of lawyers who can win big cases and hold even the most powerful opponents accountable for causing harm to innocent victims. We cannot promise the same types of results in every case, but we do commit to providing unmatched, personalized legal representation that focuses on our clients' needs and priorities above all else.
Types of Cases We Cover
Personal Injury Accident Cases We Handle in York, ME
People suffer accidental injuries every day. In many of those cases, the accident happened because of the dangerous, wrongful actions of someone other than the injured victim. Maine law permits victims of personal injuries in York and throughout Maine to seek financial compensation from an at-fault party and from anyone else who has a legal obligation to pay for the harm they have suffered.
At Finkelstein & Partners, we have the years of experience and resources needed to tackle virtually any type of personal injury case. Many of our clients come to us after having sustained serious trauma in the following types of accidents.
Motor Vehicle Crashes (Car, Bus, Truck, Motorcycle, & ATV)
According to MaineDOT crash data, more than 300 motor vehicle accidents occur in York every year, around a third of which result in injuries or suspected injuries and a handful of which are fatal. The highest volume of accidents occurs in the summer when visitors flood through York on I-95 and Route 1, but all year long, the risk of a serious accident is ever-present. At Finkelstein & Partners, we have decades of experience in securing compensation for victims of preventable traffic crashes involving cars, trucks, buses, motorcycles, and/or ATVs.
Pedestrian and Bicycle Accidents
MaineDOT data also reflects a small-but-steady stream of pedestrian and bicycle accidents in York each year. Victims of these accidents, most often the pedestrians and cyclists who have little (if any) physical protection when a vehicle strikes them, regularly suffer severe injuries that inflict long-lasting disabilities and extreme expense. The Finkelstein & Partners team fights to get you the money you need to pay for your care and to recover from your trauma.
Dangerous Products
Maine law holds manufacturers of consumer and industrial products accountable when the goods they sell—from medications to vehicle parts to consumer electronics—turn out to be defective and dangerous to the public. Finkelstein & Partners has a sterling track record of holding America's largest companies to account for selling unreasonably defective products that harm innocent, unsuspecting victims.
Falls and Other Harmful Incidents on Someone Else's Property
York-area commercial, public, and residential property owners and occupants owe a duty to ensure the basic safety of anyone who visits their premises. Property owners and occupants who fail to take steps to fix, keep visitors away from, or give adequate warnings about unreasonably dangerous property conditions can owe damages to anyone who slips, trips, falls, drowns, or otherwise suffers harm because of them.
Finkelstein & Partners works diligently to figure out how an incident on someone else's property in York happened, and who bears liability for it under Maine law.
Workplace and Construction Accidents
Maine workers, especially (but not exclusively) those in the construction trades, face dangers at work every day. Maine's workers' compensation system covers injured workers against some of the financial and medical costs that flow from a workplace injury or illness. Other Maine laws can also entitle injured workers to seek damages from the party at-fault for causing a workplace or construction site accident.
Ask Finkelstein & Partners in York how we can help you get the money Maine law entitles you to receive after you got hurt or sick at work or on a York construction site.
Nursing Home Abuse and Neglect
Maine nursing facilities must abide by strict state and federal guidelines that dictate the standards of service and care they should deliver to their residents. But nursing homes in York and throughout Maine often fall short of those obligations, leaving vulnerable residents at risk of suffering severe and even fatal injuries and health complications.
The Finkelstein & Partners team in York works tirelessly to protect at-risk nursing home residents and to secure payment for the harm they suffer at the hands of negligent facility staff and management.
Wrongful Death
Maine law permits the personal representative of someone who dies from personal injuries to pursue a wrongful death lawsuit for the benefit of the deceased person's heirs.
At Finkelstein & Partners, we recognize that money is no substitute for a life tragically cut short. Our compassionate team fights not just to secure compensation to assist surviving spouses and family members through a difficult time but also to ensure that justice is served for the deceased victim.
Common Personal Injuries for Which Our Team Can Get You Compensation
Achieving a favorable outcome in a personal injury accident case often requires possessing a detailed familiarity with the medical, financial, and practical issues associated with a particular type of trauma. Having been in business for nearly 70 years, Finkelstein & Partners possesses just that sort of knowledge and know-how.
We draw from a deep well of professional and practical experience when fighting for the rights of our injured clients and can help them secure financial compensation for costly, debilitating injuries such as:
Traumatic brain injuries (TBIs) that cause comas or severe, lasting impairments;
Spinal cord injuries (SCIs) that result in paralysis, weakness, and other permanent disabilities;
Back, neck, and shoulder injuries that leave a person living in chronic pain and immobility;
Crushed or traumatically amputated limbs, leading to permanent disability and reliance on prosthetics and other medical devices;
Broken bones, dislocated joints, torn ligaments and tendons, and similar orthopedic injuries that cause disability and require lengthy healing times;
Facial trauma, including broken skull and jawbones, loss of eyesight, and disfiguring scars;
Burns from exposure to extreme heat (or cold), chemicals, electricity, friction, or radiation that cause infection, nerve damage, and scarring;
Internal injuries, including damage to vital organs, that disrupt every aspect of a victim's life;
Emotional trauma that interferes with daily living, including severe anxiety, suicidal ideation, depression, and post-traumatic stress disorder (PTSD).
To be clear, this is far from a complete list. An accident or incident in York can cause a virtually limitless array of injuries and adverse health effects. No matter what sort of harm you or a loved one sustained, chances are the team at Finkelstein & Partners has represented someone with similar challenges over the past six decades and knows how to obtain compensation for you, too.
Pursuing Compensation for a York Personal Injury
In an ideal world, the person whose careless, reckless, or intentional actions left us injured would simply pay us fair compensation right away so that we could afford medical care and the costs associated with getting on with our lives after an injury. After all, that is generally what Maine law requires.
But unfortunately, we do not live in anything close to an ideal world. Obtaining the money damages to which Maine law entitles you usually requires taking effective, appropriate, well-timed legal action against at-fault parties, insurance carriers, and others who may owe legal obligations to you. And that, in turn, usually means that a personal injury victim needs the help of a skilled, experienced personal injury lawyer.
The Steps We Can Take on Your Behalf
At Finkelstein & Partners, we offer our injured clients intelligent, personalized legal services tailored to obtain financial compensation for them as quickly and efficiently as possible. No two cases we take are alike—every client has a unique story and receives one-on-one attention from our team. To give you a sense of what it's like to hire us to handle your personal injury accident case, we invite you to read our client testimonials.
No matter what a York personal injury case requires, the team at Finkelstein & Partners is more than suited to the task.
Depending upon your needs, our team can:
Conduct a careful investigation of the facts and circumstances of your personal injury accident to figure out how it happened and who bears legal and financial responsibility for it under applicable Maine and/or federal law;
Perform a thorough evaluation of your past, present, and future physical, emotional, and financial injuries flowing from your accident, to establish the amount of money you should have the right to receive as financial compensation;
Take all the time necessary to answer your questions and offer you guidance about your legal rights and options and about how to make important decisions during this difficult time that may affect your and your family's future;
Serve as your personal representative in dealings with insurance companies, official investigators, news media, and others who may have an interest in your accident, to shield you from unnecessary and unwanted attention, so that you have the time and space you need to heal.
Track down and obtain key evidence to support your claim by (among other methods) visiting accident scenes, conducting witness interviews, serving subpoenas, and completing other legal processes;
Prepare, present, and argue your case in York County courts, Maine federal courts, or other appropriate venues, including by taking your case to trial in front of a judge and jury;
Work diligently to negotiate a settlement of your claim, if doing so can achieve a favorable outcome for you and your family.
Take steps to collect money due to you through a settlement, judgment, or jury award on your claim.
Why Our Services Are Affordable
Personal injury victims in York frequently wonder whether they can afford a skilled attorney to represent them. The answer is, yes, they can.
At Finkelstein & Partners, we offer a free consultation with a knowledgeable member of our team to anyone who has suffered a personal injury in an accident in York or has a loved one who has gotten hurt. You will never have to pay for this consultation, even if you decide not to hire us to represent you.
We also make a "No Fee Promise" to our clients. We structure our fees so that you will not have to pay us fees for the legal services we perform for you unless we get you financial compensation for your personal injury. We do this so that anyone who needs our help in a York personal injury case will never have to worry about the cost.
York Personal Injury Accident Lawyers Who Fight for You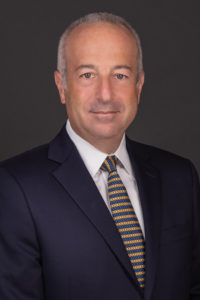 You do not deserve to suffer physically, emotionally, or financially because of the injuries you suffered in a York-area accident. Maine law entitles you to receive financial compensation, and the team at Finkelstein & Partners wants to get it for you. Contact us online or call our York office at 1-877-472-3061 for your free case consultation with a member of our team.
Finkelstein & Partners LLP York Office
Cottage Place Office Condos
433 US Route One, Unit 217
York, ME 03909

Review Us On Google
Finkelstein & Partners, LLP – Winning Serious Injury Lawsuits Since 1959