On December 14, 2012, 20-year-old Adam Lanza grabbed three guns from his house, went to Sandy Hook Elementary School in Newton, Connecticut, and shot his way into the school. Once inside, he killed 20 children and six adults, then took his own life.
The tragedy rocked the country. But for the families of those massacred by Adam Lanza, the nightmare was just beginning.
On February 15, 2022, Remington Arms—the company that made the semi-automatic rifle used in the shooting—agreed to pay $73 million to the families of five of the adults and four of the children killed that day. This voluntary settlement was historic, because it marked the largest settlement that a gun manufacturer had ever made in the United States to victim's families.
Ultimately, the Sandy Hook settlement shows victims of unspeakable tragedies like this one that there is a way forward. And, it helps to communicate to the population at large that, while money doesn't replace an individual, bringing suit against a corporation for their suffering isn't about money, or about replacing the victims.
Instead, it is about giving the families of victims some measure of peace of mind. It is about families standing up for the memories of their loved ones against a powerful corporation. And, it is about holding that party accountable.
The Importance of Voluntary Settlement
To truly understand the impact the Sandy Hook settlement will have on wrongful death cases, it's important to realize it was a voluntary settlement, not what is referred to as a verdict. A jury verdict means that a jury ruled to hold the party being sued—in this case, Remington Arms—accountable.
That's not what happened here. Instead, the gun manufacturer (or, more accurately, their insurance company) was concerned about how the case would turn out. So, they voluntarily settled the case out of court, rather than seeing it go in front of a jury at trial.
Of course, they didn't start out ready to settle. Initially, in fact, they said they were immune from any responsibility for how their gun was used. They based that claim on the fact that the federal government created a law that gave gun manufacturers immunity from being sued by victims (or their families) who are injured or killed by the company's guns.
Ultimately, the argument there (and I'm sure it's one you've heard before) is that guns don't kill people. People kill people. However, in this case, that standard NRA argument didn't hold up.
Finding the Exception
Why? Because, as the plaintiffs' lawyer pointed out, a gun manufacturer's immunity doesn't apply when they use deceptive advertising practices. In this instance, the lawyer argued that Remington Arms had, in fact, engaged in deceptive advertising, because they marketed their deadly weapons to a vulnerable population.
The company asked the court to dismiss the case against them because of the immunity provided by the law, but the argument that they engaged in deceptive advertising practices changed everything. To prove to the court that the case deserved to move forward, the lawyer demonstrated that the company embedded their guns into online games played by a vulnerable segment of the population.
In those games, players can use semi-automatic rifles and other assault weapons on other people. Remington Arms made sure that their guns were branded in these war games, and the lawyer argued that, in doing so, the company was deliberately targeting a vulnerable group that might then turn around and use the guns against real people.
When the Connecticut Supreme Court heard this argument, they decided that there was enough circumstantial evidence that it would be appropriate to let the case move forward. Their decision was to let a jury decide whether deceptive advertising practices had been used.
Taking Accountability for Wrongdoing
When that happened, the gun manufacturer decided to settle. They knew (or at least strongly suspected) that if the case went in front of a jury, they could lose. That's because everything they had said to the judges in the motion to get the case dismissed would now have to be said in front of a jury.
After the discovery process—the depositions, the review of evidence, and so on—the insurance companies knew, just as the plaintiff's lawyer did, that there was a better-than-even chance that a jury would find against them. And so, they settled, to the tune of almost $75 million.
I'm going to level with you. Despite initially denying any culpability, if Remington Arms and their insurance company truly believed in their cause, they would not have settled. They would have gone forward with the litigation. Nobody settles for $73 million when they think they are right.
Jurors are the greatest part of our civil judicial system. Because that system lets jurors—people in the community—decide cases, corporations who are in the wrong are more likely to settle a case when they know the negative actions they take will be exposed. If not for this system, people would have very little wherewithal to stand up against powerful corporate entities.
Honoring the Victims
Of course, no amount of money can ever bring people's loved ones back to life. However, large financial settlements are how our civil justice system holds companies accountable. And holding them accountable is necessary, because as we see so often, companies will get away with everything they can.
The 7th Amendment of the United States Constitution protects the right of trial by jury, even when the suit is brought by the "little guy" against a powerful corporation. It gives people—and indeed, entire communities, like the community of Newton, Connecticut, where the Sandy Hook school shooting took place—the right to hold those who wronged them accountable for the pain they caused.
Because of our system, Remington Arms, a corporation in an industry that previously thought itself almost untouchable, was held accountable in the only way our system allows for: money.
The civil justice system did its job. No doubt Remington Arms will adjust their advertising so they don't encourage vulnerable people to think of their deadly products as toys. The settlement also allows the families who brought suit to honor their loved ones' memories, and it establishes a precedent for other victims moving forward.
Perhaps even more importantly, the settlement puts other powerful corporations on notice. No matter what industry they are in, if the actions they take lead to devastating outcomes, the judicial system—and the people they've harmed—can and will hold them accountable.
For more advice on how to move forward after catastrophic injury or wrongful death, you can find I Hope We Never Meet on Amazon.
Andrew Finkelstein, a managing partner of five law firms (Finkelstein & Partners, LLP; Jacoby & Meyers, LLP; Fine, Olin & Anderman, LLP; Finkelstein, Blankinship, Frei-Pearson & Garber, LLP; and Diller Law, LLP), a noted consumer activist, and accomplished litigator, represents victims in wrongful death and catastrophic personal injury cases. He teaches advanced trial practices at the Trial School and is a frequent lecturer, serving pro bono for a variety of organizations, including the 9/11 Victim Compensation Fund.
Sarah Lunham is an interviewer, writer, and editor who advocates for the equal opportunities and rights of the injured at Total Trial Solutions. A biographer, Sarah tells the unique story of each client, helping them share their experiences and seek reparations for the injuries they've endured. She was awarded the 2009 Outstanding Graduate at Western Carolina University, where she earned her BS in Communication and minor in English.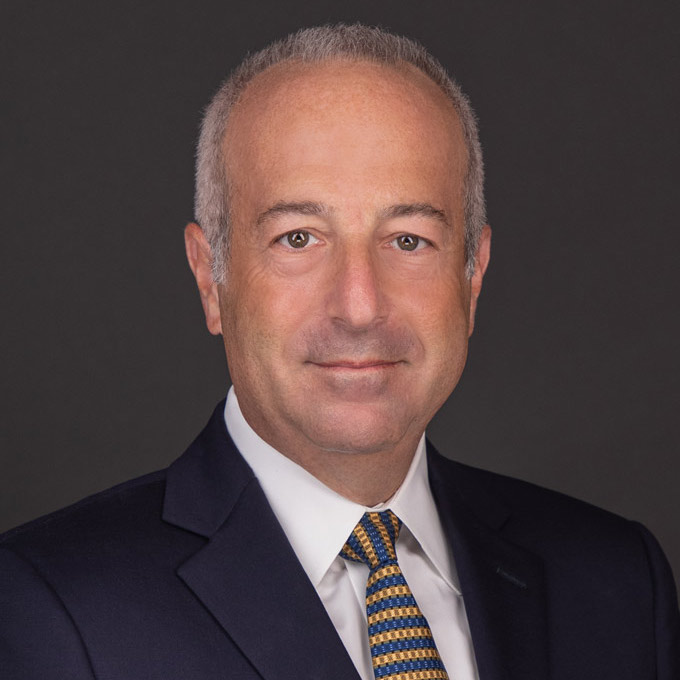 Mr. Finkelstein is the Managing Partner of Finkelstein & Partners, LLP. He has become a noted consumer activist through his representation of injured individuals against corporate wrongdoers and irresponsible parties.
An accomplished litigator, Mr. Finkelstein has represented Plaintiffs in wrongful death and catastrophic personal injury cases. He has successfully handled dozens of multi-million dollar cases.