From Pioneer Press By Ruben Rosario, Pioneer Press The following is an ongoing national disgrace: According to a weekly monitoring of government data by the Center for Investigative Reporting, there are 820,514 veterans — including 11,488 here in Minnesota — awaiting a response to claims of a disease, injury or illness suffered in the military. On average, it is taking a little over eight months for the Department of Veteran Affairs to respond to a claim, and if a veteran decides to appeal a denied claim, it takes an average of 1,299 days — or roughly 31/2 years — to get a ruling. We are quick to send many of them off to war but nowhere near as quick in getting them the help they need when they come back to us. That's why two nonprofit veterans-advocacy groups – Veterans for Common Sense and Veterans United for Truth — are not giving up on their so-far-unsuccessful, five-year-long battle in the courts to rectify the situation.Benjamin Krause, a disabled Air Force veteran from Minneapolis, is VCS's assistant director for policy advocacy. He intimately knows about long waits — it has taken him a decade to get approvals on various claims. He knows too many veterans die — either by their own hand or by diagnosed illnesses — before their claims are processed or resolved. He also knows that years of congressional impotence and partisan infighting on this topic have done nothing to resolve the matter. "I hope they take it on and realize that the courts do have the authority to effect change," said Krause, a 36-year-old divorced father of one.Last week, a law firm representing the two veterans groups requested that the U.S. Supreme Court review a class action lawsuit that sought to force the VA to provide timely mental health care and more quickly resolve disability and compensation claims. In court papers, the groups underscored the "unprecedented" number of combat veterans returning from war in Iraq and Afghanistan with mental health disorders such as post-traumatic stress. "Without timely treatment, these disorders too often lead to severe depression and suicide," the papers say. "Yet the VA is putting off critically time-sensitive mental health evaluations for weeks or even months, even though the VA knows there is an epidemic of suicides among the nation's veterans." It also noted the delay in death and disability claims. "These benefits, which provide basic sustenance for many veterans and their families, often take years to be awarded," the court papers note. "Many veterans with valid claims never actually receive their benefits, because they die before they are awarded." The initial suit, filed in 2007 in California where Veterans United for Truth is located, alleged that the backlog and the VA's failure to adequately process mental health care and traumatic brain injury claims violated the due process rights of veterans. A federal district judge rejected the claims after a bench trial on the grounds that the federal court lacks jurisdiction to resolve how treatment is provided or review the causes for the delays. Last year, in a 2-to-1 decision, a three-judge panel of the Court of Appeals for the Ninth Circuit disagreed, finding that due process rights were violated and directing the lower court to refile a similar opinion. The VA asked the full 11-member court to review the decision. Last May, by a 10-to-1 vote, the full court reversed its own colleagues and agreed with the lower court. "As much as we may wish for expeditious improvement in the way the VA handles mental health care and service-related disability compensation, we cannot exceed our jurisdiction to accomplish it," the court wrote. "There can be no doubt that securing exemplary care for our nation's veterans is a moral imperative. But Congress and the president are in far better position 'to care for him who shall have borne the battle, and for his widow and his orphan' " — a quote from Abraham Lincoln. Krause, a third-year student at the University of Minnesota Law School who served with the Air Mobility Command in the Middle East (Desert Fox in Bahrain), hopes the nation's highest court disagrees and sees the light of what's right by veterans. "Even if all it (the suit) has done is raise public awareness, it might still be a victory," Krause said last week. "Every week, Congress is chewing out VA officials, yet it is the one that passed a law that makes the VA impervious to any liability whatsoever." Sparked in part by returning combat veterans from Iraq, incoming disability claims have risen nearly 50 percent since 2008, which VA officials acknowledge is outpacing the agency's current claims-processing capacity. Because of multiple deployments and advances in medicine and battlefield equipment, the most recent overseas combat veterans are filing about nine disability issues per claim. According to VA data, that's far more than any other generation of veterans since World War II. Yet, they represent just 31 percent of all veteran claimants. Nearly half are Vietnam veterans, their survivors or service personnel from the 1991 Persian Gulf War. As the investigative reporting group noted, delays increased despite a new $300 million computer system and the hiring of more than 3,000 claims processors since 2010. The VA has vowed to eliminate the claims by 2015, but to date only four of the nation's 56 VA regional centers have computerized their systems, according to CIR. The vast majority of claims are still in paper file folders, which must be physically passed from one claims representative to another. To its credit, Minnesota's VA regional center at Fort Snelling is among the top five in the nation for fastest claims-processing rate. Krause also gives a thumb's-up to current VA Secretary Eric Shinseki for trying to do his part to expedite matters and improve other services and outreach. But he points to a statistic in the VA's database that he believes underlines the human stakes surrounding the backlog. As of Sept. 15 of this year, there were 11,821 former pending benefit claims that were granted after the death of the veteran applicant or survivor. Little wonder then that "delay, delay until I pass away," a phrase I've read from frustrated veterans, takes on a more somber meaning. "These veterans were denied their benefits and their rights by a system choked off by politicians kicking veterans issues around like a political football," Krause said. "Well, it's an election year, and veterans won't stand for it anymore."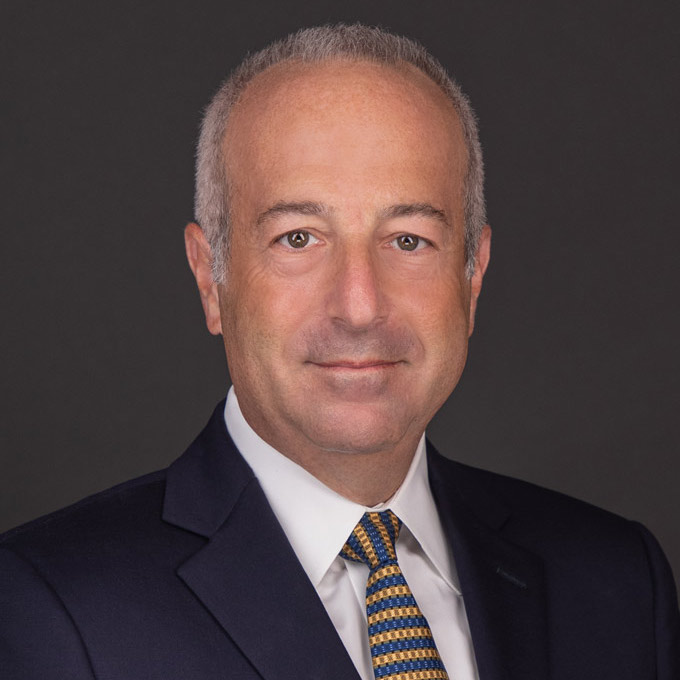 Mr. Finkelstein is the Managing Partner of Finkelstein & Partners, LLP. He has become a noted consumer activist through his representation of injured individuals against corporate wrongdoers and irresponsible parties.
An accomplished litigator, Mr. Finkelstein has represented Plaintiffs in wrongful death and catastrophic personal injury cases. He has successfully handled dozens of multi-million dollar cases.