Fiduciaries are appointed to "protect" an incapacitated veterans' property rights. However, the exclusive right to appoint a fiduciary with respect to Veteran's benefits, lies with the Veterans' Administration. Many veterans and their families are left struggling with the difficulty of having an unrelated VA appointed representative manage the veteran's property rights rather than a person either appointed by the veteran prior to his/her incapacity or even a court appointed fiduciary. The following is taken from a post written by Jim Strickland of VA Watchdog: I do have a suggestion that just may work. I suggest we show our support and appreciation for the highly skilled, dedicated attorneys who have engaged VA while they do their jobs. Ms. Katrina Eagle, Esq., President of NOVA & Director, Veterans Services Group, Finkelstein and Partners & Mr. Douglas Rosinski, Esq., of Ogletree, Deakins, Nash, Smoak & Stewart, P.C., are fierce advocates for veterans. Mr. Rosinski is the attorney who took your VA to task during the lost laptop fiasco. The result cost VA millions of dollars to right the wrongs inflicted on veterans. The National Organization of Veterans Advocates during Ms. Eagle's tenure currently has two petitions at the Federal Circuit challenging 1) VA's failure to implement the 2008 law allowing widows/widowers to substitute in for deceased spouses on VA claims and 2) the ridiculous PTSD rule allowing ONLY VA docs to confirm a PTSD diagnosis for certain vets. These attorneys have a long history of taking on only the most meritorious issues…and they win. When the courts rule that VA fiduciaries do not and never did have authority to take over savings accounts and are otherwise enriching their own lives at the veterans expense, there will be a tidal wave of conversion/theft cases the likes of which VA has never seen. It's also likely there are a lot of VA employees with potential exposure to civil conspiracy claims…the close relationships between some VA employees and their appointed fiduciaries smacks of wrongdoing. With a potential of 3 billion dollars in play every lawyer in America will start looking for a vet with a VA fiduciary. This is going to cost VA a lot of your taxpayer dollars. I have every confidence that your VA will soon take notice of the lack of any semblance to the rules of law and the utter and complete disregard for any sliver of due process that is the trademark of the VA Fiduciary Appointment Program. The time has come to end the corruption, the arrogance and the "We are above the law!" mindset of your Regional Offices. If the Secretary refuses to act, the courts will. Why is this important to every veteran? Due process. It is my opinion that at the very core of this issue is VA paternalism and the subsequent denial of due process. VA is once again towering, with clenched fists, over every veteran to tell you that you have no right to due process and that you really shouldn't bother with that. VA always knows what's best for you. In all of these cases, VA has declared veterans incompetent without adequate medical evidence or any hint of due process. If you think it can't happen to you, you're wrong. And once it does happen, as you'll learn this week, you have no right to appeal, nobody to turn to for help. Be afraid. Be very afraid. That may be Big Brother knocking on your door right now. So many questions. So few answers from your VA. Ask yourself… What is the authority for VA to ignore a valid power of attorney? I don't know of any legal means. How can a VA fiduciary take control of savings, etc., that have nothing to do with payments from VA? Statute requires that the fiduciary is strictly limited to VA benefits payments. Why are attorneys and accredited agents required to be certified by VA HQ to prevent scamming vets out of 20 percent, but people who control much more in VA & non-VA money may simply walk in out of a corn field, fill out a form and get designated as fiduciary? Is this a good-ol'-boy system gone wild?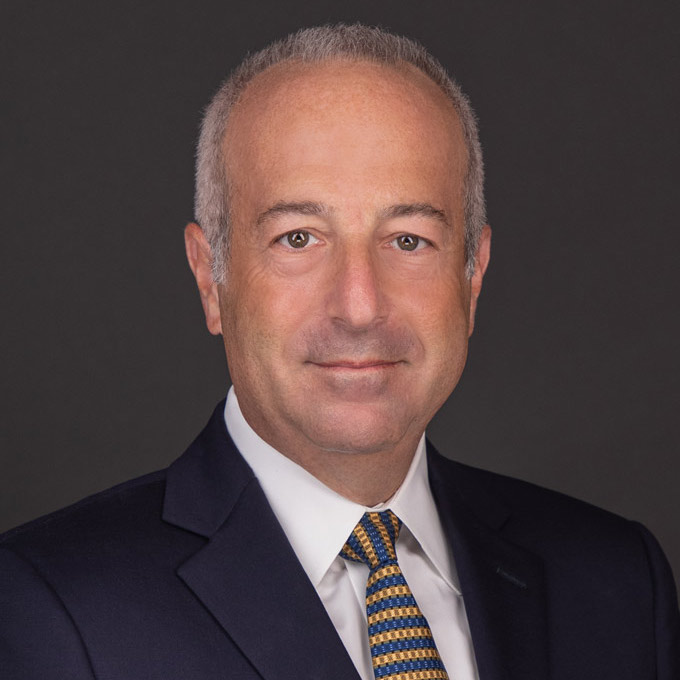 Mr. Finkelstein is the Managing Partner of Finkelstein & Partners, LLP. He has become a noted consumer activist through his representation of injured individuals against corporate wrongdoers and irresponsible parties.
An accomplished litigator, Mr. Finkelstein has represented Plaintiffs in wrongful death and catastrophic personal injury cases. He has successfully handled dozens of multi-million dollar cases.