US MEDICINE: WASHINGTON — VA has expanded traumatic injury benefits to include servicemembers who suffered injuries in the genitourinary organs during their service. These servicemembers will now be eligible for Servicemember Group Life Insurance Traumatic Injury Protection (TSGLI). According to VA, military physicians report seeing an increase in these types of injuries. The increase correlates with the greater use of improvised explosive devices (IEDs) in Iraq and Afghanistan. While battlefield medicine has improved to the point that many soldiers exposed to such blasts are able to be saved, soft tissues and other vulnerable parts of the body are especially at risk of damage or loss. According to a recent DoD report, the proportion of war casualties arriving at Landstuhl Regional Medical Center in Germany with genitourinary (GU) system injuries rose from 4.8% in 2009 to 9.1% in 2010. DoD also found that, between Oct. 7, 2001 — the official starting date of the Global War on Terror — and May 2, 2011, approximately 570 servicemembers sustained GU injuries. The U.S. Army Institute of Surgical Research at Fort Sam Houston, TX, found that 5% of servicemembers on their trauma registry who were admitted as a result of trauma overseas had one or more GU injuries. The majority of these injuries occur as a result of an increase in military personnel conducting walking patrols outside their armored vehicles. Such injuries involve not only the immediate physical loss, but sometimes lengthy reconstructive surgery, diversion of the urinary system and sexual dysfunction. "We recognize that these types of injuries are devastating and can have a long-lasting impact on the servicemember's quality of life," said VA Secretary Eric K. Shinseki. "It is for this reason that it is appropriate to include genitourinary injuries in the list of payable losses specified in the TSGLI program." TSGLI provides a one-time payment to servicemembers sustaining certain types of severe traumatic injuries, including paralysis, burns, loss of sight, and amputations. Payments for groin injuries can reach up to $50,000 and can be combined with payments due to other injuries for a maximum of $100,000. For male veterans, this includes anatomical loss of penis, permanent loss of use of the penis, anatomical loss of one or both testicles or permanent loss of one or both testicles. For female veterans, this includes the anatomical loss of the vulva, uterus or vaginal canal, permanent loss of use of the vulva or vaginal canal, anatomical loss of one or both ovaries, permanent loss of use of both ovaries and total and permanent loss of urinary-system function. Men who lost a penis or both testicles would receive the maximum of $50,000. Women who lost use of uterus, both ovaries or vagina would receive $50,000. The payment for loss of one ovary would be $25,000. The decision to add genitourinary injuries to the schedule of covered losses came after many months of advocating by veterans service organizations and the intervention of members of Congress, specifically Rep. Bill Young (R-FL) and Sen. Barbara Boxer (D-CA). "I am pleased that the VA is responding to the sharp rise in groin injuries by extending coverage to servicemembers who have suffered these devastating injuries," Boxer said after VA announced its decision. "We owe it to our men and women in uniform and their families who have sacrificed so much to ensure that they get the care and benefits they have earned and deserve." This is not the first time the TSGLI has been revised. Earlier this year, VA announced that servicemembers traumatically injured during Operations Enduring Freedom and Iraqi Freedom (OEF/OIF) but outside of the official war zone could retroactively receive benefits. For genitourinary injury benefits, the first payments were made eligible on Dec 2. Eligibility for these losses will be retroactive to injuries that occurred on or after Oct. 7, 2001. These one-time payments are separate from VA disability benefits and healthcare.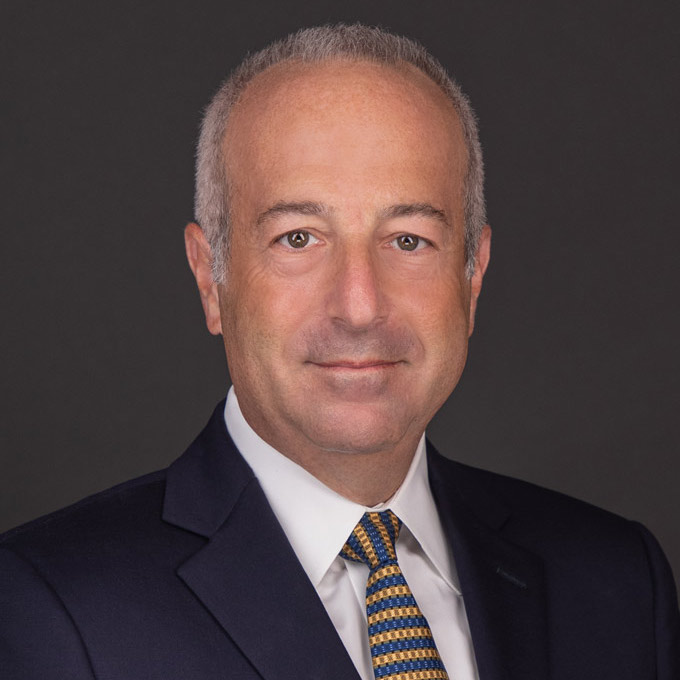 Mr. Finkelstein is the Managing Partner of Finkelstein & Partners, LLP. He has become a noted consumer activist through his representation of injured individuals against corporate wrongdoers and irresponsible parties.
An accomplished litigator, Mr. Finkelstein has represented Plaintiffs in wrongful death and catastrophic personal injury cases. He has successfully handled dozens of multi-million dollar cases.