The Navy Times, By Rick Maze Congressional negotiators have taken a big leap in expanding veterans' health care by proposing Veterans Affairs Department treatment for veterans and dependents exposed to contaminated well water at Camp Lejeune, N.C. Up to 750,000 people — Navy and Marine Corps members and their families — may have been exposed to water found to be contaminated by carcinogens from the 1950s into the 1980s. North Carolina lawmakers have been pushing for years for the federal government to cover health costs for people who were exposed, but there have been sharp disagreements about who should be responsible: the Defense Department, which owned the base, or VA, which covers service-connected illness, injury and disability. This is a big step because VA provides very little health care for dependents, concentrating on veterans rather than their families. But it is not unprecedented. Those covered must have lived or worked on Camp Lejeune for at least 30 days from Jan. 1, 1957 through Dec. 31, 1987. VA ends up with responsibility under terms of a compromise reached June 21 between members of the House and Senate veterans' affairs committees on a comprehensive veterans bill made up of provisions that have passed at least one of the committees over the past two years. The compromise bill is expected to pass the Senate as early as next week and could be on its way to the White House by the Fourth of July, according to congressional staffers. The agreement is a victory for Sen. Richard Burr, R-N.C., who has been pushing the veterans affairs committee and the Senate Armed Services Committee to get help for the former Lejuene residents. "I am pleased this legislation has moved further than ever before, and I am hopeful it will receive the attention of the full Senate very soon," Burr said. "The Marines, sailors, and their families who were affected by exposures to toxic water at Camp Lejeune deserve this care, and I hope this bill will finally pass so we can provide it for them." It's also a victory Sen. Patty Murray, D-Wash., the Senate Veterans' Affairs Committee chairwoman, and for Rep. Jeff Miller, R-Fla., her House counterpart, for reaching a compromise that sweeps up a large pack of abandoned legislation. In a statement, Miller said the comprehensive bill, HR 1627, is the result of months of compromise. "This bill includes nearly 50 provisions, which combines House-passed legislation and Senate Committee-reported bills," he said, adding that veterans organizations also provided input. He called it a "fiscally responsible" bill that "will not cost the taxpayer an extra dime." Costs are covered by extensions of fees on veterans home loans and other adjustments. Full details were not yet available on offsets, but congressional aides who worked on the compromise said no benefits are cut and no services are canceled to pay for any of the provisions in the bill. Among them: • Allow waiver of copays for veterans receiving telehealth and telemedicine visits, a change aimed at encouraging veterans who live far from a VA clinic or hospital to use the service. • Require comprehensive reporting and tracking of sexual assaults and safety problems, an idea taken from a bill sponsored in 2011 by Rep. Ann Marie Buerkle, R-N.Y., after unreported or underreported sexual assaults were discovered on VA property, including in hospitals. • Allow service dogs, when trained by an accredited agency or organization, onto any VA-owned or -controlled property. • Permanently authorize adjustable-rate mortgages and hybrid adjustable-rate mortgages under the VA home loan program, options that might be especially attractive to home buyers because of low mortgage interest rates. • Make VA-backed loans available to some surviving spouses. This would apply to survivors of a totally disabled veteran who had been receiving disability compensation for at least 10 years or who died within five years of leaving active duty. It also would apply to survivors of former prisoners of war who had been totally disabled for at least one year prior to their deaths. • Codify in law the prohibition against reserving gravesites at Arlington National Cemetery and prohibit more than one gravesite from being provided to a veteran or service member.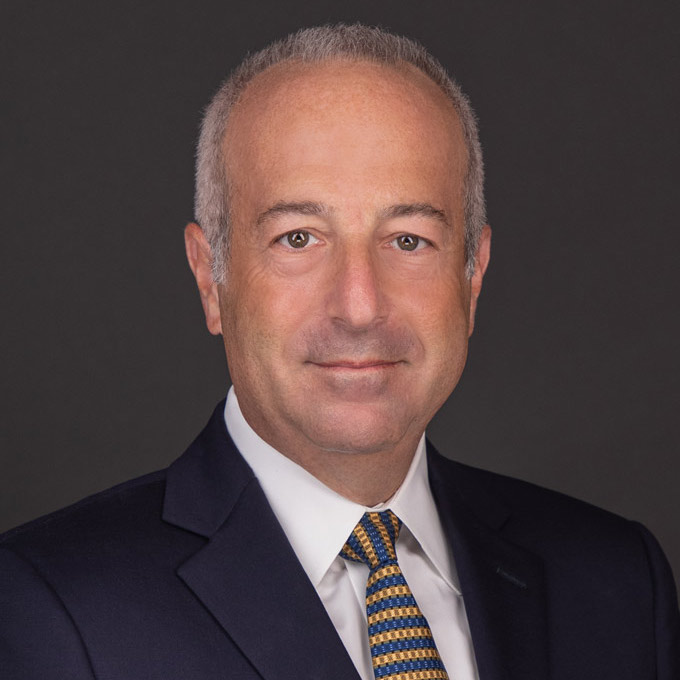 Mr. Finkelstein is the Managing Partner of Finkelstein & Partners, LLP. He has become a noted consumer activist through his representation of injured individuals against corporate wrongdoers and irresponsible parties.
An accomplished litigator, Mr. Finkelstein has represented Plaintiffs in wrongful death and catastrophic personal injury cases. He has successfully handled dozens of multi-million dollar cases.