Thanksgiving has ended and the Christmas shopping season is officially under way. If you're shopping for little ones this season, make sure to avoid purchasing theses most dangerous toys for kids:
1. Air Storm Firetek Bow: This toy is a potential hazard for eye injuries. It is sold at Walmart and Amazon.com. The products lists warnings on the packaging that include: do not aim the toy at the eyes of face and do not shoot at people or animals. The arrows should not be pulled back more than half strength and to not be played with in the dark.
2. Radio Flyer Ziggle: The Radio Flyer Ziggle has the potential to injure a child and can be hazardous when used outdoors. The product is sold at Target stores, Toys R Us, and Amazon.com. The product encourages children to "swerve and spin", "try new tricks", and "race around the block". It warns on the packaging that adult supervision is required and to never use near motor vehicles, streets, swimming pools, hills, steps, or sloped driveways.
3. Catapencil: This product has the potential to cause eye injuries. The toy is sold at Amazon.com, Ebay.com, and Learning Express. The packaging warnings encourage children to use a pencil-turned-catapult for "target practice for your desktop!" Sharpened pencils should not be marketed as playthings, much less as a miniature slingshot-style launcher. 
4. Alphabet Zoo Rock & Stack Pull Toy: This toy has the potential for strangulation and entanglement. IT is sold at Amazon.com, Toys R Us, and Magic Beans. Packaging warnings include: "never leave child unattended. Always use with adult supervisions. Not suitable for children under the age of 18 months due to strangulation hazard." The cord on the toy measures approx. 20 inches. The manufacturer recognizes the potential for strangulation in their warning on the packaging but nowhere on the toy itself.
5. Swat Electric Machine Gun: The toy is a realistic toy weapon. It is sold at Kmart. According to toysafety.org, there is no excuse for outfitting children with realistic toy weapons designed to produce potentially dangerous and unnecessary thrills. Detailed replicas have resulted in a number of deaths through the years and should never be sold as toys.
6. Wooden Instruments: This toy is manufactured by Walmart Stores, Inc. and sold at Walmart. The product has the potential for ingestion and choking injuries. The multi-colored instrument is sold for babies as young as 12 months old. The manufacturer provides no warning regarding the slender, rigid drumstick, which has the potential to be mouthed and occlude a child's airway.
7. Bottle Rocket Party: The product is sold at Walmart.com, Amazon.com, and Village Toy Shop. It has the potential for eye, face, and other impact injuries. Warning labels include: "This kid makes use of projectiles which may be harmful if misused. This kit must only be used under the strict supervision of adults."
8. Lil' Cutesies – Best Friends: This doll is sold at Kmart, ToysRUs.com, and Amazon.com. Warnings include: "All tags, plastic and/or elastic loops, tabs, and ties and mounting accessories are not part of this toy and should be discarded for your child's safety." The doll has the potential for choking injuries. It is marketed for oral-age children as young as 2-years-old, and our touted as the "perfect friend for your little one." Many of these toys are sold with a decorative bow made of ribbon which can detach from the head of the baby doll, posing the potential for choking if ingested.
9. True Legends Orcs Battle Hammer: This toy has the potential for blunt impact injuries. It is sold at Toys R Us. There are not warnings on the packaging or on the toy itself.
10. Colored Hedgehog: This toy has the potential for ingestion/aspiration injuries. It is sold at Toys R Us. A caution on the packaging includes: "Remove all tags, twist-ties and plastic loops before giving toy to a child." The hair on the doll is long and fiber-like, which is not adequately rooted and is easily removable, presenting the potential for ingestion or aspiration injuries.
If your child has been seriously injured as a result of a defective or dangerous toy, contact us immediately for a free consultation.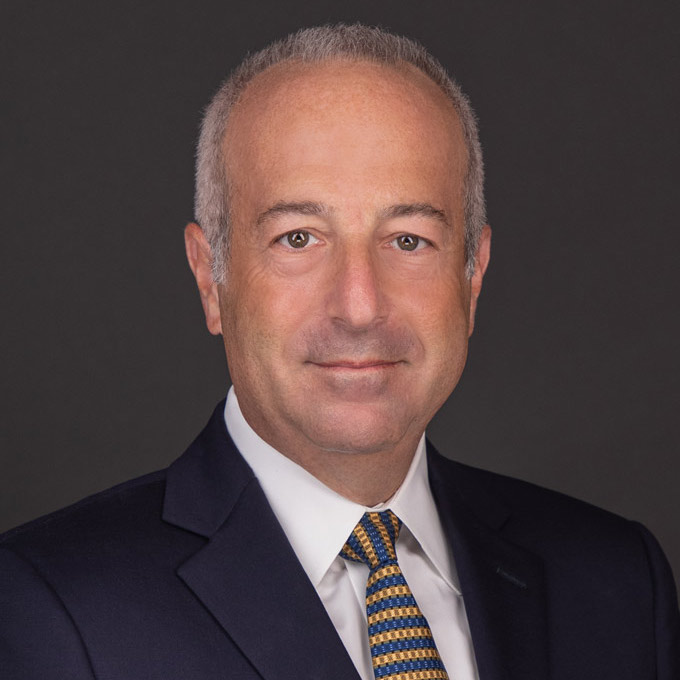 Mr. Finkelstein is the Managing Partner of Finkelstein & Partners, LLP. He has become a noted consumer activist through his representation of injured individuals against corporate wrongdoers and irresponsible parties.
An accomplished litigator, Mr. Finkelstein has represented Plaintiffs in wrongful death and catastrophic personal injury cases. He has successfully handled dozens of multi-million dollar cases.