The crowded tangle of elevated highway ramps and merging lanes that crisscross the heart of Syracuse has long been the stuff of local drivers' nightmares. Just to look at a map of where north-south running I-81 meets the east-west lanes of I-690 can send shudders through your spine. Actually navigating the crossing lanes and heavy traffic on Syracuse's highway arteries means putting yourself and your passengers at constant, elevated risk of a sideswipe collision.
Let's take a look at how and why sideswipe accidents plague Syracuse's highways and byways, and what the State has proposed to do about them.
Welcome to Syracuse: Upstate New York's Sideswipe Central
Once upon a time, the curving swaths of I-81 and I-690 traversing Syracuse represented something of a marvel of engineering and modern mobility. Built in the 1960s and 70s, the routes gave drivers newfound access to Syracuse, Onandaga County, and the nearby Finger Lakes region, boosting the area's economy.
When it opened after 14 years of construction and a government expenditure of $270 million (roughly $2.25 billion in today's dollars), I-81 was the longest toll-free highway in the Empire State. By the mid-1970s, construction of I-690 had also ended, crossing I-81 in a network of elevated roadways that transformed the character of and circulation of traffic through downtown Syracuse.
Sixty years on, however, the I-81/I-690 interchange shows its age. As a recent report from the New York Department of Transportation (DOT) puts it, the elevated roadways of the I-81/I-690 viaduct "are nearing the end of their design service life" and "have experienced varying levels of deterioration from exposure to weather, de-icing salts, and heavy vehicle use." Over the decades, traffic volumes on the roads have multiplied, leading to frequent tie-ups, delays, slow-downs, and accidents.
According to another DOT report, "[a]ccident rates near the I- 81/I-690 interchange are four to five times higher than statewide averages for similar facilities and approximately three times higher than the statewide average along the viaduct segment." Or, as Syracuse.com puts it, the viaduct and its surrounding roads are a "wreckfest." Deteriorating infrastructure and high traffic volumes play a part in causing those accidents. So does the fact that the I-81/I-690 interchange has inadequate or non-existent road shoulders, tight curves, and limited driving sightlines, design features that can fall short of current road safety standards.
Sideswipe accidents, in particular, account for many of the crashes on and around the Syracuse highway interchange. According to the Institute for Traffic Safety Management and Research (ITSMR), which tracks New York State traffic data, a failure to yield a right-of-way or an error while changing lanes—common elements of sideswipe accidents—played a contributing role in 15 percent-to-30 percent of the roughly 6,000 crashes reported in Syracuse in a recent year.
Likewise, the DOT report linked above cites "overtaking crashes," which include predominantly sideswipe collisions, as accounting for roughly 25 percent of all crashes that occur on the stretches of road constituting I-81/I-690 interchange. Sideswipes also occur at other high-volume merge and lane-change points like the I-81 interchange with the New York State Thruway (I-90), and at highway ramp feeding to-and-from streets like Erie Boulevard and West Street.
Syracuse Sideswipe Accident Dangers and Costs
The same ITSMR data reflect that crashes involving factors characteristic of sideswipe accidents annually cause at least a handful of fatalities and hundreds of injuries to crash victims. These figures may surprise some people, because many tend to think of sideswipe as a relatively low-impact accident.
It is, perhaps, true that the initial side-to-side collision in a sideswipe accident might inflict less severe injuries to drivers and passengers than other impacts. However, sideswipes also frequently trigger the loss of control of one or both vehicles, which in turn leads to more serious head-on or T-bone collisions with other vehicles or roadside structures.
Consequently, sideswipe collisions in Syracuse frequently result in severe injuries that include:
Spinal cord damage that leaves drivers and passengers paralyzed;
Traumatic brain injuries that cause severe physical, cognitive, or emotional impairments;
Neck, shoulder, and back injuries that leave victims with limited mobility and chronic pain;
Lacerations from shattered vehicle glass that cause scarring; and
Broken bones that, while they may heal, cause severe pain and can result in disability.
Victims of these injuries commonly face significant costs from medical bills and time missed from work. Some will suffer disabling injuries that prevent them from earning a living in the future. They also endure pain, suffering, and other negative impacts on their quality of life and personal relationships.
Sideswipe accidents in Syracuse invariably cause property damage. Fixing or replacing the vehicles that collide can frequently cost drivers and their insurance companies tens of thousands of dollars. The costs of these accidents also extend more broadly by causing traffic tie-ups and delays that have a ripple effect on the entire Syracuse economy. The United States Department of Transportation estimates that motor vehicle crashes inflict economic costs of more than $15 billion annually in the Empire State, millions of dollars of which likely result from Syracuse's steady stream of sideswipe accidents.
The Proposed Solution for Syracuse's Sideswipe-Heavy Roads
In 2019, after years of study, the DOT announced plans for a massive redesign of the I-81/I-690 interchange in Syracuse to improve traffic flow and safety. The DOT considered several alternatives, among them a so-called "Orange Tunnel" that would replace the elevated lanes of I-81 with a tunnel under downtown Syracuse. Despite popular support for the tunnel idea, the DOT ultimately rejected it as too expensive and cumbersome.
Instead, the agency recommended a highway revamp that it dubbed the Community Grid, which would:
Tear down the elevated sections of I-81 from Renwick Avenue to the I-690 interchange, and reconstruct Almond Street;
Re-designate existing I-481 as I-81;
Re-designate portions of the existing I-81 between the north and south I-481 interchanges as Business Loop 81, a limited-access highway;
Redesign numerous on-and-off ramps for I-690 and new Business Loop 81.
The aim of the redesign (which is expected to take roughly five years once it gets underway according to Syracuse.com), is to disperse traffic through the city's existing grid of streets more efficiently, to make the existing and new roads safer, and to revitalize the neighborhoods currently living in the literal shadow of the viaduct.
As of this writing, the state has allocated $800 million in its annual budget toward the Community Grid, and the governor has predicted the project will break ground in 2022. However, the proposal has come under criticism—and as with any massive infrastructure project, may take longer than expected to leave the starting line, much less reach the finish.
What Syracuse Sideswipe Accident Victims Can Do For Now
In the meantime, Syracuse drivers can unfortunately expect the delays, congestion, and accidents to continue on the viaduct and its neighboring streets. Sideswipe accidents, in particular, seemed destined to pile up further as the Community Grid (or any other alternative that might emerge) wends its way through the administrative review and approval process.
For the injured victims of these accidents, and the families who lose loved ones in them, the Community Grid will undoubtedly feel like it offers too little, too late. They face expenses and difficulties now, and need compensation to help them heal and rebuild. An experienced Syracuse sideswipe accident lawyer can help.
Syracuse Sideswipe Victims Have Rights
In New York, the law places legal liability on anyone whose careless, reckless, or intentional actions caused a sideswipe accident and injured someone. That at-fault party must pay compensation to anyone harmed in the accident.
Every Syracuse sideswipe accident has unique features, but in general, liability for a crash may fall on, for example:
A driver who changed lanes without checking their blind spot, and collided with another vehicle;
The employer of a driver who caused a sideswipe accident while operating a commercial vehicle; or
The manufacturer of a defective vehicle or vehicle part, if that defect led to a mechanical failure that caused an accident.
Typically, the party at fault for a Syracuse sideswipe collision carries insurance that covers accident victims against the expenses and damages they suffered.
Seeking Compensation for Syracuse Sideswipe Damages
To obtain compensation from that insurance policy, or directly from the at-fault party, Syracuse sideswipe accident victims usually need to retain an experienced attorney to pursue legal action on their behalf.
Most commonly, the attorney can file a lawsuit against the at-fault party or parties, seeking damages that may include payment for:
Medical expenses related to treating accident-related injuries now and in the future, including hospitalization, long-term care, physical therapy, and medication;
Non-medical expenses inflicted by the accident, such as the cost of repairing or replacing a vehicle, or of hiring help around the house while recovering from an injury;
Lost wages due to missing work with an injury;
Lost future income due to an injury-causing a disability that temporarily or permanently prevents a return to work;
Pain, suffering, and life challenges like loss of enjoyment of activities, or strain on intimate relationships; and
Sometimes, punitive damages to punish the dangerous conduct that led to the sideswipe accident.
Lawyers for sideswipe accident victims in Syracuse cannot guarantee their clients will receive compensation. However, victims can boost the odds of a favorable financial settlement of their claims by choosing a local accident lawyer who has years of experience representing crash victims like them, and who understands the dangers of navigating Syracuse's congested roads.
Is the Government Liable for Dangerous Conditions on Syracuse Roads?
People who get hurt in sideswipe accidents in Syracuse may wonder whether they can hold the City of Syracuse, the DOT, or some other government body responsible for dangerous road conditions that contributed to their crash.
The answer to the question is, maybe. New York law permits a government entity in the state to face legal liability for the inadequate design or maintenance of a road under its jurisdiction.
Proving that kind of case requires showing either:
That the design of the road was dangerously and unreasonably inadequate at the time it was built, and that the design defect contributed to the cause of the accident; or
That the government was aware of an unreasonably dangerous road condition and that it unreasonably failed to fix it or warn the public about it, which then resulted in an accident.
It takes the skill and experience of a seasoned attorney to build these types of cases against a government entity. Victims of accidents in which the dangerous design or negligent maintenance of a road may have played a role must also act quickly to secure a lawyer's services. Special deadlines apply in cases against government entities in New York, and missing any of them can result in losing your rights.
If successful, a claim against the government arising out of an accident caused by dangerous road designs or conditions can result in an award of most of the types of damages listed above, except for punitive damages (which are not available in claims against a state or local government entity).
Injured in a Syracuse Sideswipe Accident? What to Do Now.
Did you suffer injuries in a Syracuse sideswipe accident?
If so, then consider taking these steps to protect and preserve your valuable legal rights:
Seek immediate medical attention and follow your doctor's treatment plan. This is critical to protecting your health and establishing your right to compensation for your injuries.
Do not agree to any offer of settlement from someone else's insurance company, and do not sign anything, without first speaking with a skilled Syracuse accident attorney.
Contact an experienced Syracuse car accident lawyer as soon as you can for a free, confidential, no-obligation consultation about your legal and financial rights.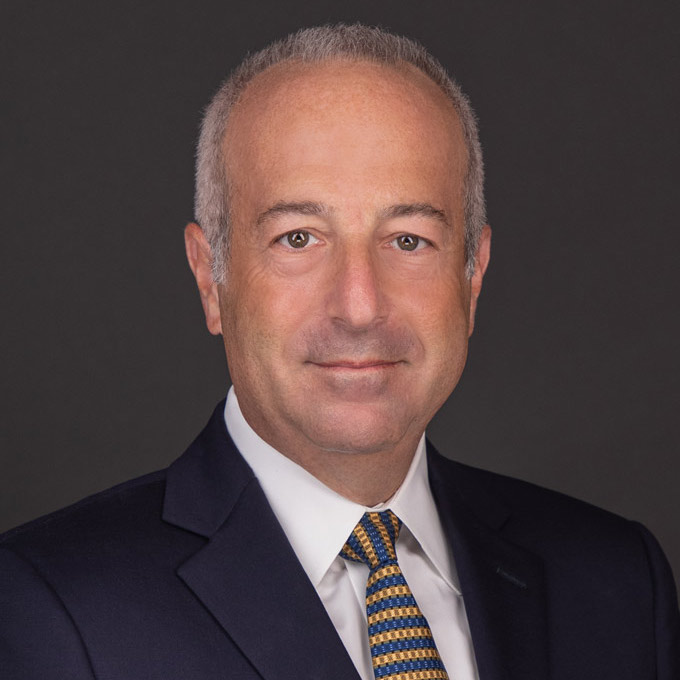 Mr. Finkelstein is the Managing Partner of Finkelstein & Partners, LLP. He has become a noted consumer activist through his representation of injured individuals against corporate wrongdoers and irresponsible parties.
An accomplished litigator, Mr. Finkelstein has represented Plaintiffs in wrongful death and catastrophic personal injury cases. He has successfully handled dozens of multi-million dollar cases.