A pothole is a roadway defect that is caused by environmental factors such as heat, rain, ice and snow. These conditions erode a road and create cracks. When the cracks get deeper or wider, pavement material can separate and become dislodged by the tires of passing vehicles. If the hole spreads beyond the road and begins to erode the dirt below, a sinkhole will develop.
Potholes present a danger whether you are walking on a street or driving in a car. They are especially dangerous to smaller cars, wheelchairs, bicycles or mopeds because even the smallest pothole can cause serious injuries. Seniors and disabled individuals are extremely vulnerable when operating scooters on surfaces pitted with holes. Parking lots or other private property owners are liable for large potholes that cause injuries. These claims are commonly filed under a premises liability theory. The most important factors are whether there are money damages such as medical treatment costs, lost wages, pain and suffering, and the extent of the injuries sustained in the accident.
If you suffered injuries on public property, you may file a lawsuit against the public entity that owns the property, such as the city, county or state. In cases like this, the government is liable for your injuries if the pothole had been previously reported, the street was poorly maintained, or the pothole was especially deep. If you have been seriously injured, the most important steps to take after contacting 911 for emergency medical assessment try to collect is to get contact information from any witnesses, take pictures of the pothole and any property damage to your car, scooter or bicycle, and record exactly what happened as soon as possible after the accident as memories fade over time. In many cases, those seriously injured are unable to collect vital information at the scene, but a skilled personal injury attorney will assist in obtaining all crucial evidence. Be sure to get at least two estimates for the damage to your vehicle and keep all the documentation relating to the incident.
If you were a pedestrian that was injured while walking or in a wheelchair, you may initially believe that your injury was relatively minor. However, that injury can develop into something far worse and more impactful in your life.
If you are a victim of a pedestrian or vehicle pothole accident, contact an attorney who is experienced, knowledgeable and skilled in premises liability claims. Contact Finkelstein & Partners, LLP. We have had decades of experience helping our clients receive the compensation they deserve and the justice they are entitled to receive. Call 800-529-2676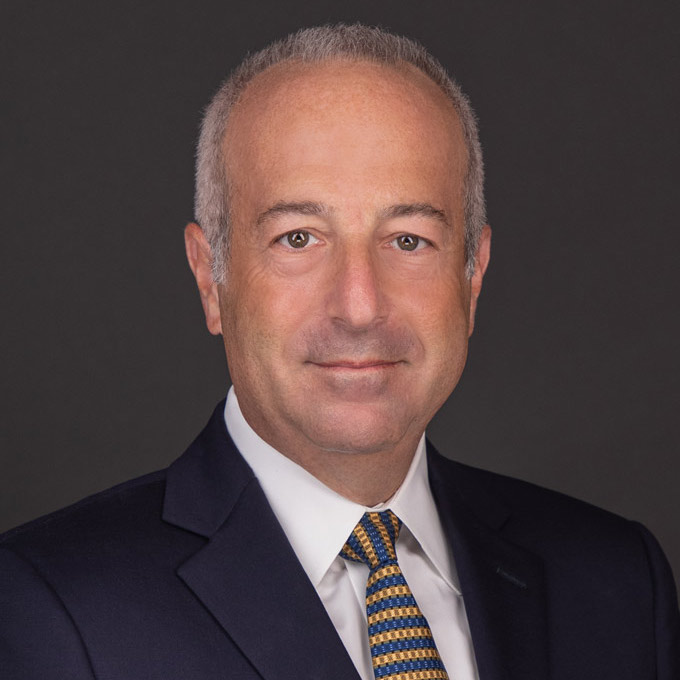 Mr. Finkelstein is the Managing Partner of Finkelstein & Partners, LLP. He has become a noted consumer activist through his representation of injured individuals against corporate wrongdoers and irresponsible parties.
An accomplished litigator, Mr. Finkelstein has represented Plaintiffs in wrongful death and catastrophic personal injury cases. He has successfully handled dozens of multi-million dollar cases.