The short answer is, "Yes, you can sue someone who hits you while riding your bicycle." In reality, you will seek compensation from the person's insurance company. If the person does not have insurance, your insurance might cover your injuries and other damages.
Even if you are partially at fault for the accident, you could recover some damages. Never assume that you won't recover damages if you think the accident was wholly or partially your fault. Let an experienced New York bicycle accident attorney determine that.
How Do I Pay for a New York Bicycle Accident Lawyer?
Some people never contact a New York bicycle accident lawyer because they do not realize that most personal injury attorneys' services are accessible with a contingency fee basis. Your initial consultation is free and without obligation. A contingency basis means your attorney only gets paid if they successfully win your case and get you compensation for your injury.
Do I Have to Go to Court?
No, you do not have to go to court if the insurance company comes to a fair and reasonable settlement. Most accident cases settle outside of court. Litigating an accident is expensive and uncertain. If the insurance company loses, it has to pay its lawyers for their representation and, in most cases, your attorney's fees.
While an insurance company might go back and forth several times and refuse to come to a settlement agreement, once you file a lawsuit, many of them re-enter settlement negotiations and will come up with a fair and reasonable settlement.
What Is a Fair and Reasonable Settlement?
Two people could have nearly identical accidents with very similar injuries. However, those two people may have different reactions to the injuries. A mild concussion in one could be a mild concussion with complications in another person.
New York bicycle accident lawyers review your medical expenses and records to determine what damages you could recover based on your injuries and how they affect your life.
Does That Mean My Attorney Has Medical Experience?
Not necessarily. However, experienced bicycle accident attorneys have years of background dealing with injuries similar to yours. Attorneys also retain expert witnesses when needed. For example, if your doctors believe your injuries will cause long-term or permanent damage, an attorney will retain medical experts to review and support your claim. They can provide testimony regarding treatment and future care or lifestyle changes.
What Steps Do I Need to Take if the Insurance Company Refuses a Fair and Reasonable Settlement?
You can stop settlement negotiations any time you want. If you stop settlement negotiations and pursue litigation, your attorney will prepare to represent you in court.
You can help your attorney prepare by:
Providing copies of all medical expenses.
Providing copies of your medical records, especially if your doctors expect your injuries to result in long-term or permanent disabilities.
Keeping a diary of your recovery. Include how you feel each day, any progress you made, and any backslides. Your daily notes can help your attorney understand how recovery is progressing so they have a more accurate picture of what is happening with your injuries.
Carefully reviewing the initial lawsuit facts to ensure it is accurate.
Submitting any new medical expenses and health records as soon as you receive them.
Alerting your attorney to new information doctors have but have not forwarded written copies to you.
Bicycle Accident Injuries and Disabilities
Because a bicycle does not offer you much protection from a vehicle, accident injuries are often severe or catastrophic unless you can avoid the vehicle or the driver can stop or slow down before hitting you. You could sustain severe injuries even if you wear a helmet and other protective gear.
Injuries you might sustain in a bicycle accident range from minor to catastrophic and include:
Bumps, bruises, scrapes, cuts, and scratches.
Road rash.
Strains and sprains.
Pulled and torn muscles and other soft tissue injuries.
Simple and compound fractures.
Crushed bones and other crush injuries.
Chemical or thermal burns.
Face and eye injuries.
Head, neck, and shoulder injuries.
Internal injuries.
Back and spinal cord injuries.
You could also suffer from secondary injuries, such as infections of open wounds, whether those wounds are from the accident or surgery after the accident.
In some cases, your accident injuries could exacerbate existing injuries or medical conditions. In these cases, the at-fault driver is responsible for these secondary injuries as you would not have had the extra pain and suffering if not for the driver's negligence.
Certain injuries lead to permanent disabilities, including spinal cord injuries, traumatic brain injuries, crushed bones, and other crush injuries. If your doctor believes your injuries will affect you for the rest of your life, you could recover certain damages in addition to medical expenses and lost wages.
Recovering Damages After a Bicycle Accident
Whether you settle or sue the at-fault driver after a bicycle accident, you could recover economic and non-economic damages. In some rare cases, you could also recover punitive damages.
You can only recover non-economic damages if you lose a loved one or your accident injuries become long-term or permanent disabilities. And you can only recover punitive damages if the court finds that the defendant's actions or inactions were grossly negligent. Negligence alone is not enough to recover punitive damages.
Economic Damages
Almost everyone who suffered injuries in a bicycle accident can recover economic damages. Sometimes called special damages, economic damages have a clear monetary value and include:
Medical Expenses
The extent of your medical expenses depends on the severity of your injuries.
Medical expenses might include:
Doctors' appointments, surgeries, and follow-up appointments.
Prescriptions and prescribed over-the-counter medications and medical equipment.
Ambulance and emergency room expenses.
Ambulatory aids.
Physical therapy.
Occupational therapy.
Cognitive therapy.
Psychological therapy.
Hand controls for vehicles.
Updates to your home, including wheelchair ramps, handrails, grab bars, and widened doorways.
In-patient therapy and care at rehabilitation or nursing homes.
Home health care aids.
Wages
Most accident victims can recover lost wages for time missed after the bicycle accident through the time of the settlement or trial award. However, if your injuries turn into long-term or permanent disabilities or doctors expect your medical care to last beyond the settlement date, you could also recover loss of future earning capacity. Even if you can work part-time, but your injuries prevent you from working full-time or at the same salary, you could recover partial loss of future earning capacity.
Additionally, if you lost a loved one in a bicycle accident, you could recover the loss of their future earning capacity.
Most people who can no longer work or can only work part-time can collect wages equal to what they would have made until their normal retirement date. The future loss of earning capacity also includes the cost of living increases.
Personal Property
You can also recover compensation for certain personal property that was damaged or destroyed in the accident, including your bicycle. If you have a cell phone or other valuable items that were destroyed or damaged, you could recover compensation to repair or replace those.
Death-Related Expenses
If you lost a loved one in a bicycle accident, you could recover compensation for certain death-related expenses, including:
Funeral expenses.
Burial expenses.
Cremation expenses.
Certain probate court fees.
Probate attorneys' fees and costs.
Non-Economic Damages
Most people who have long-term or permanent disabilities due to bicycle accident injuries or who lost a loved one in a bicycle accident can recover non-economic damages. As with economic damages, the court orders non-economic damages in an attempt to make you whole again. While the money doesn't erase your disabilities or bring back a loved one, it reduces the financial stress caused by your injuries or loss.
Sometimes referred to as general damages, non-economic damages include:
Pain and suffering, including emotional distress.
Loss of quality of life if you have to make life-long changes, such as taking prescriptions or using ambulatory aids.
Loss of companionship if you can no longer enjoy time, activities, or events with your family.
Loss of consortium if you can no longer enjoy a physical relationship with your spouse.
Loss of use of a body part, such as a hand or leg.
Loss of use of a bodily function, such as your eyesight or bladder.
Inconvenience, if you have to hire someone to do the chores you or your spouse usually do, including but not limited to house cleaning, grocery shopping, lawn maintenance, and home repair and maintenance.
Amputation of a digit or limb.
Disfigurement or excessive scarring such as from burns or road rash.
Punitive Damages
The court only orders a defendant to pay punitive damages if the defendant committed grossly negligent or intentional actions or inactions.
Instead of making you whole again, as with compensatory damages, punitive damages punish the defendant's egregious behavior.
What to Do After a Bicycle Accident
If you feel you cannot move without further injuring yourself, wait for first responders.
However, if you believe your injuries are minor, you can take several steps to help maximize earnings for your case, including:
Call first responders and check on others in the wreck.
Take photos of the accident scene. Be sure to get photos from all angles.
Take photos of your injuries.
Obtain the driver's contact, driver's license, insurance, and registration information. If possible, take photos of the driver's documents.
Obtain contact information from witnesses, including passengers in the vehicle that hit you.
Give the police your statement.
Allow the emergency medical technicians to check you over.
Once the police release you from the scene, seek medical attention immediately. Tell the medical professionals you were in a bicycle accident and need a thorough checkup.
Some injuries may not appear for hours or even days after the accident. As soon as you feel something is wrong, even if it is minor, seek medical attention.
Finally, contact a New York bicycle accident attorney for a free case evaluation.
What Not to Do After a Bicycle Accident
The at-fault driver's insurance company and attorney will look for reasons to deny your claim.
You can minimize this hassle by:
Not posting anything about the accident on social media.
Not posting your activities on social media. The insurance company will even use something as innocent as a dinner out as a reason to offer you a pittance or deny your claim. It will claim that if you can go out, your injuries are not as bad as you claim.
Furthermore, do not discuss the accident with the insurance company. While allowing your attorney to start the claim process is wise, many people notify the insurance company themselves. If you speak with the insurance company, only give it your name, contact information, date and location of the accident, and your attorney's contact information.
Insurance companies are in business to make money. Every claim they pay out reduces their bottom lines. They utilize several tricks, including twisting your words and using them against you and "admitting" their client was at fault but stating that they can only pay a small amount or else nothing.
If you suffered injuries or lost a loved one in a bicycle accident, contact a New York bicycle accident lawyer as soon as possible for a free case evaluation. An experienced personal injury attorney can answer your questions and ensure you receive fair treatment from the insurance company.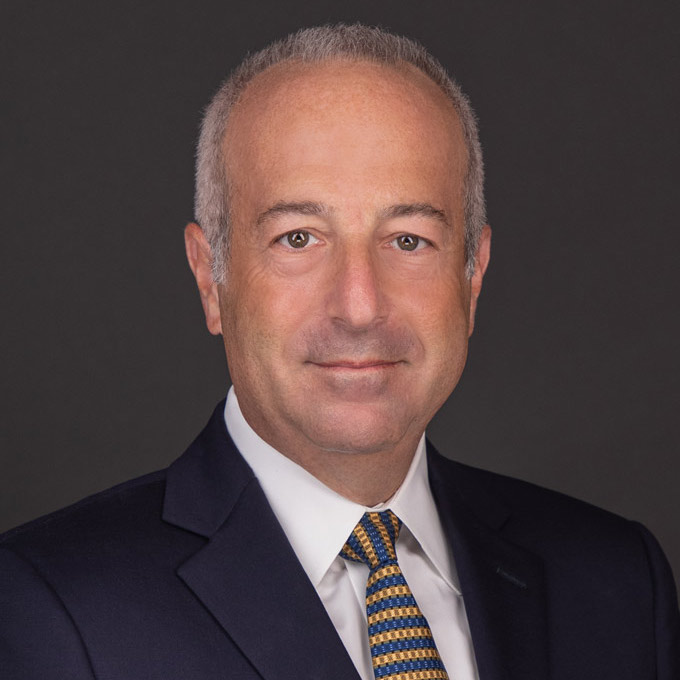 Mr. Finkelstein is the Managing Partner of Finkelstein & Partners, LLP. He has become a noted consumer activist through his representation of injured individuals against corporate wrongdoers and irresponsible parties.
An accomplished litigator, Mr. Finkelstein has represented Plaintiffs in wrongful death and catastrophic personal injury cases. He has successfully handled dozens of multi-million dollar cases.