Personal Injury Accident Lawyer in Madison
The risk of accidents and injuries lurks around every corner at home, at work, and while going about our day. Fortunately, we avoid these dangers on most occasions. However, preventable accidents and injuries occur far too often. Severe injuries force people to incur high medical treatment costs, miss work, and sometimes take on extra debt to cope with the aftermath. You should not have to face the financial burden of injuries on top of the physical pain when someone else's poor choices led to them.
The Madison personal injury accident lawyers at Finkelstein & Partners have more than 60 years of experience advocating for victims of negligence who have suffered injuries. We understand the challenges you face, and we are here to help. Contact us with your story, so we can evaluate your case and help you find the best path forward to recover damages related to your injuries.
Why Choose Finkelstein & Partners
Hiring an experienced law firm to represent you after suffering injuries ensures you have someone in your corner to navigate complex legal issues related to your case. The personal injury accident lawyers at Finkelstein & Partners have been advocating for the injured since 1959. Today, our firm's lawyers are recognized as Super Lawyers, and many belong to the exclusive Multi-Million Dollar Advocates Forum.
Our commitment to professional excess has led to the recovery of tens of millions of dollars in damages for clients who suffered severe injuries.
Some recent case results include:
A $34 million jury award for a client who developed breast cancer after the prolonged use of two prescription drugs.

A $28.3 million settlement for a client who suffered injuries after falling 18 feet in a workplace accident.

A $16.5 million settlement for the family of a machine operator who died because of a defective machine design.

A $13.5 million jury award after a client suffered injuries in a rear-end traffic accident.

A $13.5 million settlement for a teen who suffered injuries as a passenger of a vehicle that left the road.

A $12.75 million settlement for a truck driver who suffered workplace injuries during a delivery.
Finkelstein & Partners has the knowledge and resources to help you seek compensation after suffering personal injuries. Our firm is large enough to deal with intimidating insurance companies and their large legal teams but small enough to provide the personalized attention you need.
Our experienced Madison personal injury accident lawyers can handle the finer details of your claim while you focus on healing and recovery. We meet our clients in person and offer virtual meetings for added convenience. No matter where you suffer injuries, Finkelstein & Partners are here for you when you need us. Contact us to discuss the details of your injuries and the events that led to them during a free consultation.
Types of Cases We Cover
Personal Injury Accident Compensation
If you file a personal injury claim, you can seek compensation from the insurance company for various damages related to your injuries. Each claim is different, so the types of compensation vary.
Damages commonly included in an insurance settlement or jury award in personal injury accident claims include compensation for:
Medical treatment costs, including ambulance service, emergency room treatment, surgery, diagnostic imaging, lab tests, medication, doctor visits, and transportation expenses to and from the doctor and treating facility.

Estimated future medical treatment costs when injured accident victims need additional treatment or suffer a permanent injury that requires ongoing care.

Costs for rehabilitation, including specialized treatment to help victims cope with the physical and emotional aftermath of an accident and injuries.

Lost wages from missing work due to injury, hospitalization, and recovery.

Estimated future lost wages when someone has a permanent injury that prevents them from returning to their job or seeking future employment.

Pain and suffering.

Emotional distress.

Diminished quality of life.

Loss of consortium with a spouse, if applicable.
Various factors impact the amount and type of compensation you can seek, including:
The nature of your injuries.

How much work you missed because of your injuries.

The total amount of medical expenses.

Your long-term prognosis.
A skilled Madison, NJ, personal injury accident lawyer can investigate your claim, gather medical documentation, and consult with necessary experts to help determine the amount of compensation you should seek from the insurance company.
New Jersey Personal Injury Accident Statute of Limitations
Madison residents who have suffered injuries in a preventable accident need to take action as soon as possible to recover maximum compensation for their injuries. New Jersey has a two-year statute of limitations for personal injury claims, which applies to most cases. Failure to file a lawsuit before the end of the statute of limitations usually means a court will not hear a case. This also eliminates any leverage claimants have with an insurance company.
Fortunately, New Jersey law does provide some rare exceptions. Injured children usually have until two years after they turn 18 to file a personal injury lawsuit. Another exception occurs when the person responsible for someone's injury leaves the state for an extended time. A court might pause the statute of limitations to account for the absence.
The clock is ticking, so you must contact an attorney as soon as possible. Your personal injury accident attorney can review the facts of your case and determine if you qualify for an exception. Additionally, the sooner you choose to get a lawyer involved with your claim, the better evidence you will likely have. Finkelstein & Partners has in-house investigators to help ensure you have quality evidence to support your claim.
Types of Accidents in Madison, NJ, Personal Injury Accident Claims
Many scenarios can lead to a personal injury claim for residents of Madison, NJ. Finkelstein & Partners handles all types of personal injury claims, but we see some more commonly than others.
Examples of the most frequent type of accidents that lead to personal injury claims include:
Car accidents.

Many Madison residents commute to and from Newark or New York City. Heavy traffic in the area makes car accidents a regular occurrence when inattentive or impaired drivers are on the road.

Motorcycle accidents.

Motorcycle enthusiasts face accidents when they rely on their bikes as their primary mode of transportation or go for a joyride. Careless motorists are not looking for motorcycles and cause accidents when they make poor choices behind the wheel.

Pedestrian accidents.

Motorists have a legal duty to operate their vehicles safely in the presence of pedestrians. Whether shopping or dining on Main Street in Madison, pedestrians risk negligent drivers striking them and causing severe injuries.

Defective product accidents.

If a defective product, such as car tires, baby toys, or kitchen appliances, causes an accident and injuries, manufacturers might be liable for losses incurred because of the injuries.

Premises liability accidents.

Any time a person suffers injuries at a place of business, in another's home, or in a public space, they might have grounds for a premises liability claim. Slips and falls are the most common premises liability claim, but falling objects and other hazards can lead to dangerous injuries too.

Workplace accidents.

The legal team at Finkelstein & Partners has extensive workplace accident experience in New Jersey and New York. Regardless of where your accident occurred, we can help with your workers' compensation claim and search for potentially liable third parties.
Types of Injuries in Madison Personal Injury Accident Claims
Knowing if your injuries are serious enough to contact a lawyer sometimes troubles victims of negligence. You should follow your instincts—if you think you need a lawyer, you probably do. Regardless of the type of injuries you have suffered, it is best to consult with a personal injury accident attorney who can determine if you have a viable claim.
Injuries that can lead to a personal injury claim include:
Broken bones

Neck and back injuries

Spinal cord injuries

Chest injuries

Internal organ injuries

Head traumas and brain injuries

Severe burns
Fighting the Insurance Company After a Madison, NJ, Accident
Insurance companies do not stay in business by paying each claim that comes their way. Even when they know their policyholder is at fault for an accident or injury, they take every measure possible to deny or devalue a claim.
Depending on the circumstances of your accident, you might deal with auto, homeowners, or commercial business insurance carriers. Once you file a claim, the company will typically assign an adjuster to investigate your claim and decide whether to approve or deny your claim.
Insurance adjusters collect as much information as possible to find a reason to deny claims. They will ask you for a statement and request that you sign a waiver to release your medical records. It is common for adjusters to ask to record a statement, so they can search for a way to use your words against you and justify a low settlement offer or denial.
Let our lawyers handle your claim so you do not provide more information than necessary. For example, the insurance company might try to obtain your full medical history, but you only need to give them medical records that document the injuries included in your claim.
Making a quick, low-ball settlement offer is another common strategy insurance companies use to reduce the amount they pay on a claim. Accident victims, many of whom have high medical bills and lost income from missing work, find these offers attractive.
However, these offers typically do not offer fair compensation for losses related to injuries. They often come before doctors know the full scope of someone's injuries. Accepting an offer means waiving the right to sue for more money in the future, leaving some victims without the funds they need for medical treatment.
Consult a lawyer about all settlement offers, so they can review the language and ensure you get the maximum compensation possible for your injuries. Our personal injury accident lawyers can evaluate offers and often use them as a starting point for negotiations to get the most compensation for our clients.
What to Do After a Madison Accident
Regardless of whether you were in a traffic accident or suffered injuries in another type of accident, you should have already seen a doctor. Documentation of your injury is crucial for a positive outcome in your case, so you must follow the doctor's orders. Attend all doctor appointments and follow your treatment plan. If you deviate from the plan, the insurance company might try to devalue your claim.
The more information you can provide to your lawyer, the better they can help you seek compensation.
Bring as much of the following information to your initial meeting with Finkelstein & Partners, so we can support your claim and fight for maximum compensation for your injuries:
Copies of medical bills, pay stubs, receipts, and any other proof of economic loss related to your injuries.

A journal with daily entries that conveys the physical, mental, and economic struggles you have faced since your accident.

Copies of the police report, if applicable.

Photos and videos of the accident scene and visible injuries.

Contact information for any witnesses, especially if they are not listed on the police report.
It is always best to bring too much. Your lawyer can sort through your information and determine what to use for your claim.
Let a Madison Personal Injury Accident Lawyer Help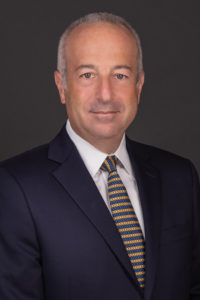 Finkelstein & Partners has extensive experience in the negotiation, settlement, and litigation of Madison personal injury accident claims. If you or a loved one has suffered injuries in a traffic accident or other type of accident, you need a personal injury accident lawyer on your side. We understand the physical, emotional, and financial challenges you will face in the coming weeks and months, and we have the resources to help you through this difficult time.
Contact us today at 877-575-9766 to discuss your case or reach out online through our contact form.
Finkelstein & Partners LLP Madison Office
1308 Durham Road
Madison, CT 06443

Review Us On Google
Finkelstein & Partners, LLP – Winning Serious Injury Lawsuits Since 1959