Following a New York construction accident, your life can change forever due to the debilitating injuries, excruciating pain, and astronomical medical bills that tend to result from these accidents.
Worse yet, while you should recover compensation for your harm and losses, victims of this ordeal often have no idea who they need to turn to for help or how a lawyer can assist them with obtaining the money they deserve.
For these reasons, we have created the following blog post. In it, we will go over everything you should know about hiring a construction accident attorney in New York, including when you should retain these legal professionals and how these lawyers can help you fight for your rights.
Hire a Construction Accident Attorney When You Are Trying To Figure Out If You Have a Valid Legal Claim After Your Accident
Knowing whether you can pursue legal action after a construction accident can present challenges. Fortunately, with an experienced construction accident attorney on your side, these lawyers can help you determine not only what legal options you have but the types of legal remedies you can pursue, especially after the following common New York construction accidents:
Falling From Heights
A leading cause of construction worker fatalities is falling, making up one-third of the industry's on-the-job deaths. These falls typically happen when a construction worker falls down a stairwell or an open-sided floor.
A Slip and Fall Accident
These accidents usually result when a worker slips, falls, and sustains injuries while on the same level because of debris, hazardous conditions, or a slick spot.
An Electrocution Accident
Studies have found that construction workers are almost four times more likely to be electrocuted than workers in all the other industries combined. These electrocutions usually happen when a construction worker or their equipment or tools come into contact with an exposed power line or electrical source. However, even indirect contact with wiring can also lead to devastating injuries.
An Automobile Collision
Motor vehicles running into a construction worker on the road is another common construction accident.
Because of a construction worker's proximity to moving vehicles, when a driver is operating their vehicle carelessly in a construction area, they are at a higher risk of hitting one of these workers.
A Scaffolding Accident
Although scaffolding is a common type of equipment found in the construction industry, and there are strict rules when it comes to using this type of equipment, falls from scaffolding still happen frequently.
Typically, these falls result from a lack of safety equipment, improper use, maintenance problems, and lack of supervision.
A Machinery or Power Tool Accident
Power tools and large machines are a fundamental part of construction work. However, when workers misuse these tools and machines, wear inappropriate safety equipment, or do not receive proper training to handle these tools, debilitating trauma can result.
Other Construction Accidents
While the above are some of the more common construction accidents in New York, they do not represent all the types of construction accidents that can result.
For instance, other construction incidents that can lead to significant injuries include workers getting hit by an object or falling tools, being caught-in-between machinery, and even overexertion.
Due to the variety of these accidents, the best way to figure out what legal action you can take is to discuss the circumstances of your construction accident with a New York construction accident lawyer. These attorneys can figure out what legal recourse you have and help you fight for the maximum damages you deserve.
Hire a Construction Accident Attorney When You Need Help Obtaining Compensation for Your Medical Treatments
Construction accidents can lead to significant injuries that can impact your ability to work, maintain relationships, and even live the life you always wanted.
While injury severity will usually depend on the circumstances of the accident, in general, some of the more common construction injuries include:
Traumatic brain injuries

Spinal cord trauma and paralysis

Broken bones

Neck and back injuries

Amputations

Severe burns

Lacerations

Soft tissue injuries

Post Traumatic Stress Disorder (PTSD)

Internal bleeding

Organ damage

Facial trauma

Toxic exposure to chemicals

Death
These injuries may require extensive, lifelong, or expensive medical treatment. After a construction accident, reach out to a knowledgeable construction accident lawyer as soon as possible. These attorneys can help you figure out not only how much financial recovery you need, but they can also help you fight for the maximum monetary damages to ensure you get the necessary medical care.
Hire a New York Construction Accident Attorney to Determine Your Legal Remedies
New York workers' compensation laws may limit your legal remedies following an on-the-job construction accident. Workers' compensation is a no-fault system that provides lifetime medical care and wage replacement benefits for those individuals that suffer a work-related illness or harm. However, by accepting these benefits, employees waive their rights to sue the employer for their monetary damages.
Yet, suppose the construction accident resulted from a third party's intentional or negligent actions, such as an accident due to a defective piece of machinery. In that case, you may also be able to file a lawsuit against the wrongful party. However, you cannot sue your employer or co-workers.
As a result, if a New York construction accident harmed you, discuss what happened with an experienced New York construction accident lawyer. A legal professional can figure out your legal options, then fight for the maximum compensation you deserve.
Hire a Construction Accident Attorney Before Time Runs Out
The statute of limitations restricts how much time a person has to bring a lawsuit. Construction accident victims only have three years from the incident to file a case in New York. If they do not file their suit within this time frame, they cannot pursue legal action to collect compensation.
However, depending on the facts of the accident, exceptions may also apply to this rule that can alter this statutory period and ultimately impact the amount of time you have to file your case. As a result, never wait to discuss your case with a skilled construction accident attorney. A legal professional can determine the deadline to file your lawsuit, then correctly prepare and submit all your legal motions and documents to the appropriate court before time runs out.
Hire a Construction Accident Attorney When You Need Help Going After the Financial Damages You Deserve
Unlike a workers' compensation claim, which only helps you recover compensation for a portion of your lost income and medical bills, a third-party lawsuit enables you to obtain payment for your actual and subjective losses. Take, for instance, these damages:
Economic Damages
These financial damages refer to payment for objectively verifiable losses that result from an accident.
These losses include:
Medical expenses related to emergency room stay, doctor visits, overnight hospital stay, surgeries, prescription medications, and other medical treatments

Lost wages

Lost earning capacity

Property damages

Rehabilitative therapy, such as occupational and physical therapy

The cost of obtaining substitute domestic services
Non-Economic Damages
These damages refer to payment for the subjective, non-monetary losses that result from the accident.
They include:
Pain and suffering

Loss of companionship

Loss of consortium

Loss of enjoyment and quality of life

Humiliation

Limb loss

Scarring

Disfigurement

Inconvenience resulting from these injuries
To determine which damages you may pursue after your construction accident, go over the facts of your accident with an experienced New York construction accident attorney. A lawyer can review state laws, determine what damages apply to seek in your case, and go after the maximum compensation you deserve.
Hire a Construction Accident Attorney When You Need Help Taking on the Insurance Company
Even after a construction accident, the insurance company will likely try to stop you from securing the compensation you need. Why? Because the insurance company is a business, and like other businesses, they want to obtain the most money they can. And the less they pay you, the more money they make. As a result, after a construction accident, the insurance company and their adjusters will try to find anything they can to use against you, so they can justify paying you the least amount of money possible or denying your claim.
Fortunately, you will not have to take on these insurance companies by yourself or deal with their deceitful practices on your own. Instead, an experienced construction accident attorney can help you not only understand what you need to watch out for from these companies, but they can handle these insurers for you and take over all negotiations with them. Ultimately, ensuring you do not say or do anything that can impact your case.
Hire a Construction Accident Attorney to Fight for the Justice and Money You Deserve
To bring a successful legal claim after a horrifying construction accident, you must understand the state laws surrounding these incidents and provide solid legal arguments to prove your case. However, this is probably the last thing you want to worry about.
Thankfully, with an experienced New York construction accident attorney, you will not have to take on this complex ordeal alone. Instead, with these lawyers on your side, you can focus on yourself and your recovery while these legal professionals help you fight for the justice and financial damages you deserve.
When you hire a legal team, it can:
Review your construction accident in detail and determine whether you have a valid legal claim and your legal options.

Answer your questions and concerns regarding the ordeal and your legal remedies.

Thoroughly analyze the situation and gather the details and evidence needed to show what happened, who was at fault, and the extent of your damages.

Deal with the settlement negotiations and pursue the maximum settlement you need.

Hire experts to substantiate your claim, including engineers, economists, and health care professionals.

Proceed to trial if the other side will not provide you with the money you need and fight for the successful resolution of your claim.
If you or a loved one sustained harm in a New York construction accident, do not deal with this challenging situation alone. Contact our qualified, knowledgeable injury law team today.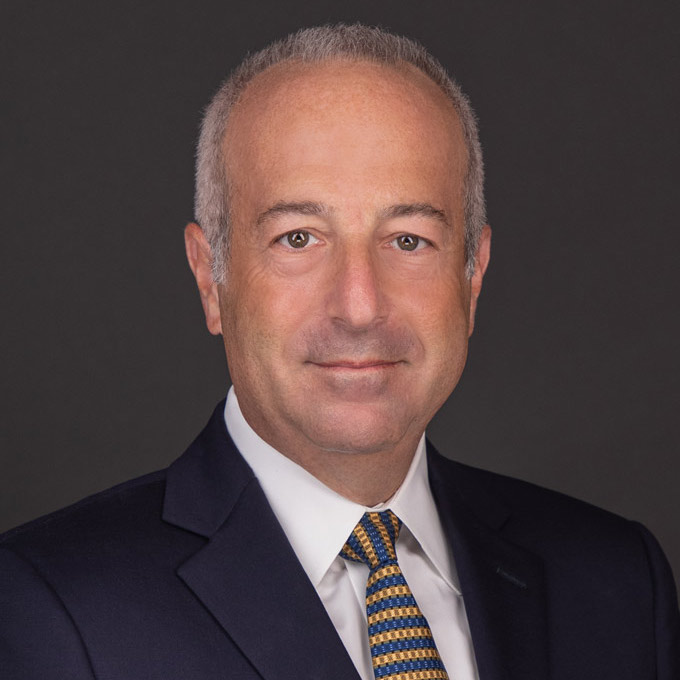 Mr. Finkelstein is the Managing Partner of Finkelstein & Partners, LLP. He has become a noted consumer activist through his representation of injured individuals against corporate wrongdoers and irresponsible parties.
An accomplished litigator, Mr. Finkelstein has represented Plaintiffs in wrongful death and catastrophic personal injury cases. He has successfully handled dozens of multi-million dollar cases.