NEW YORK (The Street)by Laurie Kilkowski — More than 1 million veterans are expected to transition out of military service by 2015, according to the International Franchise Association. And new research finds that the rate of entrepreneurism among returning military soldiers is falling. According to the Kaufmann Foundation, until three years ago, U.S. veterans generally started companies at higher rates than non-veterans did. In 1996, veterans represented 12.3% of all new entrepreneurs. In contrast, veterans comprised just 6% of new entrepreneurs in 2011, according a report released last week by the research organization. Kauffman attributes the declining numbers to several factors. For one, there is an increasing amount of non-veterans who are becoming entrepreneurs as a result of the financial crisis, therefore skewing the numbers. Additionally, large numbers of veterans are leaving the workforce for retirement. That means younger veterans have less support from "within their own community of veterans as they consider their own entrepreneurial ventures" and "fewer networking opportunities, mentors and funders among the older generations of vets," says Dane Stangler, director of research and policy at the Kauffman Foundation. Yet a host of organizations, financial assistance websites and the government are looking to encourage more veterans to start a business. Probably the best place for military vets to start for small-business assistance is with the Small Business Administration. Through the SBA's Office of Veterans Business Development, veteran-owned small businesses can get financing help, business training and mentoring and assistance with federal procurement programs. The agency is stepping up its efforts. This year, the SBA partnered with the U.S. Department of Veterans Affairs and the U.S. Department of Defense to develop a national entrepreneurship training program. Operation Boots to Business: From Service to Startup was piloted with all four military branches in summer and fall 2012 and will be rolled out next year. The SBA already partners with Syracuse University through its the Entrepreneurship Boot Camp for Veterans with Disabilities program. Now in its fourth year, the program also provides training on how disabled vets can start and grow a small business. Since 2009, the first year SBA partnered with Syracuse University, 434 service-disabled veterans have participated in the program. About seven other universities participate in the program. In terms of capital access, the SBA has backed more than 3,200 loans worth $2.1 billion to support veteran-owned small businesses through its flagship 7(a) loan programs and 504 loan programs. That includes the SBA's Patriot Express loans, which offer one of SBA's fastest turnaround times for approvals on loans up to $500,000 to small businesses owned by veterans, reservists and their spouses. Patriot Express loans can be used for most business purposes, including startup, expansion, equipment purchases, working capital, inventory or business-occupied real-estate purchases, the SBA says. Another helpful resource for veterans is SCORE's Veteran Fast Launch Initiative, which provides scholarships for veteran small-business owners to attend SCORE workshops and seminars. The initiative, launched in 2011 as part of the White House's Joining Forces campaign, SCORE, an offshoot of the SBA, provides mentoring to small business owners through 340 nationwide chapters and 12,000 volunteer mentors. Franchising is a popular employment option for returning military soldiers because of its reliance on proven systems and procedures, which the military also relies on. Through the International Franchise Association's VetFran program, franchise brands generally offer franchise fee reductions and other support for qualified military veterans. The IFA stepped up promotion of its VetFran program last year through the government-endorsed campaign Operation Enduring Opportunity. Under the initiative, the franchise industry committed to hiring within existing franchises and recruit as franchise business owners 75,000 veterans and military spouses, plus 5,000 wounded warriors, by 2014. More than 150 franchise brands across industries joined the IFA's VetFran program since the announcement of Operation Enduring Opportunity, bringing the total to 530 franchise brands that are now actively hiring and assisting military veterans to become franchise business owners. Since 2011, 4,314 veterans have been able to open up franchises through the initiative, the IFA says. "Successful franchises run on proven and structured systems, and members of the military are used to implementing systems, following procedures and striving for operational excellence, which leads to success in franchising," said IFA president Steve Caldeira. Still, for all the effort being put into motion to turn more military vets toward entrepreneurism, in the end it is all about money. Starting a business or a franchise requires savings that not many military vets (especially the younger veterans) are like to have. One new organization taking an initiative to help more veterans access capital is The Veterans Business Fund, a not-for-profit organization created to provide financial assistance to veterans. It plans to launch on Monday its first low-interest loan for veterans. The organization was established in response to the high unemployment rate among veterans, many of whom are skilled through their military experience to become successful small-business owners, but lack sufficient equity capital to qualify for a small-business loan. All principal and interest paid to the organization will be made available to future veteran entrepreneurs requiring assistance in meeting the equity requirements for a small-business loan. The fund was established by BoeFly, an online marketplace connecting small-business owners with more than 2,400 lenders, in conjunction with the IFA, SCORE, SunTrust (STI_) and others.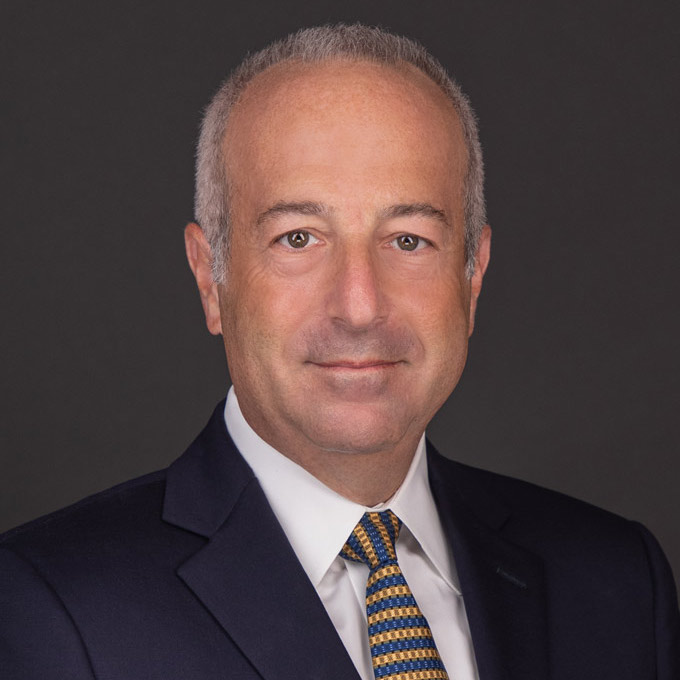 Mr. Finkelstein is the Managing Partner of Finkelstein & Partners, LLP. He has become a noted consumer activist through his representation of injured individuals against corporate wrongdoers and irresponsible parties.
An accomplished litigator, Mr. Finkelstein has represented Plaintiffs in wrongful death and catastrophic personal injury cases. He has successfully handled dozens of multi-million dollar cases.