New York Times Article by James Dao: While working with refugees and landmine survivors in Rwanda, Bosnia and Cambodia in the 1990s, a Rhodes scholar named Eric Greitens had an epiphany about teenagers in traumatic circumstances: the ones who fared best were the ones who helped others. Later, after he had served in the Navy Seals in Iraq and Afghanistan, Mr. Greitens had conversations with wounded troops, and a similar refrain emerged. If they could not return to active duty, they wanted to find a way to serve their communities. "They didn't use the word 'serve,' " he said. "They talked about becoming teachers, police officers, coaches. But serving is what they meant." So in 2007, after he got out of the Navy, Mr. Greitens and some friends used their combat and disability pay to start a nonprofit group called The Mission Continues. Its goal was not to give veterans emergency funds, social services or family vacations, like many other charities, but to engage them in public service — as a way of helping them heal. "Too many wounded veterans end up spending all day watching television, self-medicating, playing video games," Mr. Greitens, 37, said. "That's when many make their worst decisions." The Mission Continues, which provides stipends for veterans to work at nonprofit organizations, is one of an array of nonprofit groups created by Iraq and Afghanistan veterans to help other veterans return to civilian life by engaging them in civic service. (More will probably need such services as the combat mission in Iraq comes to an end and troops withdraw this year.) They include organizations like Tempered Steel, which recruits wounded veterans to give public talks about their injuries — whether amputations, blindness, severe burns or post-traumatic stress — as a way of breaking down stigmas concerning the disabled. Or Purple Heart Homes, a group founded by two friends who were injured in Iraq while serving with the Army National Guard that builds or rehabilitates homes for disabled combat veterans. Or Team Rubicon, a network of veterans and health professionals who travel to communities — from Haiti to Pakistan to Joplin, Mo. — devastated by natural disasters to provide emergency services. Psychologists and veterans advocates say there is a natural progression from military service to community or humanitarian work in the civilian world. Many troops enlist for idealistic reasons, wanting "to serve and protect." And even those who do not share those reasons still learn how to work in tightly bonded units to reach a common cause — a basic skill for community service. "Veterans believe in a team environment," said William McNulty, a former Marine who helped found Team Rubicon. "They want to be part of a team bigger than themselves." A 2009 survey by Civic Enterprises, a consulting firm to nonprofits, concluded that younger veterans feel a hunger for continued service. The survey found that 90 percent agreed that helping in their communities was important to them, yet nearly 7 in 10 said they had not been contacted by institutions that do such work. "Veterans are untapped natural assets," the survey said. Many psychologists and therapists say community work and volunteerism can also be deeply therapeutic for wounded veterans. Barbara Van Dahlen, a clinical psychologist who is the president and founder of Give an Hour, a nonprofit that provides free mental health care to troops, veterans and their families, said veterans overwhelmed by the wounds of war tended "to get caught up" in themselves. "To get the chance to do for others can be incredibly helpful in terms of providing perspective and giving meaning in life," she said. Jennifer Crane, 28, was a Navy veteran with post-traumatic stress disorder who became addicted to drugs and was homeless after leaving the Navy in 2003. Through Give an Hour, she started getting free therapy and improved so much that she e-mailed Ms. Van Dahlen to ask how she could help. "Share your story," Ms. Van Dahlen replied, and Ms. Crane became the group's first representative giving talks about her experiences. Today she also volunteers for a social networking site for military families called Families of a Vet. "It has been very therapeutic," she said of the work. "When you live with it inside your head, it's scary, it's isolating, debilitating. But when you put it out there, someone will always say: you helped me today." The Mission Continues engages disabled veterans in public service by giving them $6,000 stipends to work in nonprofit organizations for seven months and no longer, to prevent them from viewing it as "permanent support," Mr. Greitens said. Before they leave, they must develop "exit strategies" for postfellowship life. A study by Washington University of the group's first 52 fellows found that 7 in 10 continued their education after leaving the program and more than half volunteered at groups that provided social services or assisted veterans. Amanda Heidenreiter was an Army captain who became a Mission Continues fellow after she was medically retired in 2009 for a range of disabilities, including traumatic brain injury caused by a mortar attack in Iraq and severe back problems from lifting sandbags. During her fellowship, she worked with Paws for Purple Hearts, an organization that trains service dogs for disabled veterans. She found the work so fulfilling that she now volunteers as an outreach coordinator for the Mission Continues in the Washington area when she is not at her full-time job for an intelligence agency. For Veterans Day, she is recruiting 50 veterans to help spruce up a public school in Baltimore. "When I'm the project leader, I'm in charge again," she said. "I was afraid when I got out that I could not transition those skills." Jake Wood, a former Marine who served in Iraq and Afghanistan, got the idea for Team Rubicon while watching images of devastation in Haiti after the quake last year. "I realized I could handle myself in Port-au-Prince and they would be short on help," he recalled. Now he and Mr. McNulty want to expand the group by opening offices across the United States and dispatching its 600 volunteers to respond to domestic disasters. Its first office is scheduled to open in Kansas City, Mo., on Veterans Day. "We have no intention of being an employment agency," Mr. Wood said. "We're trying to empower veterans by improving their transition back into civilian life, first by continuing service, which is incredibly valuable to their mental health. But also by creating a community."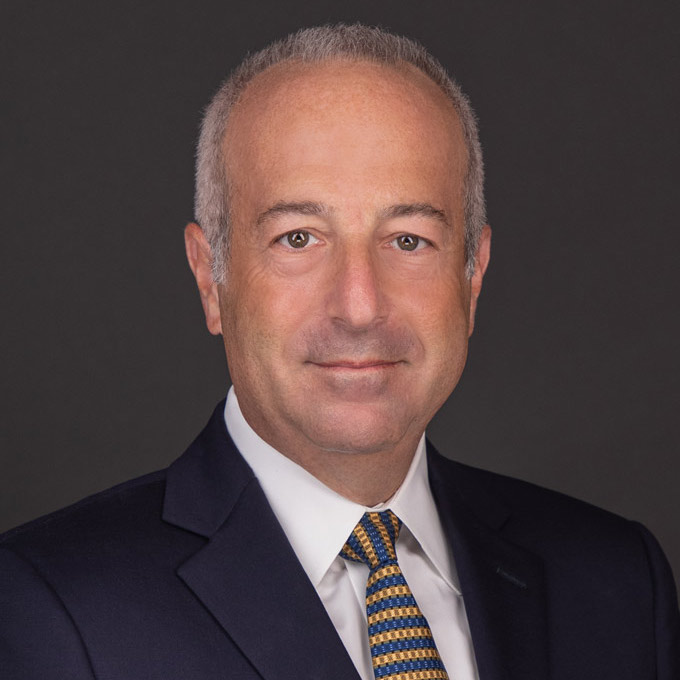 Mr. Finkelstein is the Managing Partner of Finkelstein & Partners, LLP. He has become a noted consumer activist through his representation of injured individuals against corporate wrongdoers and irresponsible parties.
An accomplished litigator, Mr. Finkelstein has represented Plaintiffs in wrongful death and catastrophic personal injury cases. He has successfully handled dozens of multi-million dollar cases.