Mr. Fromson is a Partner with Finkelstein & Partners, LLP, and participates in the firm's litigation regarding dangerous drugs.
Last week, Judge Sandra Moss rejected a request to dismiss the lawsuits of 4 women who claim they suffered breast cancer from drugmaker Wyeth's hormone therapy drug, Prempro. Wyeth, based in Madison, NJ, was acquired by drug company giant, Pfizer Inc., for $68 billion in October 2009. Finkelstein & Partners (F&P) represents several hundred women who sued Wyeth (and Pfizer) related to their use of Prempro and subsequent breast cancer. F&P's first trial resulted in a jury verdict of over $36 million. Now, this next round of cases involve women who reside in the State of Michigan and therefore are subject to Michigan laws that curtail a person's right to sue drug companies. Under Michigan law, a drug manufacturer can assert immunity if it establishes two conditions precedent: that its drug was approved for marketing and sale by the Food and Drug Administration ("FDA") and that the drug and its labeling were in compliance with FDA requirements. See Mich. Comp. Laws § 600.2946. The legislative analysis of Mich. Comp. Laws § 600.2946(5) indicates that the statute: [w]as enacted by the Michigan Legislature in 1996 as part of a comprehensive reform of Michigan's tort law. Senate Fiscal Agency Bill Analysis to S.B. 344 & H.B. 4508, at 1 (Jan. 11, 1996). The Michigan Legislature's express purpose was to immunize pharmaceutical companies that market FDA-approved prescription drugs from liability in a products liability suit. See Mich. Comp. Laws § 600.2946(5).  Rowe v. Hoffman-LaRoche, Inc., 917 A.2d 767, 774 (N.J. 2007). Michigan also had an added concern regarding its own economy as it "was concerned that unlimited liability for drug manufacturers would threaten the financial viability of many enterprises and could add substantially to the cost and unavailability of many drugs." Garcia v. Wyeth-Ayerst Labs., 385 F.3d 961, 967 (6th Cir. 2004).  Applying the above reasoning and legislative history to the cases brought by women from Michigan, the Prempro drugmaker sought to have their lawsuits dismissed. F&P opposed and defeated the motion. Motion to Dismiss Denied, says Judge. The parties submitted their briefing papers, and on December 15, 2010, the parties argued the case before Judge Sandra Moss in Philadelphia, where F&P has sought trials for the 4 Michigan women who suffered breast cancer after using Prempro.  Wyeth placed great emphasis on the fact that the Plaintiffs were residents of Michigan, but did not accord appropriate weight to the fact that Wyeth Pharmaceuticals and Pfizer engage in business nationwide, and they are incorporated or have principal places of business in states such as Pennsylvania, New Jersey, Delaware and New York.   So F&P emphasized that many states — not just Michigan — had interests in these lawsuits, and unlike the law in Michigan, all of these states would find that a drug manufacturer can be held liable for injuries caused by its product regardless of whether there was FDA approval.  F&P also argued that Wyeth's drug labeling for Prempro was not in compliance with the FDA approved label from 2000 until after the Women's Health Initiative (WHI) study was halted in 2002, when the risk of breast cancer with Prempro gained national attention. Indeed, Plaintiffs have consistently argued that Wyeth purposefully concealed, failed to disclose, misstated, downplayed, and understated the health hazards and risks associated with the use of Prempro to the FDA, well before the WHI study results were published. Thus, Wyeth should not get to hide behind the Michigan immunity statute and Judge Moss agreed.   The Court denied Wyeth's motion paving the way for trials in 2011, no doubt while Wyeth seeks an appeal from her ruling.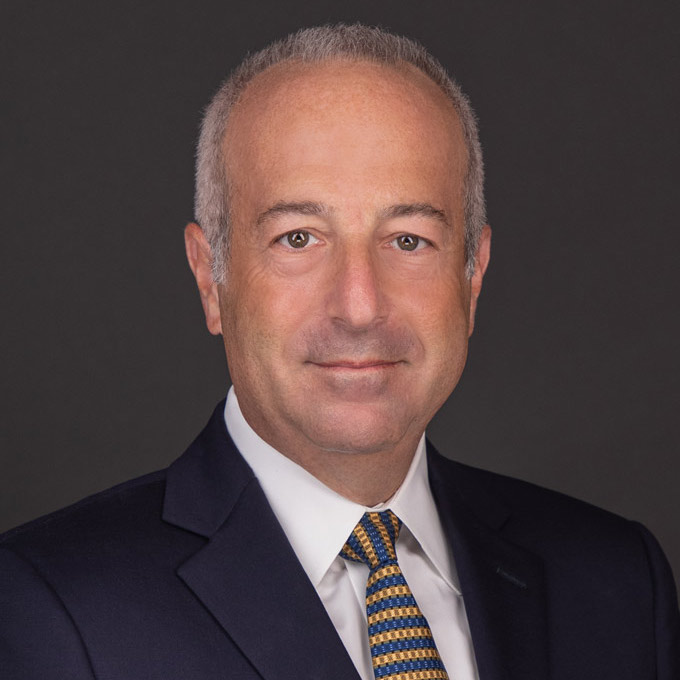 Mr. Finkelstein is the Managing Partner of Finkelstein & Partners, LLP. He has become a noted consumer activist through his representation of injured individuals against corporate wrongdoers and irresponsible parties.
An accomplished litigator, Mr. Finkelstein has represented Plaintiffs in wrongful death and catastrophic personal injury cases. He has successfully handled dozens of multi-million dollar cases.