Personal Injury Accident Lawyer in Edison
Driving to work, shopping at the grocery store, dining at one of Edison's restaurants, visiting a neighbor, and other common daily activities offer ample opportunities for preventable accidents and injuries.
Fortunately, many escape danger even when hazards are present. However, those involved can suffer serious and fatal injuries when accidents occur. Medical treatment, hospitalization, and lost wages create financial difficulties for victims of negligence on top of the physical and emotional pain that comes with severe injuries.
If you sustained injuries in an accident, New Jersey law permits you to take legal action to recover compensation from the negligent party responsible for your accident.
An experienced Edison personal injury accident lawyer from Finkelstein & Partners can help. We have fought for victims of negligence since 1959 and understand the challenges that surround personal injury claims. Contact us today to share the details of your Edison accident and injuries. We can review your claim and advise you on the best course of action for your situation.
Why Choose Finkelstein & Partners
Personal injury claims are complex, and navigating the legal process of recovering compensation can be frustrating, time-consuming, and complex. The Edison, NJ, personal injury lawyers at Finkelstein & Partners have advocated for the injured for more than 60 years.
Super Lawyers nationally recognize the firm's lawyers, and many belong to the exclusive Multi-Million Dollar Advocates Forum. Our dedication to client advocacy and seeking justice has led to tens of millions of dollars in settlement money and jury awards for our injured clients.
Recent case results include:
A $28.3 million settlement for an employee who was injured after falling 18 feet while replacing the roof on a church.

A $16.5 million settlement for the surviving family of a worker who died due to a defective machine.

A $13.5 million jury award for a client who had an ankle replacement and five shoulder surgeries after a rear-end car accident.

A $13.5 million settlement for a teen who had several broken bones that required multiple surgeries after the vehicle she was riding in crashed.

A $12.75 million settlement for a truck driver who needed to have his leg amputated below the knee after an accident during a routine delivery.
Finkelstein & Partners has the resources and know-how to help you recover damages after sustaining personal injuries due to negligence. Our firm is enough to handle menacing insurance companies and their vast legal teams. A skilled Edison personal injury accident lawyer can handle your claim while you put your efforts into healing and rehabilitation.
We pride ourselves on client service. We meet our clients in person but understand your ability to travel might be limited. We offer convenient virtual meetings when face-to-face meetings are impossible. Contact us to share the details of your case and schedule a free consultation.
Types of Cases We Cover
Personal Injury Accident Compensation
If you take legal action after an Edison, NJ accident, you can seek compensation for damages related to your injuries from the insurance company. Each case has different underlying facts and circumstances that impact the amount and types of compensation someone might receive.
Common damages in insurance settlements and jury verdicts include compensation for:
Medical expenses, including ambulance and emergency room services, hospitalization, surgery, X-rays, diagnostic tests, medication, follow-up visits, and travel expenses to and from the doctor and hospital.

Estimated future medical expenses for those who suffer a permanent injury that requires ongoing treatment and care, sometimes in a long-term nursing care facility.

Rehabilitation costs, including visits with physical therapists, occupational therapists, speech therapists, mental health professionals, and other specialists who help injured people cope with their injuries.

Lost wages for time away from work due to the accident, injuries, and rehabilitation.

Estimated future lost income for those who suffer a catastrophic injury that prevents them from returning to work or seeking employment in the future.

Pain and suffering.

Mental anguish.

Reduced quality of life.

Loss of consortium with a spouse, if applicable.
Factors that impact the amount and type of compensation someone can seek after suffering preventable injuries include:
Nature of injuries.

Those who suffer the most severe injuries typically have higher value claims and grounds to seek compensation for non-economic losses like pain and suffering and reduced quality of life.

Total economic loss.

The nature of an injury strongly correlates with total economic loss. Those with severe injuries typically have higher medical expenses because they must be hospitalized and often need surgery. Similarly, severe injuries lead to more lost wages from work, increasing the amount of economic loss.

Long-term prognosis.

Unfortunately, some people never fully recover from their injuries. Others suffer a catastrophic injury that prevents them from working. A poor long-term prognosis often translates to more compensation for those who sustain injuries due to negligence.
An experienced Edison personal injury accident lawyer can investigate your injuries, gather relevant documents, and consult with specialists to place an appropriate value on your claim and advise you on which damages apply.
Statute of Limitations for New Jersey Personal Injury Claims
Edison residents who have sustained injuries in an accident must take action swiftly for the best chance to recover maximum compensation for losses related to their injuries. A two-year statute of limitations applies to most personal injury claims in New Jersey. Missing this deadline almost ensures a court will not hear your case unless you qualify for one of the law's few exceptions.
Most parents file a claim on behalf of their child after an accident. However, New Jersey law permits 18-year-olds until age 20 to file a personal injury lawsuit for any injuries they suffered as a minor. If an at-fault party leaves the state, the law permits the court to pause the statute of limitations time clock to account for the absence.
If you are worried about a looming statute of limitations deadline, your attorney can review your claim and advise you if your situation warrants an exception.
Types of Accidents in Edison Personal Injury Accident Claims
A wide range of situations can give rise to a personal injury accident claim. Finkelstein & Partners accepts all types of personal injury cases, but we see some claims more often than others.
Types of accidents that frequently lead to Edison, NJ, personal injury accident claims include:
Car accidents.

Many Edison residents travel to and from New York City for work because it's less than an hour away. Heavy commuter traffic is dangerous for drivers when some make poor choices behind the wheel.

Motorcycle accidents.

Bikers who live in central New Jersey often enjoy pleasure rides on their motorcycles and some even use their bikes as their primary mode of transportation in the summer months. Inattentive and impaired drivers don't see motorcycles, sometimes causing dangerous and fatal motorcycle accidents.

Pedestrian accidents.

Whether shopping at one of Edison's many shopping malls, strolling along historic Amboy Avenue to visit the farmers' market, or visiting one of the area's large resort hotels, pedestrians risk accidents and injuries from careless drivers.

Defective product accidents.

Product manufacturers open themselves to liability for damages when consumers suffer injuries from a defective product.

Premises liability accidents.

Slip and falls are the most frequently occurring premises liability accidents, but any accident that occurs on someone else's property can lead to a premises liability claim. This includes hotels, restaurants, theme parks, private residences, and more.

Workplace accidents.

The personal injury accident lawyers at Finkelstein & Partners can help employees with workers' compensation claims and evaluate cases for third parties who might be liable for damages. We can also help Edison residents who work in New York.
Types of Injuries in Edison Personal Injury Accident Cases
If you have recently sustained injuries, you might be uncertain if they are severe enough to warrant hiring a personal injury accident lawyer. Listen to your instincts. If you think you need to hire an attorney, you probably have a viable claim. However, it costs you nothing to consult with a lawyer who can evaluate your claim.
Examples of injuries that can give rise to a personal injury accident claim include:
Broken and crushed bones, especially those requiring surgery

Neck injuries

Back and spinal cord injuries

Internal organ injuries

Burns

Amputations
Fighting the Insurance Company After an Edison Accident
Insurance companies use every possible strategy to protect their bottom line, including denying and devaluing claims even when their policyholders cause an accident or injuries. Depending on what event led to your injuries, you might have to deal with an auto insurance company, a homeowners insurance company, or a commercial business insurance company.
Once you or the policyholder file a claim against the policyholder's coverage, the carrier will assign a representative or adjuster to investigate the claim and decide whether to approve it.
The representative will gather as much information as possible with the goal of having to pay the least amount possible on the claim. You can expect them to request a recorded statement from you and for you to sign a waiver to release your medical records. Protect the value of your claim by letting an attorney communicate with the insurance company.
Your lawyer will ensure the insurance company does not get more information than they need. For example, you do not have to let them record your statement and you only need to provide medical records related to your injury.
One common tactic insurance companies use to reduce the amount they payout on a claim is to offer a claimant a quick settlement soon after an accident. This is especially common when the insurance company has completed its investigation and has determined its policyholder is at fault for an accident and injuries. They present an attractive settlement offer for those who are struggling financially, hoping claimants will take the money and run. However, the amount is typically much lower than the value of a claim.
Accepting an early settlement offer poses two related problems.
First, you must waive your right to sue for future compensation for the same event and injuries when you accept a settlement offer. Second, these offers come in before someone knows the full extent of their injuries and their long-term prognosis.
If you accept a settlement offer too soon and end up with a catastrophic injury that prevents you from returning to work, you have no way to seek additional compensation. Similarly, if you require multiple surgeries, you might be left without the funds you need for medical expenses and day-to-day living.
Personal injury lawyers have experience dealing with insurance companies and can anticipate the tactics they will use to devalue or deny a client's claim. It's best to consult with an attorney to handle communications, help you through the claims process, and evaluate any settlement offers. In many cases, a skilled attorney can negotiate a higher settlement for their clients.
What to Do After an Edison Accident
After an accident, you must protect the value of the claim.
These guidelines can prevent insurance companies from denying your claim and give you the best chance of receiving maximum compensation for your injuries.
Attend all doctor's appointments and follow your treatment plan. This also includes visits with specialists, like physical therapists.

Keep copies of medical bills, payroll information, receipts, and anything else that proves economic loss related to your injuries.

If you were in a traffic accident, get a copy of the police report.

Keep a daily journal about the physical, emotional, and financial struggles you have faced.
When you contact us for a free consultation, make sure to provide everything you have saved. You should also provide your lawyer with any contact information you have for witnesses and any photo or video evidence you have of the accident and/or your injuries. Your lawyer can sort through the information and advise you on what things you need for your case.
Contact an Edison Personal Injury Accident Lawyer Today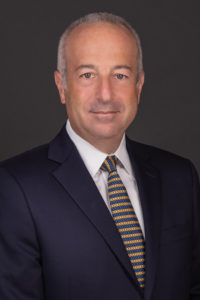 If you or a loved one has suffered injuries in a traffic accident or other type of accident, you need a personal injury accident lawyer to advocate for you. Finkelstein & Partners have the compassion and resources to help you through this difficult time. Contact us today at 877-575-9766 to discuss the details of your claim or submit your information online through our contact form.
Finkelstein & Partners LLP Edison Office
1929 Highway 27
Edison, NJ 08817

Review Us On Google
Finkelstein & Partners, LLP – Winning Serious Injury Lawsuits Since 1959