Personal Injury Accident Lawyer in East Meadow
East Meadow not only has some of the most expensive real estate in New York, but often the prices of homes in this area are among the most expensive in the nation. While money often seems to be no object in East Meadow, it cannot protect the residents of this area from becoming injured in an accident caused by someone else's negligence.
If you have been injured, New York's personal injury claims process is the avenue to take when seeking compensation for your injury's financial and psychological costs. An East Meadow personal injury accident lawyer from Finkelstein & Partners can help you understand this process and the type of services our firm can provide to assist you with your claim. For more than 60 years, we have provided our clients with personal service and high-quality legal representation.
About Finkelstein & Partners
At Finkelstein & Partners, we defend victims by pursuing fair compensation and justice in the name of our clients. With over 60 years of experience, we are confident in our ability to bring knowledge and know-how to any personal injury claim. Every case is unique, so we cannot guarantee results. However, we can promise that we will provide transparency, compassion, and efficiency to any claim we take on.
Our results speak for themselves.
Here are just a few of our recent settlements and awards:
$8.9 million in an automobile collision case

$8.3 million in a child pedestrian case

$6.8 million in a truck crash

And many more
Visit our results page for additional examples of our long list of successes. When you're ready, please call us to get your free case evaluation. We're ready to serve you.
Types of Cases We Cover
What Types of Personal Injury Claims are Common in East Meadow?
Personal injury law is a broad umbrella covering several cases in which another's negligence injures someone. Here is a look at some of the most common types of personal injury accidents occurring in East Meadow.
Traffic Accidents
The sixteen miles of Hempstead Turnpike extending across Long Island are among the most dangerous roadways for all types of roadway users in the East Meadow area, particularly for pedestrians.
While efforts have been made to make this road safer, accidents continue to occur in areas such as the intersection with Merrick Avenue. Nassau County ranks among the counties in New York with the highest number of fatal traffic accidents, with 78 fatal accidents on its roadways in a year.
Traffic accidents can involve all types of roadway users, including the operators of passenger vehicles, commercial trucks, buses, taxis or rideshares, motorcycles, bicycles, and pedestrians.
Some of the most common causes of traffic accidents in East Meadow include:
Speeding

, which results in the

deaths of more than 9,400 people a year

and is considered a factor in around one-quarter of all traffic fatalities in the U.S. Speeding not only reduces the time a driver has to see a hazard on the roadway but also increases the distance the car will travel from the instant the driver depresses the brakes until the brakes can pull the vehicle's weight to a safe stop, as well as the severity of a crash that occurs. Speeding also makes it difficult for other drivers to determine a safe gap in traffic to enter the roadway.

Texting and driving

, which is a common distraction. Driver distractions include anything that causes the driver to take their hands from the wheel, their eyes from the road, or their mind from driving safely. Texting is a severe issue because it poses all three types of driving distractions. In fact, in the time it takes a driver who is traveling at highway speeds to read or reply to a text, they will have traveled the length of a football field without paying attention to the road.

Driving under the influence of alcohol or drugs

, which results in about 28 deaths and hundreds of injuries each day in the U.S. Alcohol and drugs can create deficits in the skills a driver needs for the safe operation of a motor vehicle, including the ability to brake effectively, to maintain a single lane of travel, track moving targets, or make good driving decisions.
Defective Products
Manufacturers of products available for purchase by East Meadow residents are another common cause of personal injury claims. Each year in the U.S., approximately 11 million people are treated in hospital emergency rooms for injuries resulting from product defects, according to the National Safety Council.
Most of the products that resulted in injury were the type of products people use every day, such as stairs, ramps, landings, beds, pillows, mattresses, chairs, sofas, soaps, detergents, television sets and stands, cooking ranges, and ovens. Other common sources of product liability claims include the parts used on motor vehicles, medications, medical devices, and food products.
Three defects can give rise to a product liability claim, including:
Design defects, which occur in the engineering phase of the product and affect all products made using that particular design.

Manufacturing defects, which occur as the result of an error or irregularity in the manufacturing process and generally impact the entire lot or group of products that were manufactured at the time when the defective process was in place.

Packaging defects, which usually involve issues with the packaging label, such as incomplete instructions for use or a failure to warn the consumer of known hazards associated with the product's use.
Premises Liability
East Meadow has many properties, including private residences, commercial businesses, and even public property. All owners or possessors of these properties have a common responsibility to prevent their guests from incurring injuries due to hazardous property features.
Property owners should regularly inspect the property and promptly repair or mitigate discovered hazards. Property owners or possessors also must provide prompt and prominent warnings of existing hazards that have not yet been repaired.
Many types of premises liability accidents can occur due to a neglectful property owner or manager, such as:
Slip and fall accidents

, which are the most common type of premises liability claim, occur when someone slips or trips and falls as a result of a property hazard such as water or other liquid on the floor; worn or torn flooring material, obstacles in the walkway, poor lighting, defective staircases, cracks in sidewalks, and potholes in parking lots.

Swimming pool accidents

, which can include accidental drownings due to lack of enclosure or supervision, injuries caused by body parts or clothing becoming entrapped on the pool's drain or filter, or injuries occurring from slip-and-falls around the pool.

Elevator and escalator accidents

, which can occur as a result of defects involving the mechanical parts of the apparatus, as well as clothing getting caught in the elevator doors or the conveyor belt of the escalator.

Injuries caused by fires

that resulted from faulty wiring, defective appliances, or the failure of the property owner or possessor to provide smoke detectors, fire extinguishers, and adequate fire escape routes for guests.

Negligent security

, which involves a property owner's responsibility to take reasonable actions to protect guests from injuries caused by a criminal activity known to take place in the area. Common actions that can be taken to protect guests from criminal activity include placing surveillance cameras around the property; providing locking windows and doors for hotel rooms or apartment units, and providing security patrols in parking lots.

Dog bites

, which are generally compensated through the dog owner's homeowner's or renter's insurance policy. New York follows the "one bite rule," which means that individuals can only be liable if their dog bites someone if they have reason to know that the dog is capable of being aggressive. Essentially, this allows the dog "one free bite" before its biting behavior results in legal liability for its owner.
Workers' Compensation
In most cases, if an individual gets injured on the job, they can receive compensation through the state's Worker's Compensation Program. This program requires most employers to obtain an insurance policy on behalf of their employees that will provide medical and wage loss benefits to the worker if they become injured, regardless of who was at fault for the condition that caused their injury.
These benefits include:
All reasonable medical expenses related to treating the injury include providing medical or dental care, surgery, assistive devices such as crutches or glasses, hospitalization, prescription medication, physical therapy, and rehabilitation.

If workers are required to miss at least seven days due to a work-acquired injury or illness, they are entitled to receive a portion of the wages lost due to the missed work. The amount of wage replacement available after an injury is two-thirds of the worker's average weekly salary for the year before the damage occurred.

Death benefits for a worker's family members who suffered a fatal accident on-the-job, including wage replacement and a funeral and burial benefit of up to $12,500 in Nassau County.
Occasionally, if an injury is caused by a third party (someone who is not the employee's coworker or employer), victims can seek compensation through New York's personal injury claims process. An attorney who is experienced in both types of claims can advise you of the process you should use to seek compensation for your injury.
Wrongful Death
When an individual dies due to someone else's negligence, their family members can seek compensation for the expenses and impacts of the loss through the wrongful death claims process. A wrongful death claim is filed by a personal administrator (executor) of the deceased's estate on behalf of the family members.
The types of compensation that claimants can seek through this type of claim include:
Medical expenses from the treatment of the deceased's final injury.

Funeral and burial expenses.

Loss of financial contributions to the family.

The value of support and services that were provided by the deceased.

Lost inheritance for the deceased's children.

Conscious pain and suffering that was experienced by the deceased before death.

Interest on the award, calculated from the date of death.
The Personal Injury Claims Process
Most personal injury claims begin as a demand for payment of the claim's value from the at-fault party's associated liability insurance policy. Upon receiving the demand, the insurance company will generally assign an adjuster to evaluate the claim and determine the amount of compensation owed to the claimant for the expenses and impacts of their injury.
The adjuster has three options after reviewing the claim:
Accept the liability of their insured and pay the claim as demanded.

Deny the claim and provide a reason for the denial to the claimant and their attorney.

Offer a settlement. A settlement is an out-of-court resolution to a claim that is usually less than the claim's full value.
Suppose the at-fault party's insurance carrier fails to pay the claim in full or provides a settlement offer that fairly compensates the claimant for their injury. In that case, it can be filed in civil court as a personal injury lawsuit, which will place decisions regarding liability and compensation in the hands of a jury or judge.
In New York, individuals seeking compensation through a personal injury lawsuit have three years from the date of the injury to file their claim in court. In comparison, the statute of limitations on wrongful death claims is two years from the date of death.
You must file your claim within that timeframe. Letting the statute of limitations expire means forfeiting the right to use the court system to seek compensation. Without the ability to take the claim to court due to missing the statute of limitations will often result in the insurance company refusing to pay the claim.
How Serious Does an Injury Have to Be to File a Claim?
Many people hesitate to file a personal injury claim because they do not think their injuries are severe enough. However, if your injury resulted in missed work, medical expenses, or psychological impacts, it is serious enough for a claim.
The legal team at Finkelstein & Partners works on various cases, from straightforward claims to multi-million dollar product liability settlements and everything in between.
We Can Help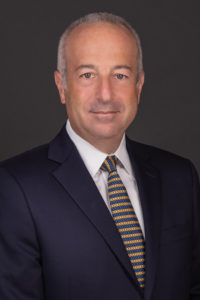 If you've experienced an injury in East Meadow due to someone else's negligence, we know how overwhelming it can be to try and recover from injuries while also trying to figure out how to make ends meet. Let an experienced personal injury accident lawyer from Finkelstein & Partners explore your legal options with you. For a free case evaluation, contact us online or by calling 516-542-1295. Reach out to Finkelstein & Partners today to get started.
Finkelstein & Partners LLP East Meadow Office
90 Merrick Avenue, Suite 601
East Meadow, NY 11554

Review Us On Google
Finkelstein & Partners, LLP – Winning Serious Injury Lawsuits Since 1959