Snowy drives can really be beautiful ones, but they can also wreak havoc on the roads. Help improve your winter driving safety by following these basic tips:
Prepare Your Vehicle: If you know you will be driving a lot this winter, equip your vehicle with the proper safety features such as snow  tires, anti-lock brakes, traction control a winter survival kit, snow shovel, ice scrapper and jumper cables. Check out our list of must-have features on your car this winter.
Clear Ice & Snow Off: Before heading out, clear any ice and snow off your car so you can see out of all your windows! Also, it's important to clean any ice or snow off the top of your car so that you are not sending snow or ice flying off your car at the vehicle behind you.
Use Headlights: Use your headlights and be sure to clean them off to improve visibility.
Avoid Using Cruise Control: You should be in control in poor weather conditions, as you may need to slow down suddenly or take it slow on certain roads/curves.
Know How to Brake in Slippery Conditions: Vehicles with anti-lock brakes operate much differently than ones without. Read the owner's manual to your vehicle on how to brake properly in slippery conditions.
If Your Stuck, Stay in Your Car: If you find yourself stuck in a snowstorm, stay in your car and wait for help to arrive. There is a danger of carbon monoxide poisoning if snow blocks the exhaust pipe and can enable the gas to build up in your car. So open your window slightly and make sure the pipe is clear of any snow or ice.
Keep Windshield Washer Fluid Handy: Always keep a few extra jugs of washer fluid in your truck!
Be  Cautious on Bridges and Overpasses: Reduce your speed significantly and take it slow! There is usually a build up of ice on bridges and overpasses and the wind is usually not in your favor!
Never Pass Snow Plows or Sand Trucks: They are on the road to help you! The road in front of the plow or truck could be worse than the road behind them.
Always Tell Someone Where You Are Going: If you must head out in poor conditions, let a family member or friend know where you plan on going and when they should expect you to arrive.
Never EVER Use Your Phone While Driving: Lastly, never ever text or use your phone while driving in poor conditions, let alone any condition! Put your phone away or on silent so you aren't tempted to check it. In snowy conditions, you should be focusing on the road and  the road alone.
If you or a loved one has been seriously injured in a motor vehicle accident due to the negligence of another driver, call us today for a free consultation. Get more safety tips on Travelers.com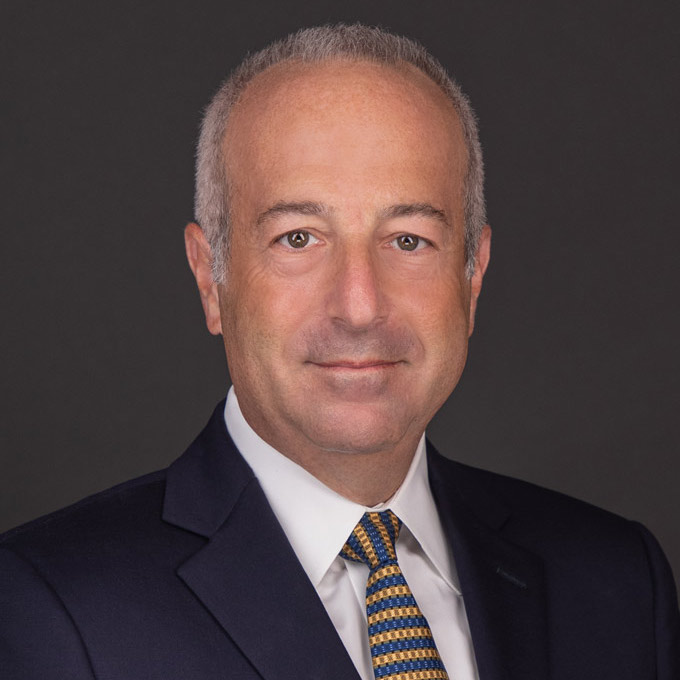 Mr. Finkelstein is the Managing Partner of Finkelstein & Partners, LLP. He has become a noted consumer activist through his representation of injured individuals against corporate wrongdoers and irresponsible parties.
An accomplished litigator, Mr. Finkelstein has represented Plaintiffs in wrongful death and catastrophic personal injury cases. He has successfully handled dozens of multi-million dollar cases.