Construction sites are dangerous places. Equipment, materials, and people abound on a work site. Anything that deviates from the norm or goes wrong can trigger a severe hazard and result in a fall. Falls of all types and from varying heights are the most frequent cause of death at a construction site in New York. Workers, inspectors, and anyone coming and going within or near a construction site are at risk of harm from potential falls. 
While employers are responsible for ensuring the safety of their workers, they are not the only parties in charge of work at a site. The reality is that other contractors, equipment operators, and others working for other companies can endanger construction workers and increase their risk of falls. For example, if your loved one dies in a construction work site accident due to a fall or any other cause you believe is the fault of a third party, you may be eligible for compensation under the law. Connect with a construction site accident lawyer at Finkelstein & Partners today to discuss your case.
The Risk of Fatal Injuries from a Fall on a New York Construction Site
Nationally, falls account for the highest incidence of fatal injuries within the construction industry. The CDC reports that falls caused over 36 percent of deaths in one year at construction sites.
In New York, the percentage of fatalities attributed to falls in construction accidents accounts for over 38 percent of deaths in the industry. In just one year, 13 construction workers in New York lost their lives in a work-related accident. Five of those deaths took place in falls.
Construction is a demanding line of work that presents many inherent dangers. Unfortunately, in many cases, when a worker loses their life in a fall, it is due to the failures of others to maintain a safe environment and prevent an avoidable accident.
In most cases, when a worker dies on the job, a family has a claim under worker's compensation insurance. However, if a party other than the employer caused the death of your loved one, you can hold that individual or entity responsible.
Most Likely Causes of Falls at a Construction Site
Construction workers understand the risk of the job, and many have years of experience working at construction sites and know the everyday dangers they can face in their day-to-day work duties.
Unfortunately, the cause of many falls is not expected and can happen because of the preventable negligence of another party. Unlike falls that can result in minor to moderate injuries in other circumstances, the significant heights and hazards within a construction site often lead to deadly injuries to a victim.
How a fall occurs and the events leading up to it are pertinent to a case because they can show whether or not a third party's negligence led to your loved one's injuries and death. Looking closely at the cause of your loved one's fall will be essential to a wrongful death compensation claim. However, for worker's compensation death benefits, the fault is not an issue or relevant to moving forward with the claim.
Common causes of falls at construction sites include:
Dangerous equipment or machinery –

The presence and operation of machinery and hazardous tools can prompt a fall from an unsuspecting worker in the path of a negligent operator of this type of equipment. Forklifts, cranes, power tools, and other equipment used in construction sites can lead to falls of workers in the vicinity of its use on the property.

Unsafe conditions –

Although a construction site is inherently dangerous, and workers must remain cautious at all times, it is also the duty of any contractors and third parties working on or entering the premises to maintain safe conditions. For example, leaving scattered debris, failing to clean up after work, or creating trip or fall hazards can endanger workers going about their duties. This can harm or kill workers who don't see the dangerous condition.

Failure to keep workers safe –

Each construction site must abide by OSHA regulations to maintain a safe working environment for employees, contractors, and visitors. In addition, OSHA regulates and creates safety standards for various industries, including construction. If an

OSHA violation

 occurs, not only can the party responsible suffer penalties, but it may be possible to use this information to support your claim.
Why Are Falls the Most Common Construction Site Accident?
Falls are most likely to end in fatality because of the heights and precarious situations in which workers must do their jobs. Any failure of a railing, flooring, harness, or other safety equipment or mechanism can cause a sudden drop from heights by a worker with little to no chance of survival.
Even falls that do not appear to occur from significant heights can result in a fatality when a worker lands in a dangerous area or catapults forcefully due to heavy machinery and equipment used at the time. While there is significant focus on work sites and organizations such as OSHA to prevent falls, too many circumstances can lead to this unfortunate tragedy; oversight will not always catch all potential negligence by parties involved in a project.
Other Types of Construction Site Accidents That Can Lead to Death of a Worker
While falls are the most common cause of death at a construction site, they are not the only source of construction work fatalities. Construction sites can have numerous scenarios that can endanger workers' daily lives. Any worker's death at a construction site with a negligent third-party cause may be grounds for a wrongful death claim against the party responsible.
Examples of other causes of fatal injuries at construction sites include:
Electrocution

Exposure to hazardous chemicals or substances

Motor vehicle or machinery collisions

Falling objects

Dangerous tools and other equipment
Can You Sue Your Loved One's Employer After a Fall at Work?
In most cases of a construction worker's fall death, the victim's direct employer can not be legally liable for personal injury or wrongful death damages under the law. In most of these cases, the worker's compensation laws of the state protect your loved one's employer.
In New York, the law requires that almost all employers must carry worker's compensation insurance to protect their workforce in the event of injury or death while on the job. The motivation for employers to have this insurance is to shield them from personal liability in the event an accident such as a fall occurs. The exception to this protection is any company that does not carry worker's compensation insurance as required by law. If a company fails to maintain the proper insurance, it can then be liable for the wrongful death damages of the employee and their surviving family.
In most cases, you cannot sue the employer of your loved one for their death. You may have standing as the victim's family to file for worker's compensation death benefits to cover certain losses and expenses following the workplace accident.
If Your Loved One Dies in a Construction Site Fall or Other Accident, Can You Recover Compensation?
Beyond the worker's compensation death benefits you may be eligible for following the death of your loved one while working in construction, you may also have a wrongful death case depending on the circumstances leading up to the fall. Construction sites employ many different companies and parties to get the project done, and each of these individuals and entities has the same duty to protect all workers on the site, not just their own.
If your family member suffers harm at the hands of a third party at a construction site, you may be able to file a wrongful death claim or suit against them. You may not know why your loved one died or what led to their death. A construction accident attorney can guide you to pursue compensation through a worker's comp death claim or wrongful death claim, but they can also help you discover who may be liable for the death of your loved one.
What Compensation Can a Wrongful Death Claim Recover?
Worker's compensation death benefits revolve around the funeral and burial expenses of the victim and a percentage of the deceased's income. The compensation a surviving family can receive, while still significant and helpful in providing financial security for the future, has substantial limitations.
However, suppose a case for a construction fall death also opens the door to a potential wrongful death claim. In that case, you may be eligible for additional compensation not covered by worker's compensation insurance. Your attorney can help you determine what damages you may recover and the extent of those wrongful death damages against the party liable for your loved one's death.
Compensation for a construction accident wrongful death case can include:
Medical expenses

Funeral expenses

Loss of familial support and guidance

Loss of future income and future income potential

Loss of benefits or inheritance
Who Can Bring a Wrongful Death Claim for a New York Construction Site Fall?
A wrongful death action or worker's compensation death claim is not open to anyone with a relationship with the victim. The statutes of New York identify the parties eligible to seek compensation and benefits under the law and which party has priority over others when there are multiple surviving family members. A New York construction accident attorney can help you determine if you are eligible to seek compensation after the sudden death of a loved one in a construction fall incident.
How Much Time Do You Have to Initiate a Wrongful Death Construction Accident Case?
When it comes to a construction accident death case, you must consider the deadline the law will impose on you for seeking compensation. Worker's compensation insurance claims and wrongful death action lawsuits are two separate processes of seeking compensation.
Under New York law, however, both have similar time limits. In most cases, you have two years from the date of your loved one's death due to a construction-related fall to file a claim for worker's compensation death benefits and/or file a wrongful death suit against the party liable for the death. Seeking the help of an attorney as soon as possible following a fatal construction accident can help you ensure that you remain within the limitations of the law and preserve your rights to seek compensation.
Should You Contact a Construction Accident Attorney in New York For Assistance?
The tragic and sudden death of your family member in a construction accident fall can overwhelm you. You are grieving and working through this sudden loss. It takes an emotional and mental toll.
You do not need to figure everything out on your own. Seek the help of a qualified and experienced construction accident attorney as soon as possible.
An attorney working on your behalf can help manage your case and take the appropriate action to get the compensation you will need for you and your family's future. Deciphering the best path to seek compensation after a loved one's work accident loss can be confusing and challenging to navigate without a lawyer.
Contact a New York personal injury law firm for your free case consultation and to discuss what options may be available to you. Whether a worker's compensation claim, a wrongful death action, or both, an attorney might be able to help you through the process and fight for the compensation you and your family deserve.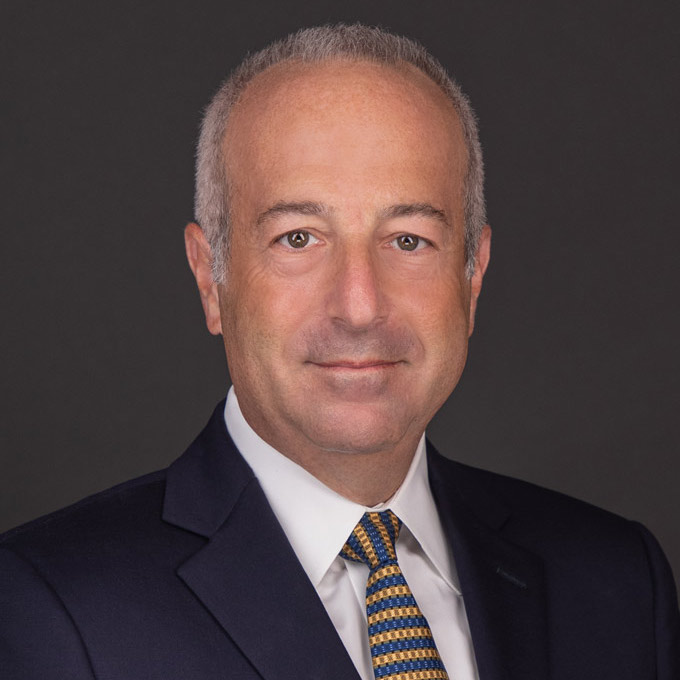 Mr. Finkelstein is the Managing Partner of Finkelstein & Partners, LLP. He has become a noted consumer activist through his representation of injured individuals against corporate wrongdoers and irresponsible parties.
An accomplished litigator, Mr. Finkelstein has represented Plaintiffs in wrongful death and catastrophic personal injury cases. He has successfully handled dozens of multi-million dollar cases.