Malpractice cases are actions against medical professionals or entities causing harm to another because of negligence, carelessness, or recklessness.
Patients have an absolute right to expect treatment and care per the provider's knowledge and skills. However, being dissatisfied with a physician's or medical provider's performance or with the results of treatments does not necessarily equal malpractice.
Harmed patients may hold any number of people responsible if the medical professional's actions (or lack of action) fall below an acceptable standard of care.
Who Is Responsible In a Medical Malpractice Claim?
You may sue the person whose actions directly caused documented harm.
This may include a physician who failed to diagnose a severe illness, a surgeon who performed an unnecessary procedure, a nurse who was unable to monitor a patient's vital signs, an anesthesiologist for failure to sufficiently sedate a patient, a pharmacist for filling a prescription inaccurately, a radiologist for misinterpreting an X-ray reading, a physician's assistant who failed to check patients medical chart, or a paramedic or emergency medical technician for failure to follow standard evaluation protocols.
Everything related to patient care matters—if a doctor overlooks, delays, or does something wrong, an adverse effect could result.
A Society to Improve Diagnosis in Medicine report shows that one in three malpractice cases with serious patient harm is due to a misdiagnosis. Those who believe a medical error resulted in an incapacitating injury may need a medical malpractice lawyer for direction, clarification, and assistance.
What Are the Most Misdiagnosed Medical Conditions?
Medical research indicates cancers (especially lymphoma, breast cancer, sarcomas, and melanoma), infections, and vascular events are the top three misdiagnosed conditions. Diagnostic errors affect at least one in 20 U.S. adults. About 12 million Americans suffer a diagnostic error each year in primary care alone.
Other frequently misdiagnosed conditions include:
Pulmonary embolism
Stroke
Aortic dissection
Heart attack
Depression
How Long Does a Medical Malpractice Case Take?
Malpractice claims are highly complicated. Given the number of potential sources of negligence and the intricacies of medical records, the discovery phase of a claim can sometimes take over a year to complete.
Every person's story is unique, and it is in everyone's best interest to take the time to do whatever it takes to do things right. There are no guarantees, and there is no benchmark number to use as a frame of reference.
After a medical malpractice attorney has had the opportunity to review the particulars of a potential case, it may be possible to make an educated guess as to how long a lawsuit will take to reach a settlement or go to trial. An article published by the Massachusetts Medical Society states: "On average, it takes about five and a half years for a medical malpractice case to come to a complete resolution in Massachusetts."
Can I Hold a Hospital Responsible for Malpractice?
Certainly, under certain circumstances, you can hold a hospital or medical facility (directly or indirectly) responsible for medical negligence or malpractice.
This can include:
Substandard hiring practices
A hospital must make the facility a safe place for patients and visitors. The hospital's administrative staff has a substantial impact on the quality of care. Staffing is an issue in hospitals across the country, and workforce shortages will probably continue.
Staff turnovers create critical shortages, and hospitals' hiring policies and procedures are being challenged. Failing to vet potential hires thoroughly can have dangerous repercussions when an applicant's credentials are not verified. Patients harmed while being treated by a medical professional with falsified credentials may well have grounds for a malpractice claim.
Equipment issues
Patients and their families most likely give very little thought to the condition of the medical equipment located throughout the hospital. We all assume the healthcare facility rendering care has the required devices, good repair, and the proper location.
Unfortunately, this is not always the case. Having appropriate medical tools and equipment is considered a critical aspect of quality patient care.
Administrative errors
A hospital must track and monitor not only the performance of the clinical staff but ensure that staff meets professional continuing education requirements. In addition, hospitals need up-to-date and verified policies to address patient safety issues such as pressure sores, falls, nutrition, and hydration.
Is Communication an issue in a Medical Malpractice Claim?
Although the widespread use of electronic medical records and charting systems has dramatically reduced the prevalence of communication issues in hospitals, clinics, and medical practices, they still exist.
From a risk management standpoint, when staff doesn't follow protocols, when there is insufficient documentation, or when there is evidence of inadequate patient assessment, liability becomes an issue.
It is not unusual for a hospital to have a care team assigned to manage care. Patient care may be transitioned and handed off to primary care physicians, hospitalists, specialists, lab technicians, physician's assistants, and nurses regularly.
This fragmented care becomes a viable cause for malpractice when:
Clinical findings are not documented in the medical record on time
Providers fail to check patient's records regularly
There are no clear or defined areas of responsibility
Providers fail to share patient information during a shift change
Members of the team do not share information
Failure to communicate is a systemic problem with potentially deadly results. Families who believe a loved one was harmed in a medical care setting because of a communication problem should consult a personal injury lawyer with a background in medical malpractice.
How Will I Know if What Happened to Me Is Medical Malpractice?
The simple answer is, if you were injured through no fault of your own while seeking or receiving medical care, you may have a valid medical malpractice claim. An attorney focusing on medical malpractice can evaluate the particulars of the case to determine if the harm constituted actionable malpractice.
What Is Involved in Initiating a Medical Malpractice Claim in Massachusetts?
Massachusetts and 16 other jurisdictions (Alaska, Delaware, Hawaii, Idaho, Indiana, Kansas, Louisiana, Maine, Montana, Nebraska, New Hampshire, New Mexico, Utah, Virginia, the Virgin Islands, and Wyoming) require a pre-trial panel review before beginning a claim for medical malpractice.
Under Massachusetts law, this is called a tribunal. A lawyer can evaluate the specific elements of the case and determine its viability. At this point, the defendant has 30 days to respond and request a tribunal to determine the strength and validity of the evidence.
Who are the members of the tribunal?
The members of the tribunal will include a justice from the Massachusetts Supreme Court, a state-licensed lawyer, and a state-licensed physician.
One justice of the Massachusetts supreme court
A Massachusetts licensed physician, and
A Massachusetts licensed attorney.
If the tribunal feels the evidence presented is sufficient, the case can go to trial.
What can happen if the tribunal finds in favor of the defendant?
Historically, tribunals in Massachusetts only disallow 16 percent of all medical malpractice cases presented to them. All is not lost, however, if this happens. The lawsuit may proceed if the plaintiff posts a $6,000 bond. These funds are held in reserve to cover the defendant's court costs if the judge and jury find in favor of the plaintiff.
What Percentage of Malpractice Claims End Up at Trial?
A recent article in Medscape discussed the results of a current physician's malpractice survey. More than 4300 physicians across 29 different specialties responded to questions concerning their experience with malpractice issues.
About 59 percent of the responding doctors stated their liability insurance carrier encouraged or required them to settle a case before trial. About 3 percent of cases went to a judge and jury.
Are There Any State Specific Rules or Regulations About Medical Malpractice?
With few exceptions, you must file medical malpractice claims within three years of the harmful event or the discovery of the injury caused by the event. A medical malpractice attorney can best explain the specific state laws applied.
Other relevant laws or conditions may include:
Pure joint and several liability
Vicarious liability
Collateral source rule
Sovereign immunity
Pure joint and several liability
Along with only six other states (Alabama, Delaware, Maryland, North Carolina, Rhode Island, and Virginia), Massachusetts permits a plaintiff to recover the entire judgment amount from any or all responsible defendants. This is, by far, a plaintiff-friendly law.
Vicarious liability
Per state law, an employer is liable for the negligence of employees functioning in the scope of their employment.
Collateral source rule
Except in cases involving specific federal programs or a worker's comp claim, in Massachusetts, a defendant may ask for a reduction in the financial judgment imposed on them if a portion of the funds has been, or will be, covered by another source.
Sovereign immunity
The law does allow claims against the state for medical malpractice resulting in injury or death. The statute of limitations is reduced to 2 years, with a 6-month waiting period before a defendant may file a suit. The purpose of this restriction is to give the government agency time to negotiate a settlement.
Are there limits to the amount of compensation that is possible?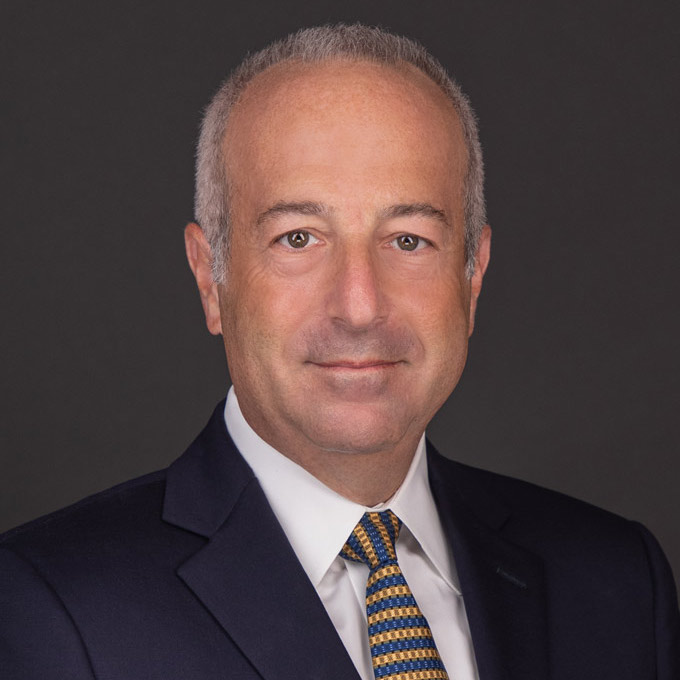 Massachusetts places no limits on the amount of financial compensation you may recover for economic damages, such as past and future medical expenses, lost wages, and the loss of ability to earn future income.
The law limits the recoverable amount for pain and suffering (known as non-economic damages) to $500,000, except when the injury causes a permanent loss of bodily function or severe disfigurement. This may potentially include amputation, paralysis, or permanent brain damage.
Charitable Caps on Damages
Massachusetts has an extremely low cap on financial recovery from a charitable organization. Damages against a charitable organization are limited to $20,000.00 for personal injury and $100,000 for medical malpractice. In Massachusetts, most hospitals fall into the "charitable organization" category (a subject best saved for another blog).
Although a hospital may bear only limited financial responsibility, any other person named in a suit may need to pay for your full economic recovery.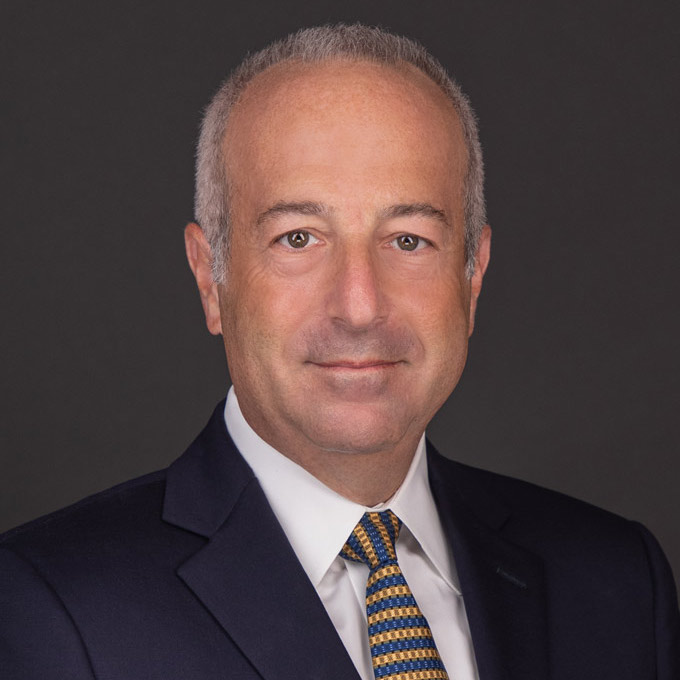 Mr. Finkelstein is the Managing Partner of Finkelstein & Partners, LLP. He has become a noted consumer activist through his representation of injured individuals against corporate wrongdoers and irresponsible parties.
An accomplished litigator, Mr. Finkelstein has represented Plaintiffs in wrongful death and catastrophic personal injury cases. He has successfully handled dozens of multi-million dollar cases.