The American Music Project: Voices for Veterans, an initiative of Give US Your Poor, has set out on a mission to end veteran homelessness. As a corporate partner of Give Us Your Poor and with the American Music Project, Finkelstein & Partners is proud to support this cause.
Give US Your Poor aims to raise awareness, support targeting housing services, and incite action to end veteran homelessness in the U.S. through the power of music.
Rock and Roll icon Ringo Starr is supporting the cause through an auction to meet him and attend the October 3rd concernt by Ringo Starr and His All Starr Band at the Fabulous Fox Theater in St. Louis.
Perfomers for the concert will be announced at a later date.
About Give US Your Poor
Give US Your Poor is a national public education campaign addressing homelessness. It is housed at non-profit, National Center on Family Homelessness/AIR.  Its fiscal agent is the University of Massachusetts Foundation, Inc., a 501(c)3 organization.  In 1999, Give US Your Poor began as a documentary film project looking at homelessness, and has grown into a wider education campaign utilizing networks, media, public support, and the latest research on homelessness. From the beginning, Give US Your Poor has existed not to compete with other homeless organizations, but rather to complement and work with them.
The Give US Your Poor mission is to create a revolution in public awareness, dispel myths, and inspire action towards ending epidemic homeless in the United States. It works to affect change at the policy level, engage volunteerism and contributions at the individual and corporate levels through media, technology and education; and to channel support to partner homeless organizations.  Give US Your Poor is now affiliated with the National Center on Family Homelessness.  Its fiscal agent is the UMass Foundation, Inc., a 501(c)3, tax exempt, nonprofit organization. 
www.GiveUSYourPoor.org
The American Music Project: Voices for Veterans
The American Music Project: Voices for Veterans (AMP:VFV)—a national initiative of Give US Your Poor— is committed to helping end veteran homelessness forever. It aims to do this by leveraging the reach and influence of celebrity musicians to raise awareness, money, volunteerism and a bi-partisan, non-binding Congressional resolution declaring the goal of a decent home for every veteran. The initiative involves leaders from the VA, homeless advocacy, veterans groups, the music industry, philanthropy and business, as well as our co-chairs, a rock and roll icon, an Army Major General (retired) and a U.S. Senator.  AMP: VfV will provide sustained fundraising and awareness, working with targeted touring acts culminating with a major market benefit concert. Money will go to three national nonprofits that house veterans: Veterans Matter, Operation Homes Front, and 100K Homes Campaign. 
Over the past year, the AMP:VFV team has developed a strategy that is evidence-based and leverages other veteran resources strategically, to fund programs that house veterans, and has piloted three successful concerts. A large regional concert is being planned to occur in St. Louis at the Peabody Opera House for later this year. A number of big-name artists will be performing. More details to come.
The American Music Project (AMP): Voices for Veterans goals include: 
•         Raising awareness of homeless veterans and their families 
•         Raising money for targeted veteran efforts 
•         Engaging Americans in a call to action to help end homelessness among veterans and their families. 
•         Promoting bi-partisan legislation to support all veterans to have a home 
Learn more about Finkelstein & Partners and our Veterans Services Group
Finkelstein & Partners is a law firm based in Newburgh, NY that specializes in the practice areas of motor vehicle accidents, trip and fall injuries, brain and head injuries, workers' compensation, and veterans' services.  The veterans' services area of practice, called the Veterans Services Group, focuses on helping veterans from all over the country acquire the disability benefits they deserve from the VA.  The attorneys at Finkelstein & Partners file appeals on behalf of disabled veterans who have been inadequately compensated for their service related injury.
In addition to the work they do to aid disabled veterans, Finkelstein & Partners also provides legal training to  veterans advocates. The accredited attorneys volunteer at local law schools  to provide pro bono legal services at clinics for Veterans.  Having been founded by Howard Finkelstein, a veteran whose service to our country allowed him to attend law school, Finkelstein & Partners has deeply cared about veterans from its very beginning in 1959. 
The Veterans Services Group (VSG) at Finkelstein & Partners is a team of experienced and compassionate Veterans' advocates and VA accredited attorneys who specialize in obtaining disability compensation benefits for Veterans and their families. VSG provides assistance with appealing decisions by the VA that negatively impact a Veteran's compensation benefits. Combat-related wounds, Posttraumatic Stress Disorder (PTSD), Traumatic Brain Injury (TBI), Military Sexual Trauma (MST), and toxin/dioxin exposure (such as Agent Orange in Vietnam) are just a few examples of the types of cases the VSG handles. We represent Veterans in their disability compensation cases as well as eligible surviving spouses in their appeals for accrued and dependency and indemnity compensation (DIC) benefits in all 50 states.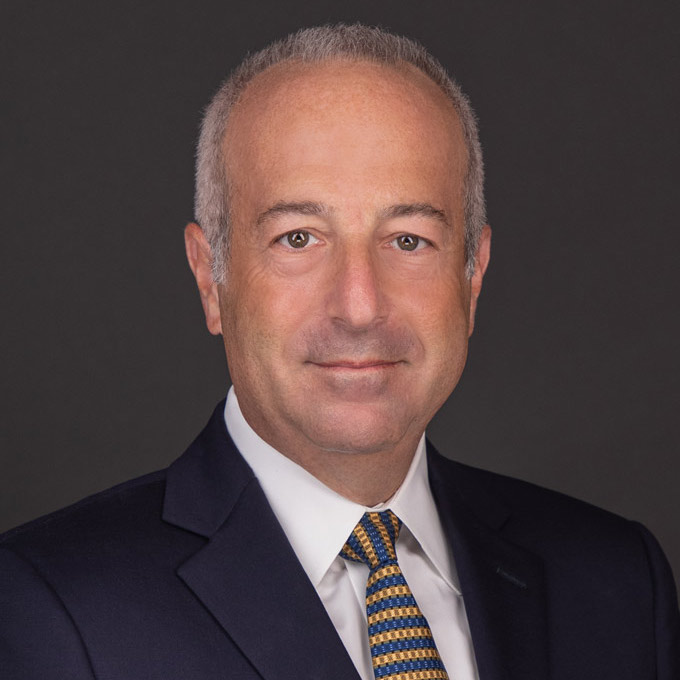 Mr. Finkelstein is the Managing Partner of Finkelstein & Partners, LLP. He has become a noted consumer activist through his representation of injured individuals against corporate wrongdoers and irresponsible parties.
An accomplished litigator, Mr. Finkelstein has represented Plaintiffs in wrongful death and catastrophic personal injury cases. He has successfully handled dozens of multi-million dollar cases.