As the 2015 holiday season has officially commenced it seems appropriate to take a look back at 2015 and the events that undoubtedly affected us all, and more importantly, what we learned from them.
1. Kicking off 2015: with snow, slush, and frigid temperatures.
The winter of 2015 was particularly harsh for New Yorkers. A series of blizzards and numbingly cold temperatures (according to weather.com this was our 17th coldest winter since 1895) made us reconsider how to safely maneuver daily activities like driving to work or getting to the grocery store. In 2016 we'll know better: Every year New Yorkers prepare for snow and slush, but typical preparations just didn't cut it last winter. This year stock up on non-perishable food and fill prescriptions ahead of time. You're more likely to be involved in a car crash when traveling in severe weather, the easiest way to avoid being hurt or damaging your vehicle is to refrain from traveling all together! Many of the harsh storms of 2015 came without warning and hit hard and fast. Don't take chances this winter season.
2. Staying in the know via Social Media
It was only a couple years ago social media was primarily used for connecting with friends and loved ones, sharing photos, etc. In 2015 when watching the news it's likely you heard broadcasters site Twitter or Facebook as sources. Police and other government officials actively used social media to ask for help in solving crimes and alerting the public when safety issues arise. In 2016 know where to look. You can use social media to stay up to date on news that may affect you or your family; you can also share important messages via social media to help inform others in your community of safety concerns. Who would have thought sites like Facebook could actually help prevent personal injury?
3. Technology can be deadly.
As a society, we have grown increasingly dependent on technology. Portable technology like cell phones makes obtaining any answer, service, or good easier than ever. Staying connected has become so crucial that every day thousands of people put their lives and others lives at risk by using their phones when driving. In 2016 we'll be smarter. One could easily argue cell phone technology advanced more quickly than our knowledge of how it could hurt us did. 10 years ago we knew that it was probably unsafe to drive distracted. In 2015 we know that thousands of lives tragically ended too soon due to preventable car crashes. In 2016 as individuals and as a community let's pledge to put an end to preventable injuries and deaths due to distracted driving.
4. Bite size dangers.
Big name stores and eateries like Chipoltle and Costco made headlines in 2015 after E.Coli contamination put countless consumers at risk for serious illness and even death. In 2016 officials may be able to reduce the number of foodborne outbreaks. The FDA has responded to this pressing issue by implementing new guidelines that among other things will establish stricter standards for growing, harvesting, packing and storing produce. Were you affected by a dangerous product in 2015? You may be entitled to compensation, click here to read more.
5. New York Employees have rights.
Fair wages, safe work conditions, and employee well being received major attention from New York State officials in 2015. This was perhaps in part due to Bureau of Labor stats released in 2015 that showed fatal work injuries were on the rise. In 2016 employees will have more resources than ever. Preventable workplace injuries and fatalities are absolutely unacceptable. New York State officials seem to agree. Certain industries that are particularly dangerous, like the construction industry, will be more closely audited and inspected to ensure the proper safety precautions have been taken.
As 2015 draws to an end one thing is clear: New Yorkers have more resources than ever to help make informed decisions regarding health and safety.
What did you learn in 2015 about health and safety?  We hope you'll share and help spread the message!
Here's to a happier, healthier, safer year ahead!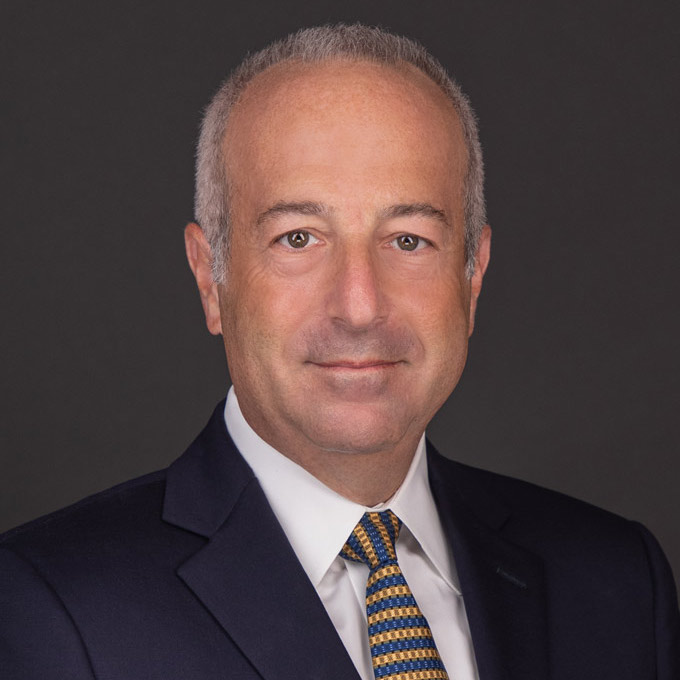 Mr. Finkelstein is the Managing Partner of Finkelstein & Partners, LLP. He has become a noted consumer activist through his representation of injured individuals against corporate wrongdoers and irresponsible parties.
An accomplished litigator, Mr. Finkelstein has represented Plaintiffs in wrongful death and catastrophic personal injury cases. He has successfully handled dozens of multi-million dollar cases.