Personal Injury Accident Lawyer in Staten Island
A special pride comes from living and working on Staten Island. Others might refer to us as "the forgotten borough," but we know better. Ours is a tight-knit community of families and hard workers. We know a thing or two about celebrating good times and rallying together after tragic ones. We always have each other's back.
If you suffered a personal injury in an accident on Staten Island, there's a good chance you have a personal injury claim for money damages to make against the party at fault.
Finkelstein & Partners can help. We've represented Staten Islanders for decades in personal injury cases and know how to get you the financial compensation you need to pay for medical care, support your family, and get back to living your life. Hire our personal injury lawyers today.
Meet Finkelstein & Partners
Founded in 1959, Finkelstein & Partners is one of New York's most prominent and well-respected personal injury law firms. We started in a single office in the Hudson Valley and have steadily expanded to serve clients throughout the New York metro area.
Our Staten Island office on Watchogue Road boasts a team with the skill, experience, and resources to take on even the most challenging personal injury accident cases, no matter how complicated the situation or powerful the opponent.
Recent results we have achieved for our clients include:
A $28.3 million jury verdict for a roofer who fell and got seriously hurt on a job site because of dangerous working conditions;
A $16.5 million settlement during trial of a case involving a defectively designed industrial machine that took our client's life;
 A $13.5 million jury award for our client, who suffered serious injuries in a rear-end traffic accident;
An $8.3 million settlement for a child who was hit and dragged by a vehicle after buying ice cream.
Our track record of favorable outcomes for clients is not the only point of pride for our firm, however. We also commit ourselves to providing personalized, responsive, practical services day-in-day-out. In testimonials, our clients praise our compassion, good nature, and hard work—qualities we look for in every lawyer and legal professional we hire and which we credit for much of our success.
Types of Cases We Cover
Staten Island Personal Injury Accidents We Frequently Handle
Having been in business for nearly 70 years, Finkelstein & Partners has represented clients in an extraordinarily wide array of personal injury matters. We've been around the block more than a few times and know the ins and outs of New York law, Staten Island courts, and the task of building and proving strong, winning cases for our clients. Here's an overview of the types of cases we frequently handle.
Car, Truck, Bus, and Motorcycle Accidents
According to the Institute for Traffic Safety Management and Research (ITSMR) at the University of Albany, thousands of motor vehicle crashes happen every year on Staten Island. In any given year, up to two-thirds of those accidents can result in personal injuries, some of them fatal.
At Finkelstein & Partners, we fight relentlessly to hold careless drivers and others accountable to crash victims and to the families of those who tragically died in Staten Island motor vehicle accidents.
Pedestrian and Bicycle Accidents
Crossing the street and riding a bike on Staten Island can be dangerous, as all-too-many pedestrians and cyclists learn every year. MR data reveals that hundreds of Staten Islanders get into pedestrian and bicycle accidents every year, many of them suffering severe or fatal injuries due to their total lack of physical protection from a collision with a vehicle.
Finkelstein & Partners hold the parties at fault for those accidents accountable for failing to take due care of defenseless Staten Island pedestrians and cyclists.
Nursing Home Abuse
Staten Island is home to numerous nursing homes and similar residential care facilities, all of them tightly regulated under New York and federal law to ensure they meet appropriate standards of care and treatment. Unfortunately, staff and management of Staten Island nursing homes do not always comply with those regulations, which predictably leads to elderly and vulnerable residents suffering severe injuries and health complications.
The Finkelstein & Partners team goes the distance to protect nursing facility residents and to secure compensation for the inexcusable harms inflicted by nursing home abuse.
Construction Site and Workplace Accidents
Going to work on Staten Island should not mean risking life and limb. But for some Staten Island workers, particularly those who work construction jobs, the workplace is a dangerous, even deadly, place. Lax safety practices, faulty equipment, and other hazards can all too easily cause catastrophic accidents that leave workers permanently disabled (or worse).
Finkelstein & Partners represents those injured workers in pursuing workers' compensation claims and personal injury lawsuits for damages against those whose actions put them at unnecessary, preventable risk.
Preventable Falls
According to the Centers for Disease Control and Prevention (CDC), falls are a leading cause of accidental injury, particularly for elderly Staten Islanders. Too many falls happen because of hidden or unreasonably dangerous hazards at Staten Island commercial, residential, and public properties. We work to hold the owners and tenants of those properties financially accountable for failing to take reasonable steps to keep visitors safe on their premises.
Dangerous, Defective Products
Manufacturers of the goods individuals and businesses use every day owe a duty under New York law to avoid selling unreasonably dangerous, defective products that can harm ordinary users. But they do not always live up to that obligation.
At Finkelstein & Partners, we know how to hold even the largest, most powerful companies in America accountable when they produce and sell dangerous, defective products that inflict injuries and illnesses on innocent consumers and workers.
Wrongful Deaths
Most preventable accidents hold the potential to cause fatal injuries, and sometimes that's exactly what happens. Under New York law, a personal representative of a person who died in a Staten Island accident may file a lawsuit against the at-fault party, seeking wrongful death damages on behalf of the victim's heirs.
Finkelstein & Partners has a long history of getting justice for deceased accident victims and securing fair compensation for those left behind after a tragic, preventable loss.
We Know All About Staten Island Personal Injuries
The basic idea of personal injury law is that people should not have to bear the burden and expense of injuries caused by someone else's wrongful conduct. The law in New York, and throughout the United States, requires the party at fault for causing injuries (and others who have legal obligations to answer for that party's conduct), to pay money damages to the injured victim.
But it's not always easy to know the appropriate amount of compensation the victim deserves to receive. Oftentimes, it will depend heavily on the specific type of injuries the victim suffered, and the nature of the challenges the victim will now face.
Having a lawyer familiar with the specific physical, emotional, and financial impacts of a particular injury can make all the difference. One of our strengths at Finkelstein & Partners is that our team can draw on our nearly seven decades of accumulated knowledge and know-how about personal injuries to ensure our clients get their due.
The many personal injuries we can help with include:
Spinal cord injuries (SCIs) resulting in paralysis and loss of mobility;
Brain injuries, including traumatic brain injuries (TBI) and those resulting from non-traumatic circumstances, that cause loss of consciousness and severe impairment;
Facial trauma, including jaw and skull fractures, eye damage, and disfigurement;
Traumatic amputations and crushed limbs resulting in permanent, severe disability;
Broken bones, dislocated joints, and soft tissue injuries that can lead to chronic pain and recurring injury;
Burns from fire, explosions, chemical exposures, radiation, and electricity, which often leave victims scarred and facing devastating health complications;
Internal injuries, such as bruised or lacerated organs, life-threatening bleeding, and nerve damage;
Back injuries, including crushed or slipped discs and broken vertebrae, that never seem to heal completely.
This is a limited list. No matter what injury you suffered in an accident on Staten Island, chances are that Finkelstein & Partners has represented someone with a similar injury, and understands what's required to get you fairly compensated for it.
Potential Compensation Available for Staten Island Personal Injuries
Suffering a personal injury in an accident on Staten Island can cause severe disruption in your life. New York law makes clear that you should receive financial compensation for being forced to deal with those challenges. But what kind of compensation can you receive?
At Finkelstein & Partners, we always explain that the types and amounts of compensation potentially available to you will depend on a wide variety of factors, many of which are out of your control. They include the nature and severity of your injury, the factual and legal complexity of your case, and the ability of the at-fault party to pay you damages through insurance or out of their own pocket.
That said, injured Staten Islanders can usually count on seeking money damages as payment for the many different types of financial and non-financial harm they've suffered.
A typical personal accident injury claim seeks compensation for:
The costs of medical care to treat your injury and any future health complications it will likely cause;
Any other costs that flow directly from your having suffered a personal injury in an accident and having to take time to heal from or adapt to that injury;
Wages you did not earn while you were taking time away from work to heal and rehab from an injury, including the value of any sick leave or vacation time you used;
The future income you probably will not earn because of the impact your injury has on your future ability to work;
Your pain and suffering, which includes every type of non-financial harm you have suffered, from physical and emotional struggles to relationship difficulty to overall inconvenience and loss of enjoyment of your life.
Of course, there is no guarantee that you can receive full compensation for all of these damages. But the most reliable way to give yourself the best possible chance of obtaining full compensation is to hire a law firm to represent you that has an established track record of getting results, a strong reputation for obtaining favorable outcomes both in and out of the courtroom, and a meaningful base of knowledge and experience to bring to bear in your case. A team, in other words, like Finkelstein & Partners.
You Can Afford Us
Understandably, many people who have sustained personal injuries in Staten Island accidents worry about paying for a lawyer. But they do not have to worry. You can afford to hire an experienced, skilled personal injury lawyer regardless of your financial circumstances.
At Finkelstein & Partners, we offer a free case evaluation to anyone who has suffered a personal injury accident in Staten Island. A member of our team will speak or meet with you to answer your questions and help you explore your potential rights and options, and you will not owe us a penny (even if you decide not to hire us).
In cases we do take, we represent our clients on a contingent fee basis. That is a fee structure in which legal fees are paid out of money recovered in a lawsuit or legal claim. Structuring our fees this way makes it possible for us to make a No Fee Promise to our clients: you will not have to pay us for our legal services, ever, unless we get you financial compensation for your personal injury claim.
Contact a Staten Island Personal Injury Lawyer Today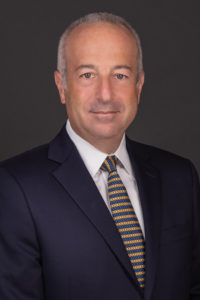 If you suffered a personal injury in a Staten Island accident, don't give up hope. Times like these are when Staten Islanders come together and lift each other up. You may have valuable rights to receive significant financial compensation, and Finkelstein & Partners wants to help you get it.
Contact us today online or call our Staten Island office at 1-877-472-3061 for your free personal injury accident claim consultation.
Finkelstein & Partners LLP Staten Island Office
26 Watchogue Rd Suite 1
Staten Island, NY 10314

Review Us On Google
Finkelstein & Partners, LLP – Winning Serious Injury Lawsuits Since 1959