New York Crane/Forklift Accident Lawyers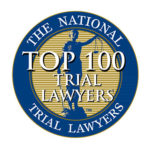 CRANE INJURIES
The Occupational Safety and Health Administration (OSHA) estimates that at any given time in the United States there are over 250,000 crane operators and 175,000 cranes in operation on construction sites and on loading docks. Cranes are tremendously important pieces of industrial equipment but they are also one of the most dangerous pieces of equipment on a construction site. If safety protocols are not followed, crane accidents will happen. Most injuries stemming from crane accidents are very severe and frequently fatal.
Some of the most common injuries incurred in a crane accident are:
Broken bones and organ damage
Traumatic brain injuries and head injuries
Crush injuries
Spinal cord injuries
Full or partial paralysis
Amputations
Back injuries
Generally, injuries sustained in a crane accident happen when a worker is struck by an object that has fallen off a crane. Approximately 10% of crane accident injuries are actually suffered by the crane operator. Bystanders and other construction or dock workers are usually at the greatest risk. When cranes are used improperly, they can tip over, collide with other pieces of equipment or workers, interfere with electrical lines and cause objects to fall and injure or kill those on the ground.
Should a crane accident take place as a result of an employer or contractor failing to comply with their responsibilities, victims may have valid claims for medical bills, hospital stays and lost wages due to time missed at work.
FORKLIFT INJURIES
According to the Centers for Disease Control, National data indicates the three most common forklift-related fatalities involve forklift overturns, workers on foot being struck by forklifts, and workers falling from forklifts. The case studies indicate that the forklift, the factory environment, and actions of the operator can all contribute to fatal incidents involving forklifts. In addition, the data indicates that many workers and employers are not using or may be unaware of safety procedures and the proper use of forklifts to reduce the risk of injury and death.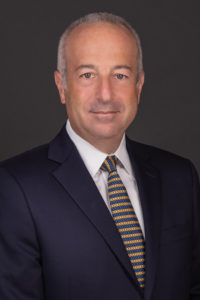 Our skilled team of injury attorneys have represented countless forklift injury victims. Click here to contact us today if you were injured on a forklift.
MACHINERY ACCIDENT

While crane injuries and forklift injuries are amongst the most prevalent types of construction site injuries, workers handling any type of machinery, large or small, are at risk for injury. Moving pallets, landscaping units like lawn mowers, nail guns, table saws, and welders are just a few of the other types of machinery that can cause serious injury.
If you or a loved one have been injured at no fault of your own, contact us today.
---
Finkelstein & Partners
1279 Route 300
Newburgh, NY, 12551