Boston's heavy traffic makes riding a motorcycle convenient to get around city streets, especially in the warm summer months. Whether riding for pleasure or relying on a motorcycle as a primary mode of transportation, riders can quickly move in and out of traffic, park easily, and save massive amounts of money on gas. Plus, motorcycles are often far less expensive to purchase than other vehicles. However, all Boston motorcycle riders should be familiar with Massachusetts laws to ride safely, avoid accidents, and prevent injuries.
1. Helmets Are Mandatory When Riding in Boston
Under Massachusetts law, all bikers and their passengers must wear a Department of Transportation (DOT) approved helmet when riding their motorcycles. The DOT has minimum requirements for helmets, but many bikers purchase a Snell-certified helmet because of their tough standards.
Helmets save lives by preventing severe head and brain injuries in motorcycle accidents. Refusing to wear a helmet puts bikers and passengers at risk for traumatic brain injuries (TBI). Brain injuries often have lifelong consequences that impact memory and other cognitive functions and behavior. TBI patients could remain in a coma or permanent vegetative state (PVS) in the most extreme cases.
2. Boston Motorcycle Riders Must Wear Eye Protection
Safely operating a motorcycle requires good visibility. Without eye protection, bikers risk not being able to see what's going on in front of them. The wind sometimes causes eyes to tear, but the risks of sand, debris, and other items blowing into eyes are worse. Bikers without eye protection have difficulty controlling their motorcycles when their vision is impaired.
Massachusetts requires bikers to wear eye protection to decrease the risk of accidents and make roads safer for all users. You have options when choosing the eye protection that works best for you. You can wear eyeglasses, sunglasses, or goggles. You can also use a protective face shield, which may or may not be attached to the helmet. If your motorcycle has a windshield, you can legally avoid wearing protective eyewear. Protective windshields on motorcycles prevent dust, dirt, and debris from entering the eyes, providing better visibility for bikers.
3. Bikers Must Obtain a Learner's Permit Before Getting a License
Adults and minors alike must get a learner's permit before applying for a Massachusetts motorcycle license. Anyone at least age 16 can obtain a learner's permit if they complete the application, provide valid identification, and pass a knowledge test. Those who do not have a standard Class D driver's license must also pass a Class D knowledge test.
Massachusetts motorcycle permit holders cannot operate their bikes at night and cannot carry passengers. Additionally, permit holders must complete the required road test or complete the Massachusetts Rider Education Program (MREP). Anyone who fails the road test two times must complete an approved rider-training course before attempting the road test again.
4. Riding a Motorcycle in Boston Requires a Massachusetts Motorcycle License
Motorcycle riders in Boston must have a Class M motorcycle license. It's illegal to ride a motorcycle with only a regular driver's license. Once a rider obtains a permit and passes a knowledge test and road test, they must follow many of the same rules as regular drivers. However, riding a motorcycle also requires knowledge of laws specific to riding a motorcycle.
Although it's not a law, many insurance carriers recommend that motorcycle enthusiasts continue their education through the MREP. Some even offer discounts on motorcycle insurance. In addition to an introductory course, bikers can take advanced courses to hone their riding skills and keep safe on the road.
5. Minor Drivers May Need to Follow Specific Requirements to Obtain a Motorcycle License.
As mentioned above, minor drivers must obtain a permit to get their motorcycle license, but they also must follow some other specific laws. For example, minors must have their permit and maintain a clean driving record for six consecutive months before taking the motorcycle road test. Additionally, minors under 18 cannot operate any motor vehicle—car or motorcycle—between 12:30 am and 5:30 am. Minor motorcycle riders also must complete drivers' education and the Basic Rider Course through the Massachusetts Rider Education Program (MREP).
The MREP's Basic Rider Course helps prepare new motorcycle riders for a wide range of scenarios they may face on the road. Massachusetts takes a proactive role requiring courses to help reduce motorcycle accidents and fatalities across the state.
After completing the class, new riders have more confidence, feel more comfortable with their bike, and have the skills to operate their motorcycles. They learn how to handle their bikes in varying road conditions and react to potentially dangerous situations, decreasing the likelihood of a severe accident.
Once minor motorcycle permit holders reach age 16 and a half, they can, with parental permission, apply for a Junior Operator's License (JOL) for riding their motorcycle on Boston's roads and streets.
6. Boston Motorcycle Riders May Need to Adhere to Specific Restrictions When Choosing their Motorcycles.
Laws about motorcycles in Boston govern more than the operation of a bike. They also impact the types of motorcycles a driver can choose and limit certain characteristics. Two crucial laws come into play when Boston motorcyclists choose their bikes.
First, riders cannot have a motorcycle whose handlebars rise above the rider's shoulders when the rider is seated correctly on their bike. Tall handlebars decrease a rider's ability to handle their bike safely and make it more likely to lose control.
The second law requires that motorcycles have a noise limit of 82 decibels when traveling at 45 miles per hour. If a bike travels more than 45 miles per hour, the noise limit is 86 decibels. These noise limits protect Boston residents and business owners from noise pollution when bikers cruise around the city.
7. Motorcycles Operated in Boston Must Adhere to Minimum Safety Standards.
Massachusetts outlines minimum safety standards for motorcycles operating on public roads and streets. These same standards apply to those operating motorcycles in the Greater Boston area.
Under Massachusetts law, motorcycles must have:
Proper lights rendering the bike fully visible, including fully functional tail lights and headlights.
An illuminating license plate light, so other drivers and police can see the plate when necessary.
Functional brakes that the rider can use easily.
A secure seat keeping the rider centered during operation, eliminating the chance of the rider moving to the side and losing control.
Rearview mirrors for extra visibility, increasing the chance that the biker will pay attention to traffic on all sides of their bike and avoid causing an accident.
Any motorcycle that does not meet the minimum standards listed above is not legal to ride on Boston's streets, roads, and highways.
8. Motorcycle Riders Cannot Lane Split in Boston.
Some motorcyclists choose to ride between two lanes of traffic, or lane split, to get to their destination faster. Lane splitting is incredibly convenient for bikers who do not want to sit in heavy traffic. Some states allow lane splitting, but it's often a hot topic among legislators and bikers. Lane splitting is illegal in Massachusetts, so bikers have to deal with Boston's congested streets like everyone else.
Many states, like Massachusetts, choose to outlaw lane splitting because it leads to dangerous accidents. When a motorcycle travels between two lanes of traffic, it often ends up in the blind spot of a car or truck. Motor vehicle drivers already do not pay enough attention to motorcycles, and the fact that they might be in between lanes increases the risk for an accident.
Bikers also benefit from lane splitting laws because they have the right to use the entire lane where they are operating. Other drivers cannot legally split lanes to pass another vehicle. When bikers have the entire lane to travel, they also have room to move if a distracted or drunk driver swerves into their lane.
9. To Secure a Motorcycle License, Boston Riders Need Valid Licenses.
Massachusetts does not give a motorcycle license to just anybody. Motorcycle riders in Boston and throughout the state must legally obtain a standard Class D driver's license. Any driver who has had their driver's license revoked cannot obtain a Massachusetts Class M motorcycle license. Revocations occur for various reasons, including drunk driving violations and an abundance of other moving violations.
10. Boston Motorcycle Riders Must Follow the Same Rules of the Road as the Drivers of Passenger Vehicles.
Boston motorcyclists must comply with local traffic laws just as a driver of a car, truck, or other motor vehicle. The road rules are the same, and operating a motorcycle does not qualify as a valid reason to ignore those rules.
Some standard rules of the road that Boston bikers need to follow include:
Complying With Posted Speed Limits
Boston bikers need to comply with posted speed limits. The citywide speed limit for most Boston residential streets is 25 miles per hour but can be as low as 20 miles per hour in neighborhoods participating in the Neighborhood Slow Streets program. The city has identified ten areas full of smaller residential streets that are part or will be part of the Neighborhood Slow Streets program.
They include:
Mt. Hope / Canterbury
Talbot-Norfolk Triangle
Dorchester United Neighborhood (DUN) East
Grove Hall / Quincy Corridor
Highland Park
Washington-Harvard-Norwell
Dorchester United Neighborhood (DUN) West
Chinatown
Redefine Our Community (ROC)
West Selden Street and Vicinity
Speeding in residential areas puts pedestrians, cyclists, and motorists at risk for severe accidents and injuries. Motorcycle riders face a higher risk of injury during an accident because they have little to protect them from the road.
Complying With Stop Signs, Stoplights, and Other Traffic Signals
Boston motorcycle riders must follow all traffic signals, including stop signs, stoplights, crosswalks, and yield signs. Some bikers, especially less experienced ones, find it challenging to bring their bikes to a complete stop. Bikers need to balance their motorcycles when at a standstill, and heavy bikes can be troublesome, primarily when someone isn't used to their bike.
Sometimes motorcycle riders slide through a stop sign to avoid a complete stop. This action makes it challenging for others who share the road to know what a biker might do, confusing who has the right of way, and potentially causing a dangerous accident.
Using Turn Signals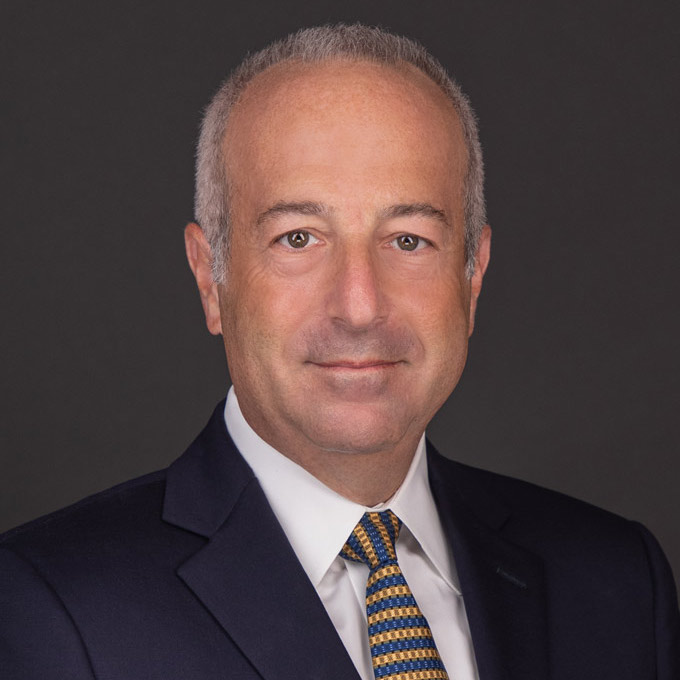 Like motorists in passenger vehicles, bikers also have to use their turn signals to show their intent to others on the road. This requirement includes using signals for turns and changing lanes on multi-lane roads. Although the law doesn't require it, safety experts also recommend that bikers use hand signals, which sometimes capture the attention of complacent drivers.
Bikers who fail to use their turn signals, especially when making an erratic movement, confuse other drivers on the road. It's already difficult for vehicles following a motorcycle to judge speed. Failure to use turn signals can increase the likelihood that another vehicle will run into them and cause a dangerous accident.
As a motorcycle enthusiast in Boston, you are responsible for knowing and complying with all the state laws that apply to the operation of your bike. Following those laws keeps you and everyone else on the road safer by preventing accidents, injuries, and fatalities. Unfortunately, bikers get a bad reputation for causing traffic accidents, but more often than not, it's negligent drivers in cars and trucks who cause motorcycle accidents.
If you suffered injuries in a Boston motorcycle accident because of another driver, you might recover compensation for losses related to the accident and your injuries. An experienced Boston motorcycle accident lawyer can review your claim, evaluate your eligibility for compensation, and advise you on your legal options.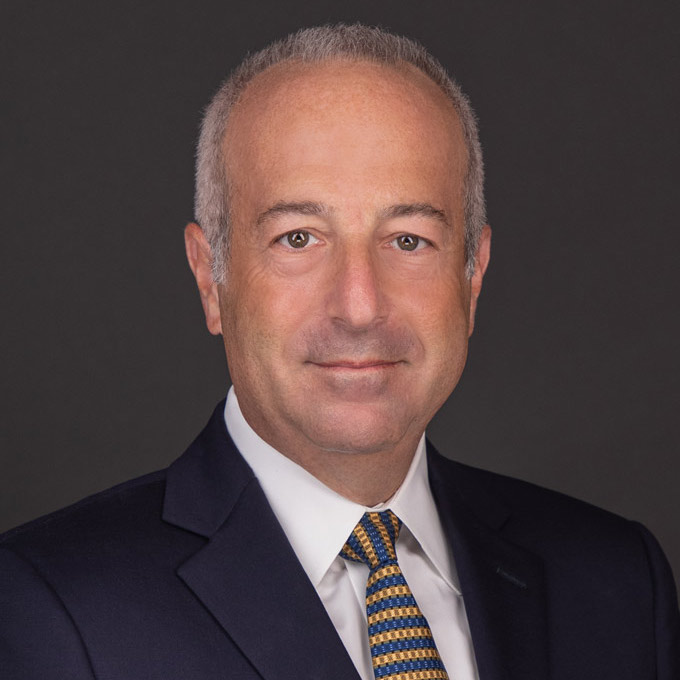 Mr. Finkelstein is the Managing Partner of Finkelstein & Partners, LLP. He has become a noted consumer activist through his representation of injured individuals against corporate wrongdoers and irresponsible parties.
An accomplished litigator, Mr. Finkelstein has represented Plaintiffs in wrongful death and catastrophic personal injury cases. He has successfully handled dozens of multi-million dollar cases.